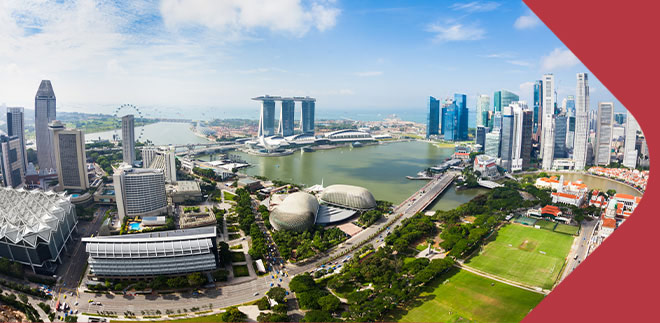 CHAPTER 9 of 9
Afterword & Acknowledgement: Forward Singapore, Together
Thank you for being part of the Forward Singapore exercise.
Sixteen months ago, we came together to relook and refresh our social compact for an increasingly volatile and uncertain world.
When crises and setbacks happen, our faith and trust in one another will be tested. But if we know that we can lean on one another, we can put aside doubts and forge ahead more confidently.
Through this Forward SG exercise, we asked ourselves two key questions:
• What do we want the future Singapore to look like?
• What will it take for us to get there?
Our engagements with more than 200,000 Singaporeans affirmed that the Singapore we want is a society that is:
• Vibrant and Inclusive, with opportunities for all to learn, explore and pursue diverse pathways, and where everyone will be respected and valued.
• Fair and Thriving, with the assurance that everyone will be well taken care of, no one will be left behind, and where all can pursue a fulfilling and dignified life.
• Resilient and United, with all Singaporeans coming together to care for one another and build our shared future together.
To make this happen, the Government will play a bigger role to support Singaporeans in their pursuits and aspirations. But everyone else in society — from employers, to community groups, families and individuals — can, and should, also contribute towards this collective effort.
The previous chapters have outlined areas where we think change has to happen:
• Chapter 2: Embracing learning beyond grades so that we strive to learn and improve throughout our lives.
• Chapter 3: Respecting and rewarding every job so that we create diverse pathways for Singaporeans to be the best version of themselves.
• Chapter 4: Supporting families through every stage of life so that we create a conducive environment for families to thrive.
• Chapter 5: Enabling our seniors to age well so that everyone can retire with peace of mind, and enjoy meaningful and healthy golden years.
• Chapter 6: Empowering those in need so that Singapore provides opportunities for all, regardless of starting points, through a better system of social support.
• Chapter 7: Investing in our shared tomorrow so that we can meet both present and future needs, by stewarding our resources responsibly and sustainably.
• Chapter 8: Doing our part as one united people so that we can build our collective strength as a society to contribute towards our shared future.
Underpinning all this is an emphasis on the 'we' and not just the 'I'. In our next phase of nation building, we hope that every one of us will step forward and do more for one another.
Through Forward SG, we have sought to distil the perspectives and hopes of our fellow Singaporeans, and to set out a roadmap for our way forward as a nation.
Together, we can seize the opportunities ahead with confidence, while having a stronger sense of assurance and security that we will always have each other's backs.
Together, we can build our shared future, and make Singapore our best home.


---
The Forward SG agenda was developed together with the people of Singapore.
We deeply appreciate everyone who played a part in shaping the process and outcome of the exercise.
• The over 35,000 Singaporeans who participated in Forward SG engagements and partnerships.
• The over 165,000 Singaporeans who contributed views and ideas through surveys, roadshows and other digital platforms
We would like to say a special thanks to the following partners that contributed valuable insights and/or helped to organise Forward SG events and engagements.
1. *SCAPE Co. Ltd
2. A Good Space
3. Acorn Training Pte Ltd
4. Ageless Bicyclist
5. Agency for Integrated Care
6. Alliance for Action for Local Produce Demand Offtake and Consumer Education
7. Alliance for Action for Lower-Wage Workers
8. Alliance for Action on Norms for Joss Paper Burning
9. AWWA Ltd
10. Berkeley Club of Singapore
11. Blangah Rise Primary School
12. Bosses Network
13. Business China
14. CampusImpact
15. CapitaLand Group Pte Ltd
16. Care Corner Singapore
17. Chinese Development Assistance Council
18. Community Advisory Panel on Neighbourhood Noise
19. Community Foundation of Singapore
20. Council for Third Age
21. DBS Bank Ltd
22. Dementia Singapore
23. Disabled People's Association
24. Dunman High School
25. Engineering Good
26. Eurasian Association, Singapore
27. Friendzone SG
28. Geylang Methodist School (Secondary)
29. Grace Mission
30. Harvard Kennedy School Singapore Policy Journal
31. Hayaa' Network
32. Human Capital Leadership Institute
33. Inclus
34. Institute of Human Resource Professionals
35. Institute of Policy Studies
36. Institute of Singapore Chartered Accountants
37. Institute of Technical Education
38. Kampong Gelam Alliance
39. LEAP201
40. Lendlease Global Commercial REIT
41. Lighthouse School
42. M3
43. Mandai Wildlife Group
44. Mee Toh School
45. Methodist Welfare Services
46. Microsoft Singapore
47. Movement for the Intellectually Disabled of Singapore
48. Muscular Dystrophy Association Singapore
49. Muslim Youth Forum Singapore
50. Nanyang Polytechnic
51. Nanyang Technological University
52. National Gallery Singapore
53. National Trades Union Congress
54. National University of Singapore
55. National Volunteer and Philanthropy Centre
56. Ng Teng Fong General Hospital and Jurong Community Hospital
57. Ngee Ann Polytechnic
58. Overseas-Chinese Banking Corporation
59. OneService Kakis Network
60. Parent Support Groups from various schools
61. Pei Hwa Secondary School
62. Punggol Shore Urban Farm
63. Racial & Religious Harmony Circles
64. Republic Polytechnic
65. Rosyth School
66. RSVP Singapore, The Organisation of Senior Volunteers
67. Runninghour
68. School of Concepts
69. School of the Arts, Singapore
70. Seng Kang Primary School
71. Seoul Garden
72. SG Bono
73. SG Cares Volunteer Centres
74. SG Enable
75. Silver Generation Office
76. Singapore Art Museum
77. Singapore Association of Motion Picture Professionals
78. Singapore Business Federation
79. Singapore Chinese Chamber of Commerce and Industry
80. Singapore Disability Sports Council
81. Singapore Environment Council
82. Singapore Green Building Council
83. Singapore Human Resource Institute
84. Singapore Indian Chamber of Commerce and Industry
85. Singapore Indian Development Association
86. Singapore Institute of Management
87. Singapore Institute of Technology
88. Singapore International Chamber of Commerce
89. Singapore Leaders Network
90. Singapore Malay Chamber of Commerce and Industry
91. Singapore Management University
92. Singapore National Co-operative Federation
93. Singapore National Employers Federation
94. Singapore Polytechnic
95. Singapore Scout Association
96. Singapore Sports School Board
97. Singapore University of Social Sciences
98. Singapore University of Technology and Design
99. Singapore Telecommunications Limited
100. SMRT Corporation Ltd
101. SPD
102. Special Olympics Singapore
103. Spectra Secondary School
104. St Andrew's Autism Centre
105. Swimrific
106. Tak Takut Kids Club by 3Pumpkins
107. Team Nila
108. Temasek Polytechnic
109. The Association of Small & Medium Enterprises
110. The Esplanade Co Ltd
111. The Singapore Association for the Deaf
112. Tsao Foundation
113. UOL-Pan Pacific Hotels Group
114. Utama
115. Woodlands Health
116. Yayasan Mendaki
We also thank all public service agencies, grassroots volunteers, facilitators, note-takers, committee members and everyone who devoted your time, energy and talents to the Forward SG journey.
Read Forward SG Report
Read Forward SG Summary Booklet
In English, Mandarin, Malay and Tamil
Ideas and pledges for our shared future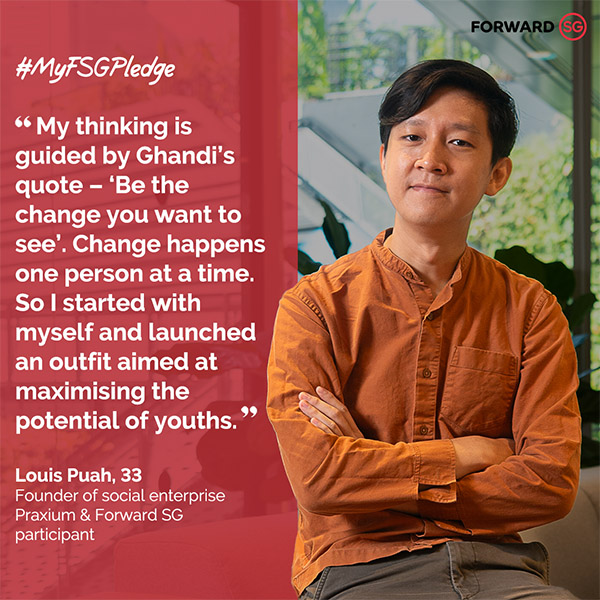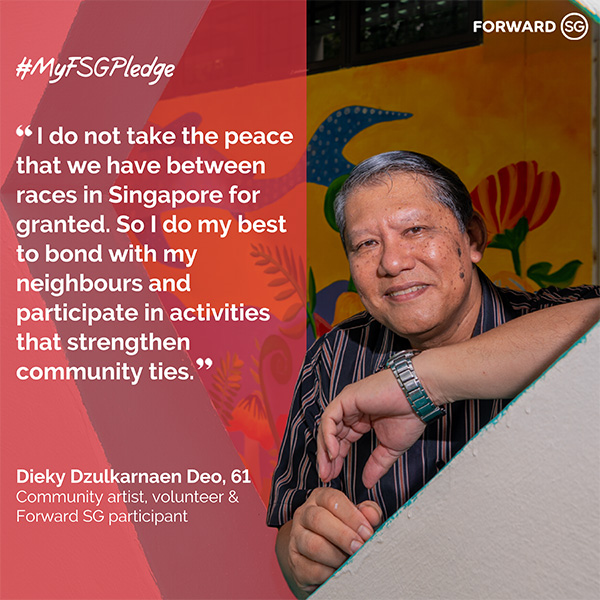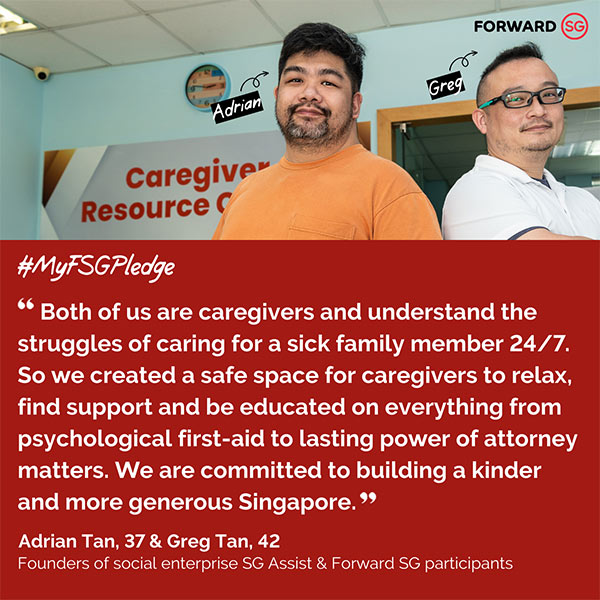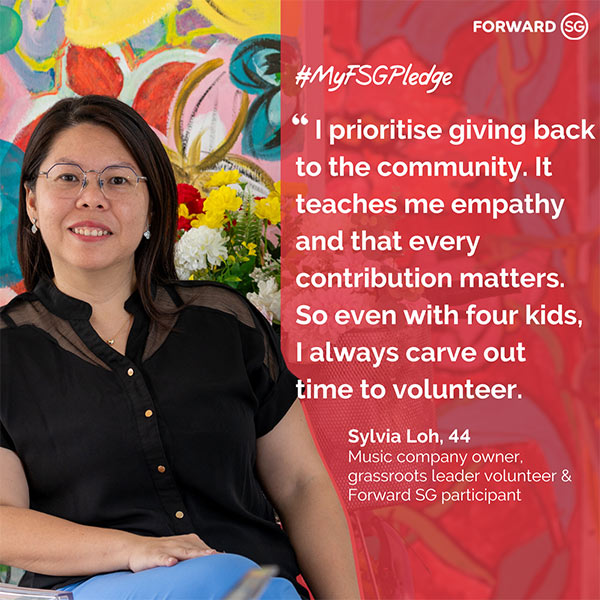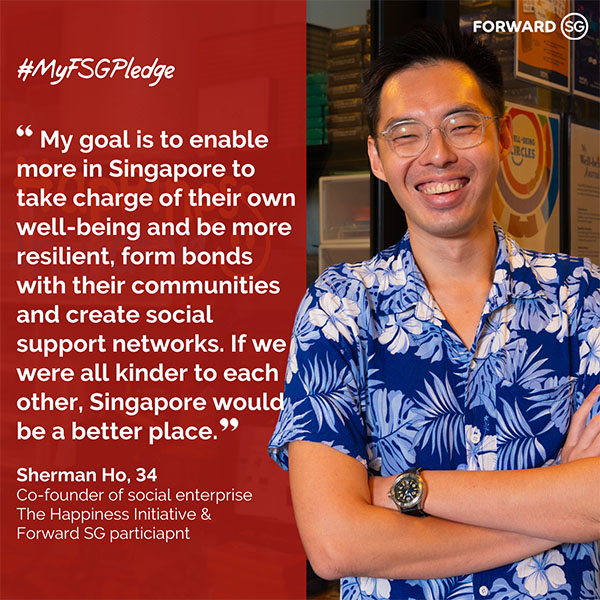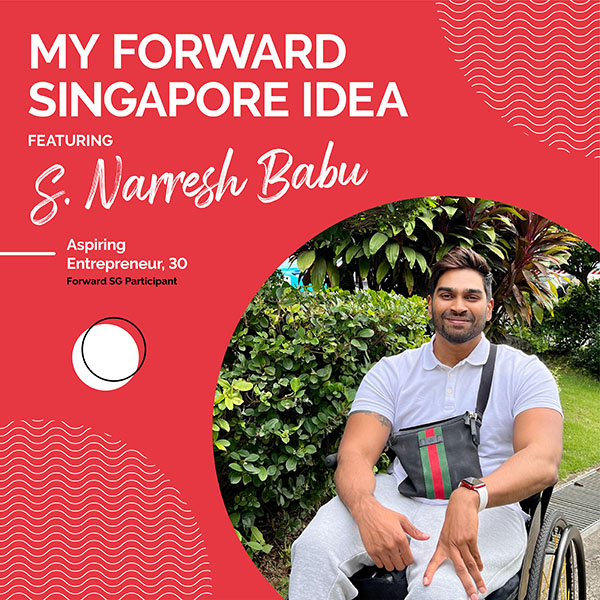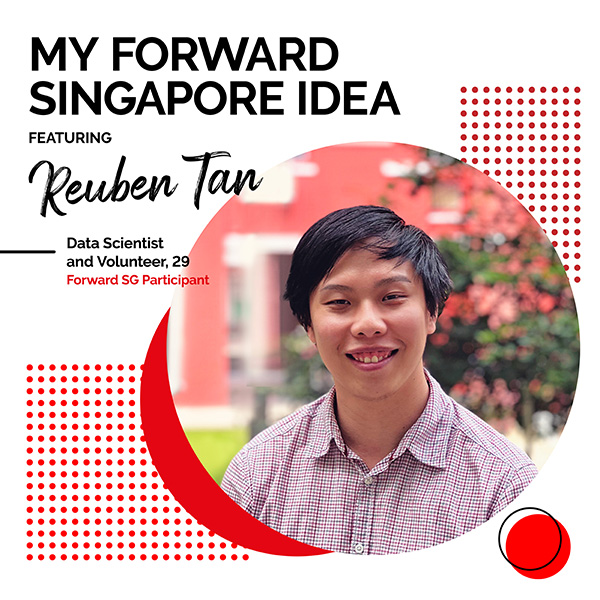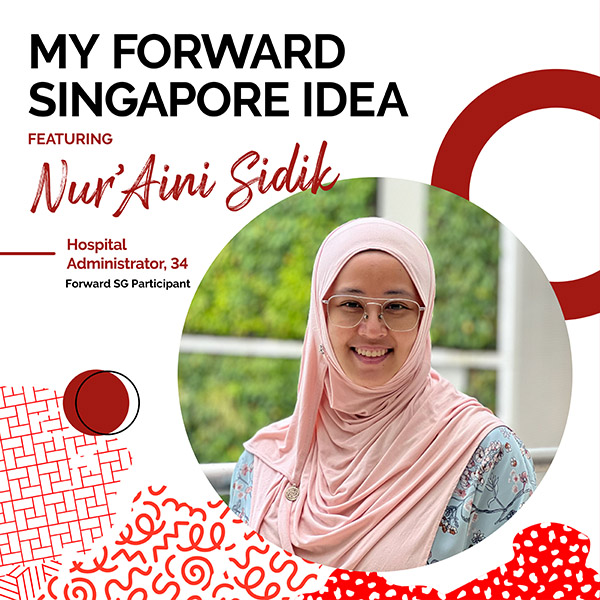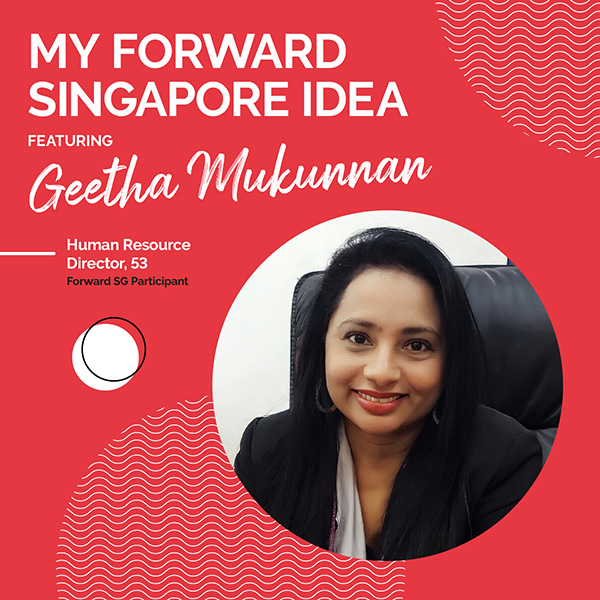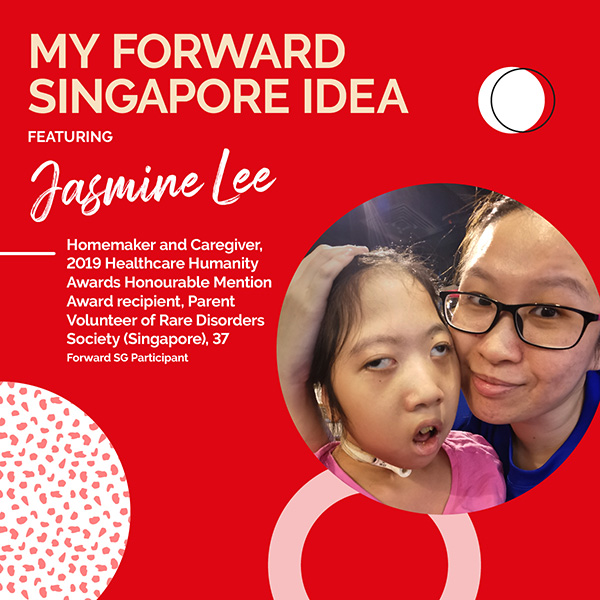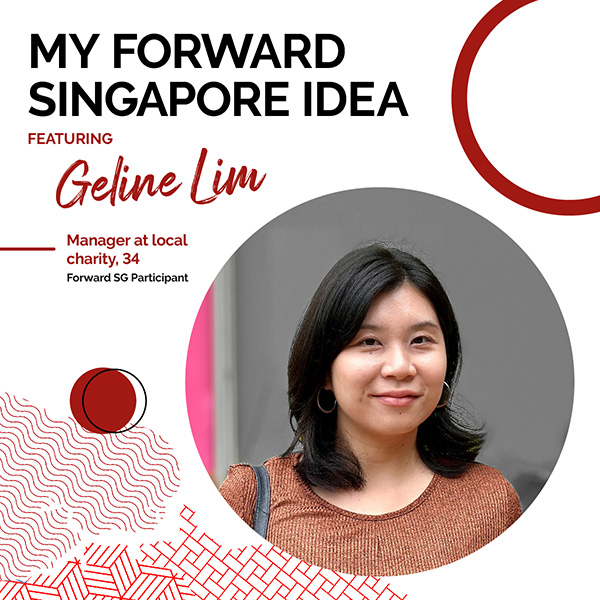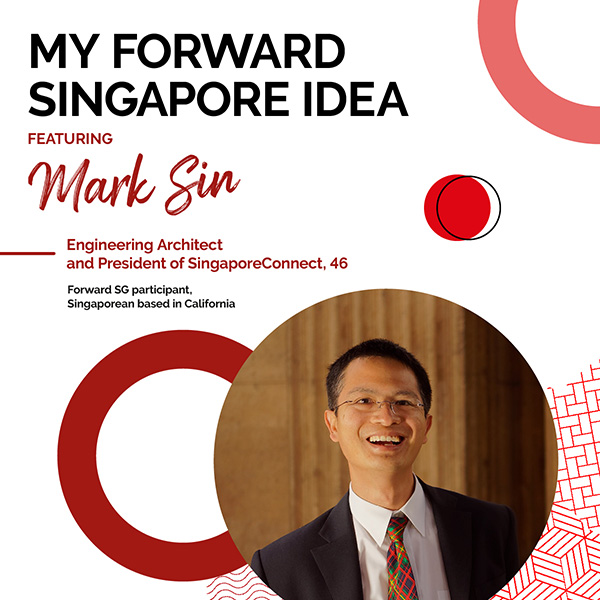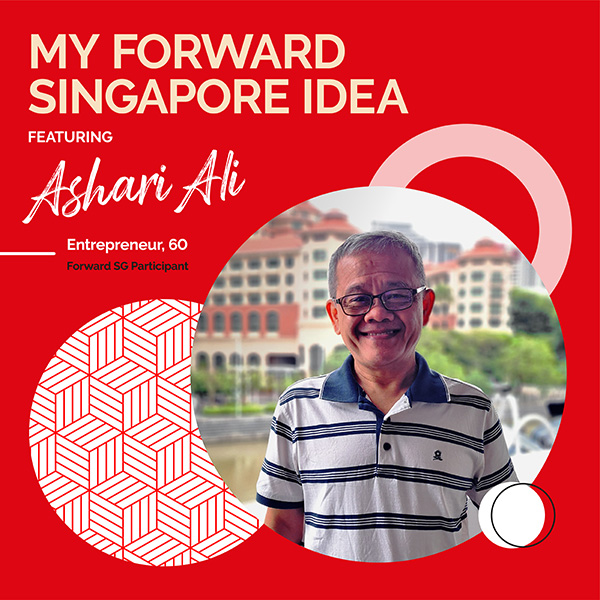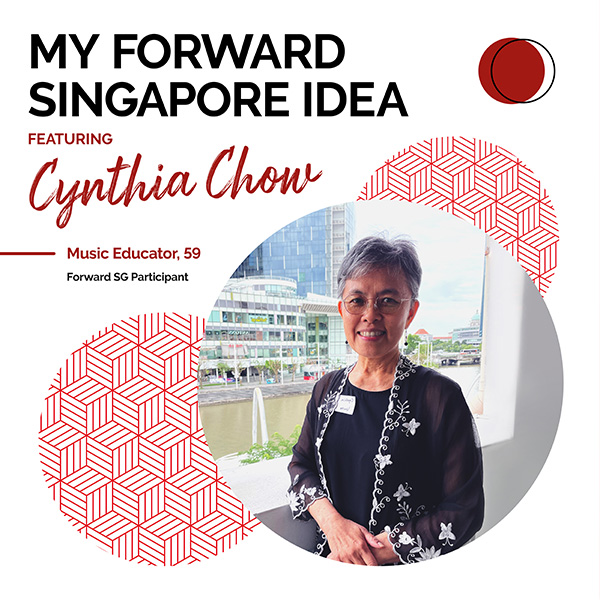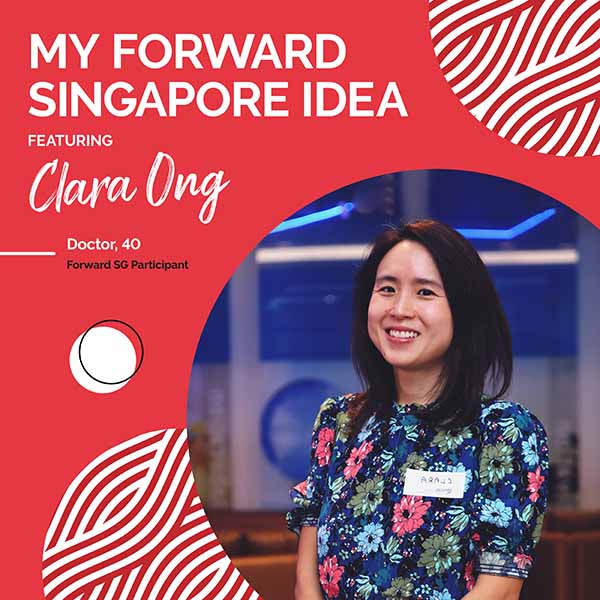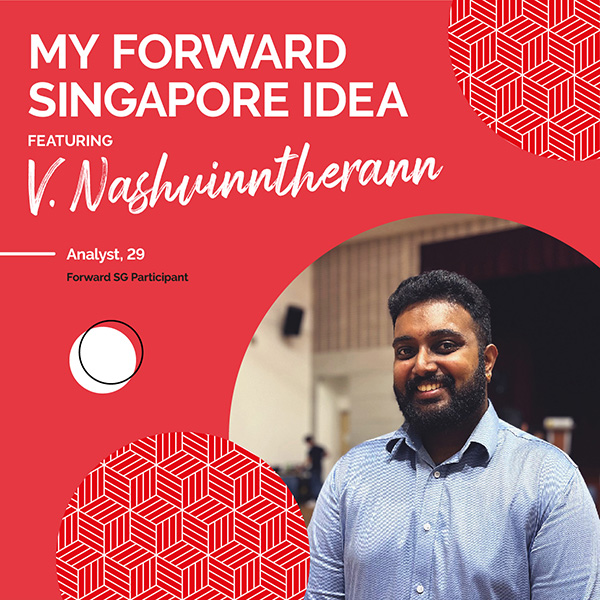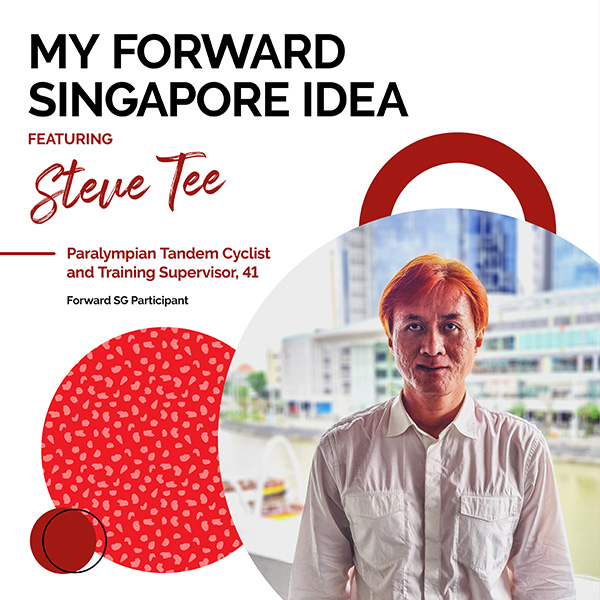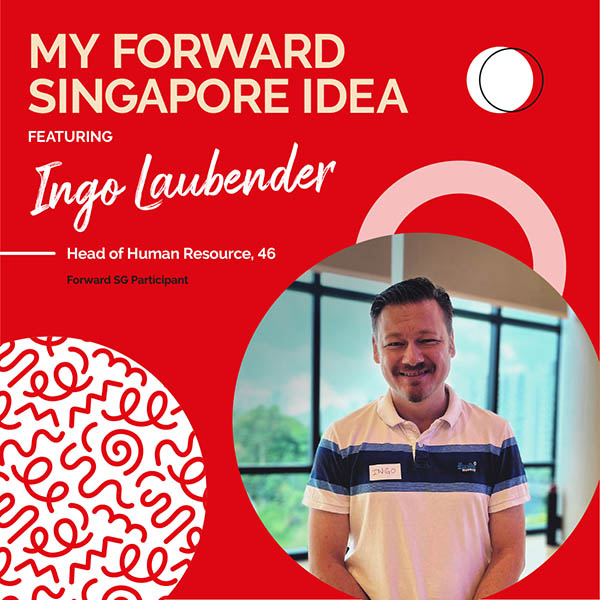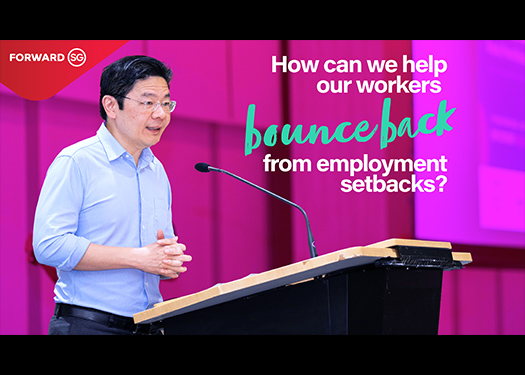 How can we strengthen and build employment resilience in tough times? Watch for more.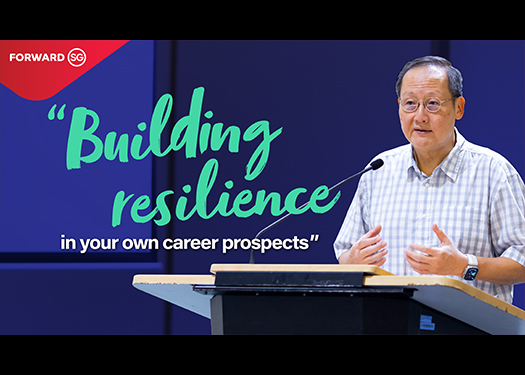 Minister Tan See Leng engaged some 60 participants at the Citizens' Panel on Employment Resilience. Watch for more.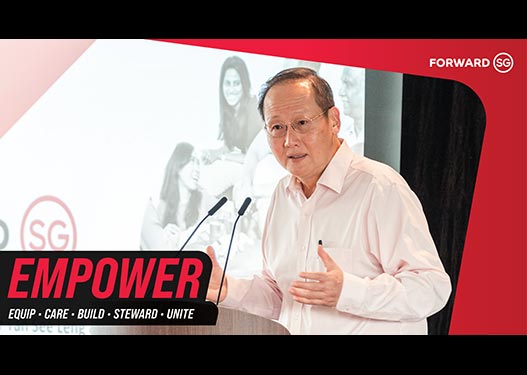 How should the Singapore economy and jobs available reflect our shared values and beliefs? Find out here.
Minister Tan See Leng sharing about the Empower Pillar.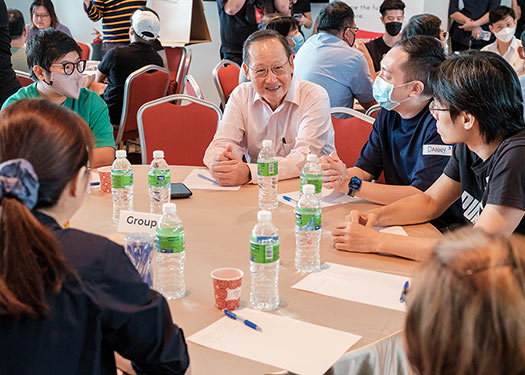 Minister Tan See Leng engaged in a small group discussion with PMEs.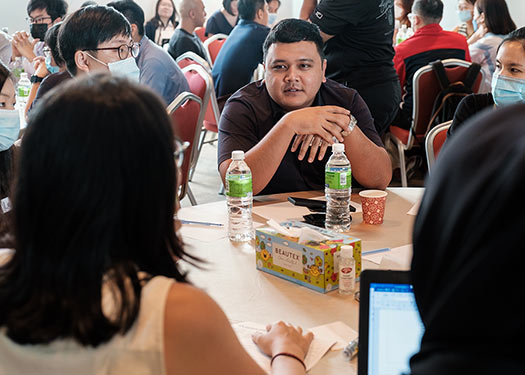 Members of public sharing their stories and ideas on ensuring opportunities and assurance for workers on 2 Nov 2022.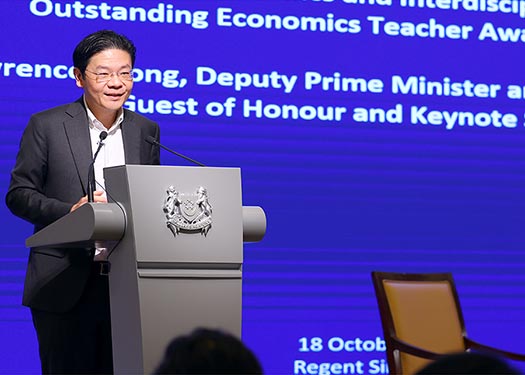 DPM Lawrence Wong at the Singapore Economics Policy Forum on refreshing our economic strategies.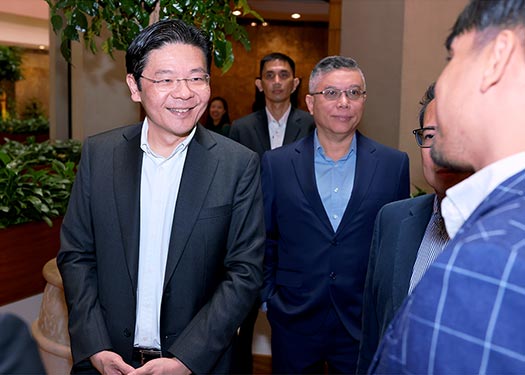 DPM Lawrence Wong speaking to participants at the Singapore Economics Policy Forum.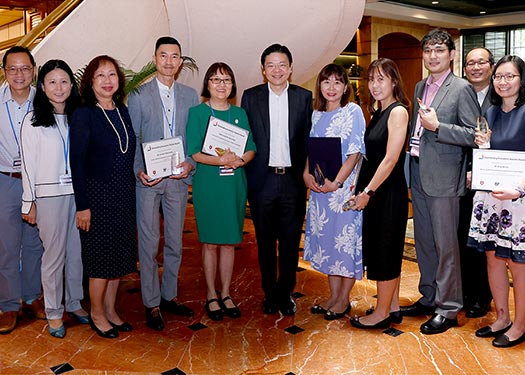 DPM Lawrence Wong with the winners and finalists of the Outstanding Economics Teacher Award 2022.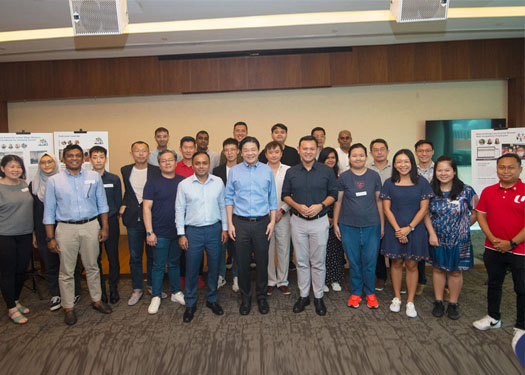 DPM Lawrence Wong and SMS Zaqy Mohamad with participants at the Alliance for Action for Lower-Wage Workers workshop.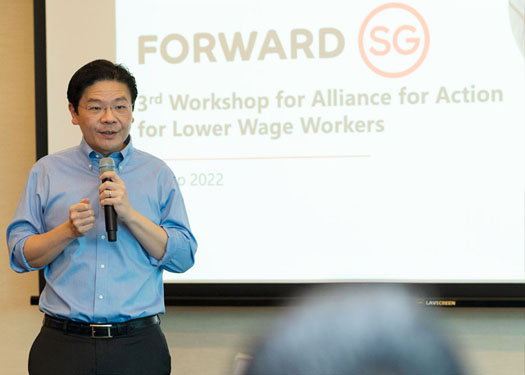 DPM Lawrence Wong addressing participants at the 3rd Workshop of Alliance for Action for Lower-Wage Workers.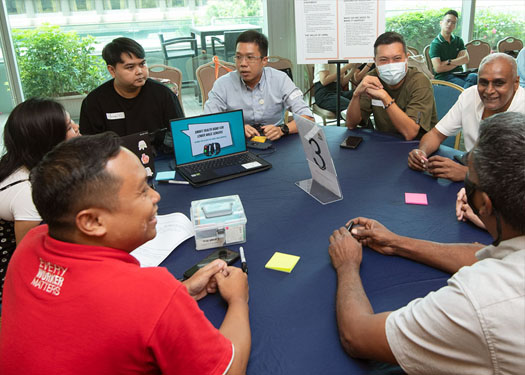 Participants at the Alliance for Action for Lower-wage Workers workshop exchanging ideas.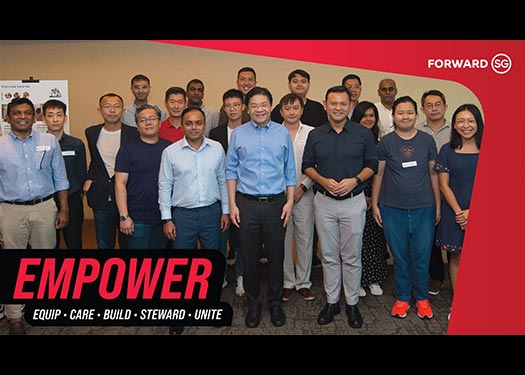 Watch the participants share their views and project ideas at the Alliance for Action for Lower-wage Workers workshop.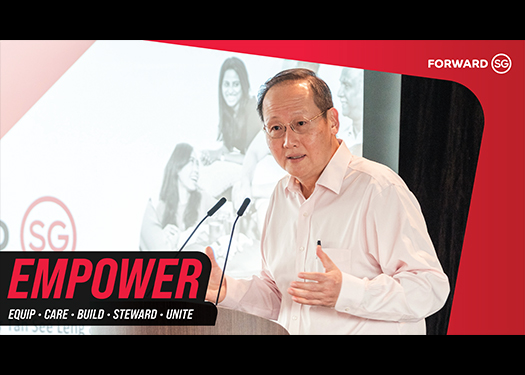 How should the Singapore economy and jobs available reflect our shared values and beliefs? Find out here.