Building our Shared Future, Together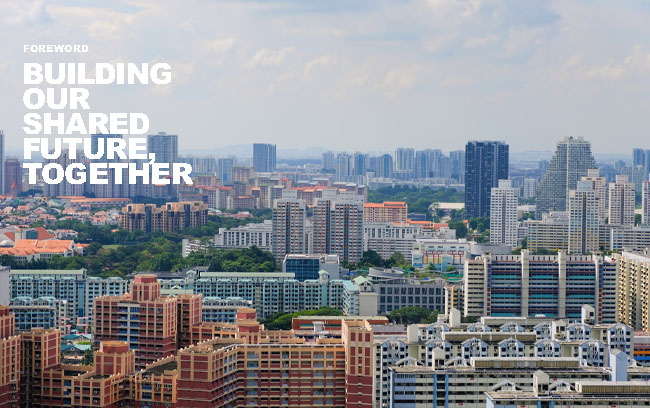 We launched the Forward Singapore (Forward SG) exercise in June 2022, engaging Singaporeans from all walks of life on how we should refresh our social compact for the road ahead.
What is a social compact? It is the glue that holds society together, the shared understanding of our roles and responsibilities towards each other, and our shared values and aspirations as a people.
In Singapore, this manifests through various examples:
• Individuals taking responsibility for themselves and their families, but also caring for others in society
• Employers paying fair wages, looking after their employees and supporting their development
• Community organisations caring for those in need
• The Government using the taxes it collects to deliver high-quality public services, to invest in the well-being of all Singaporeans, and to build for the future
A functioning and robust social compact creates trust. It leads to a sense of assurance that someone's got our interests in mind — that we have got each other's backs.
For us to feel that way, our social compact should be collectively agreed upon. Everyone should recognise that we have a meaningful stake in society, and we are all invested in one another and in our shared future.
Our social compact is not static. It must be refreshed to adapt to changing times.
Singapore is now in a prime moment for change. We face new challenges and uncertainties but also new opportunities.
• Geopolitical tensions are contributing to a less benign and less hospitable environment for small states like Singapore.
• Technological advancements will open up new opportunities, but they will also make existing job roles obsolete, and add to workplace anxieties.
• Rising inequality and slowing social mobility have already fractured social cohesion in many developed countries and will create similar pressures in our society.
• Our rapidly ageing population will increase strain on our people, especially those who are sandwiched between caring for both their young children and elderly parents.
• Longer-term trends like climate change will pose additional challenges. We have to make difficult trade-offs as we decarbonise our economy and society. Everyone must be ready to adapt to the realities of global warming and prepare for threats such as extreme weather events, food shortages and rising sea levels.
We are fortunate to be dealing with these challenges from a position of strength. We have a high level of trust and a strong sense of social solidarity.
This helped us pull through the COVID-19 crisis. The pandemic was a baptism of fire for Singapore and the 4G leadership team. We managed to emerge stronger because of the collective efforts of everyone in society.
But we cannot just continue with the status quo.
Now, as we enter a new era, we should look ahead and prepare for change. If we fail to do so, our society can easily fall apart in the face of disruptions like economic downturns, pandemics, or other crises.
The reality is that despite our success, we are still a small city-state that is vulnerable in many ways. No one is obliged to come to our rescue if we falter. It is up to us to fend for ourselves and determine our own future.
This is why we embarked on the Forward SG exercise. Together with Singaporeans, we have identified several key elements in our new way forward:
a) More opportunities for all Singaporeans to chart our own path, that we feel empowered and valued, as we pursue our diverse aspirations and our own definitions of success.
b) More assurance for Singaporeans that they will be taken care of at every life stage as basic needs like education, retirement, healthcare and housing will be met.
c) More collective responsibility from all stakeholders — the Government doing more but businesses, community groups, families and individuals also doing their part to support and uplift those around us, and ensure that Singapore remains strong and united for generations to come.
This vision of the Singapore we seek to create will provide a roadmap for our next bound of development.
Together we will build our shared future for a better Singapore.
Forward SG and You
Find out how the Forward SG report is relevant to you.


I am a...
I am interested in...
Forward SG Report
Read Forward SG Report
Read Forward SG Summary Booklet
In English, Mandarin, Malay and Tamil
Ideas and pledges for our shared future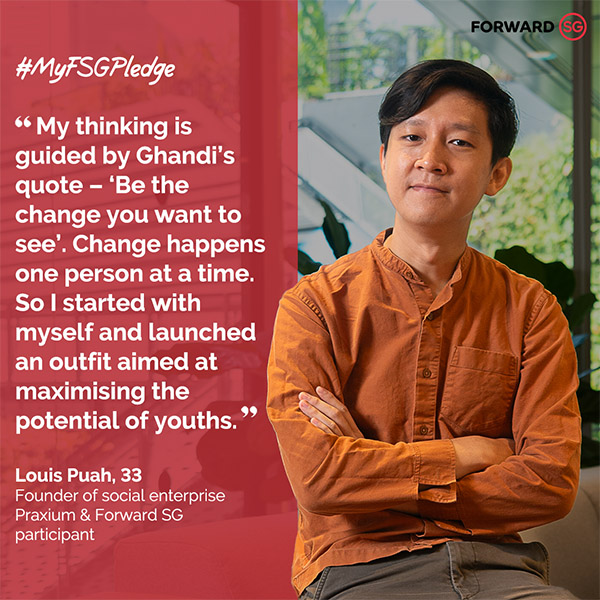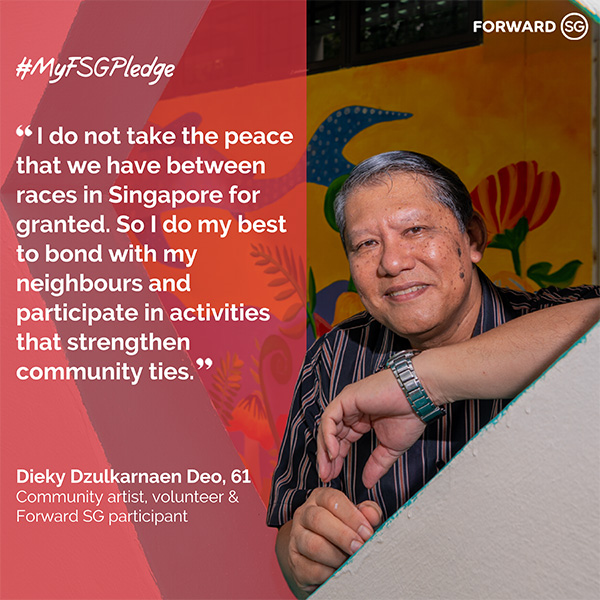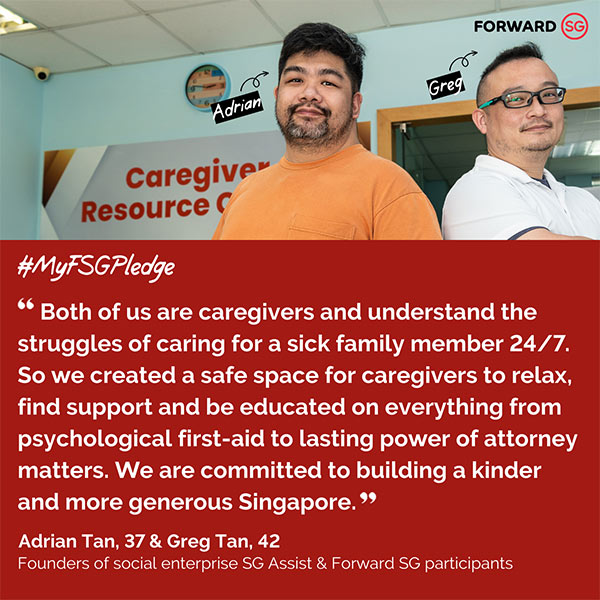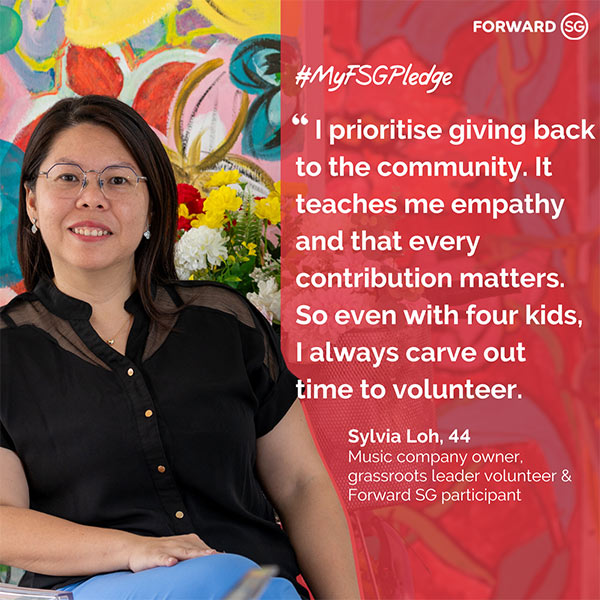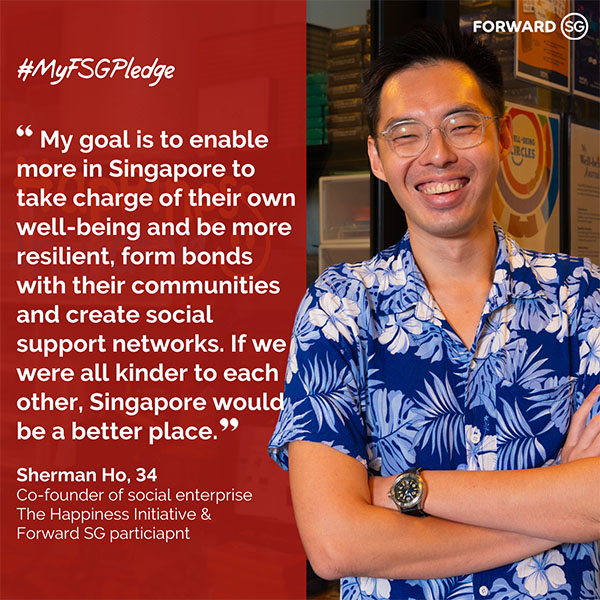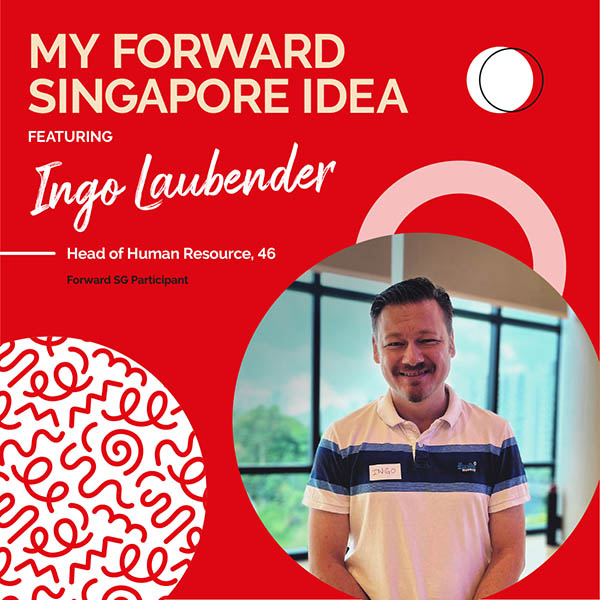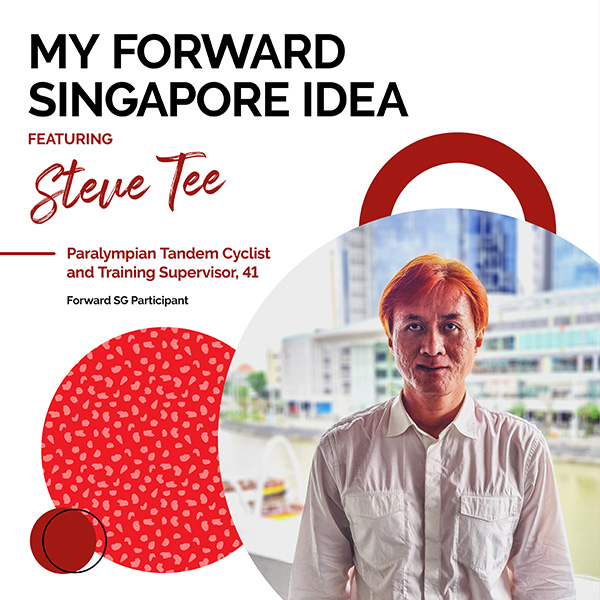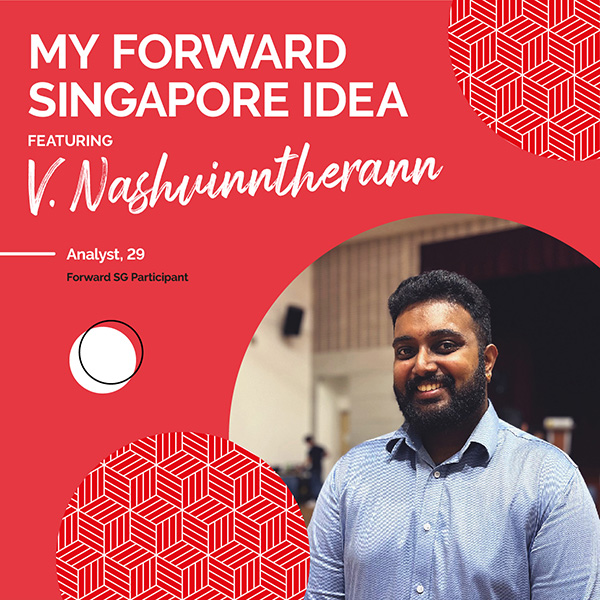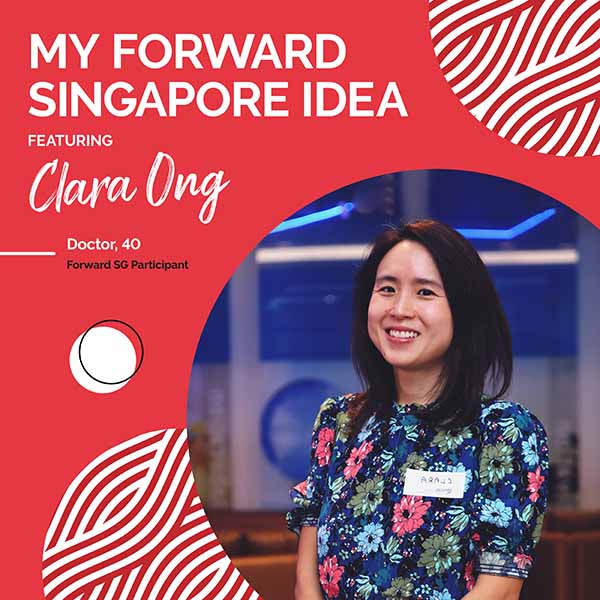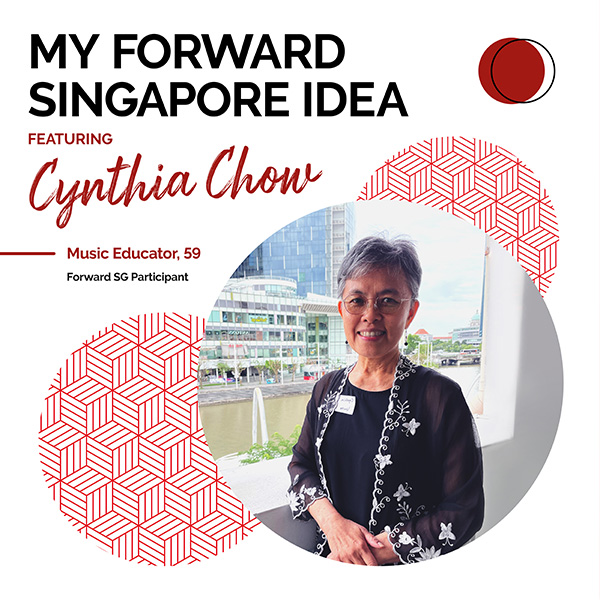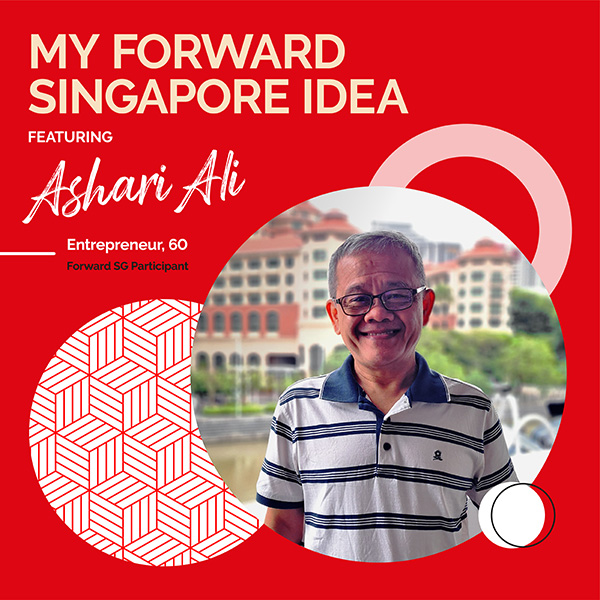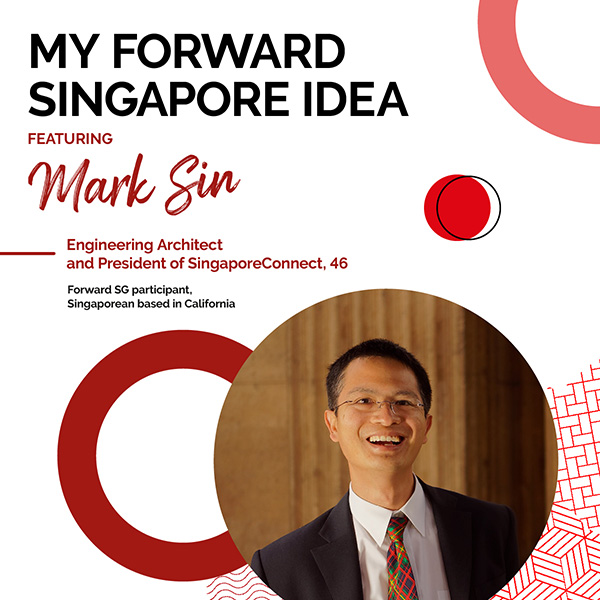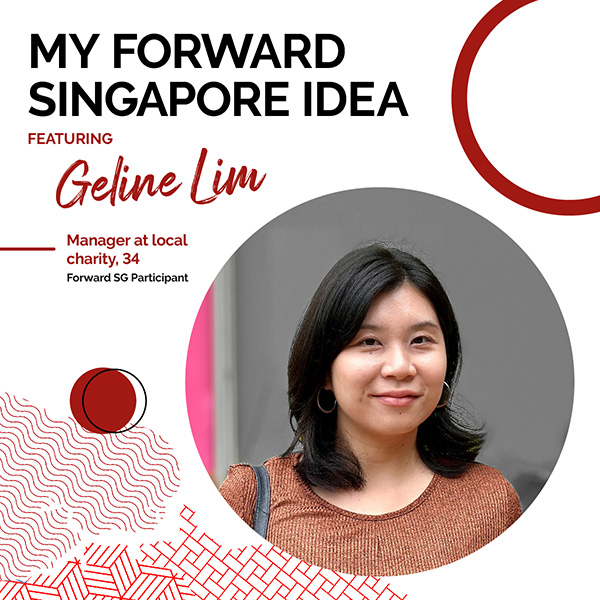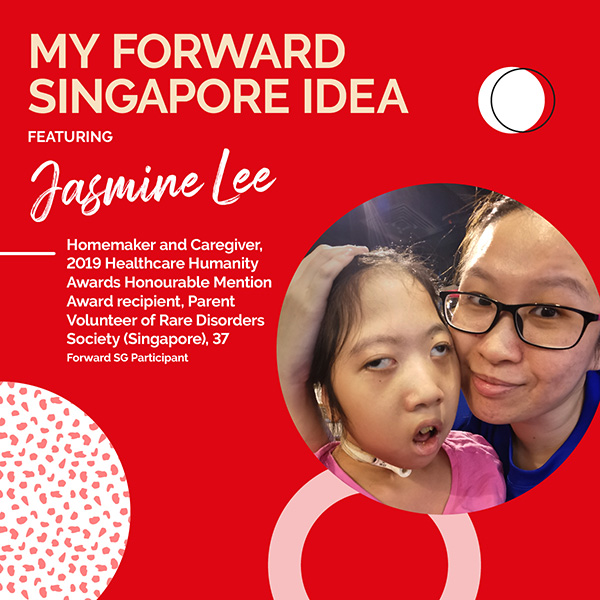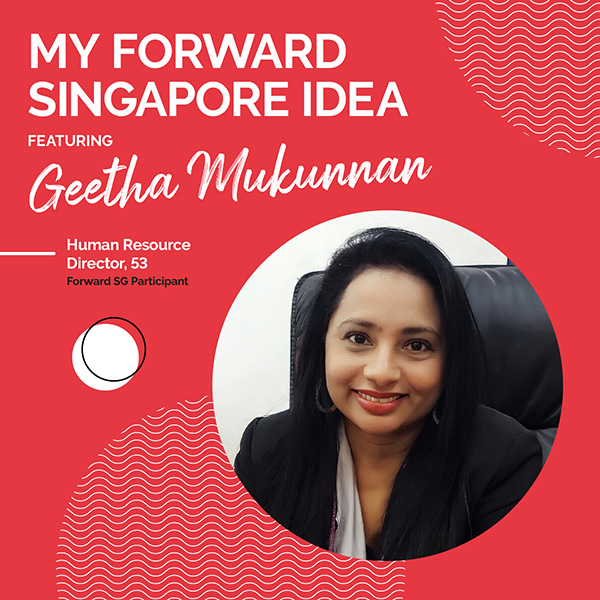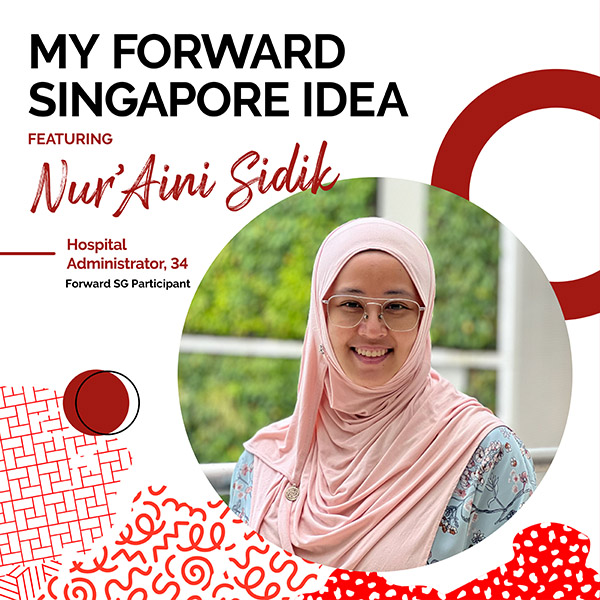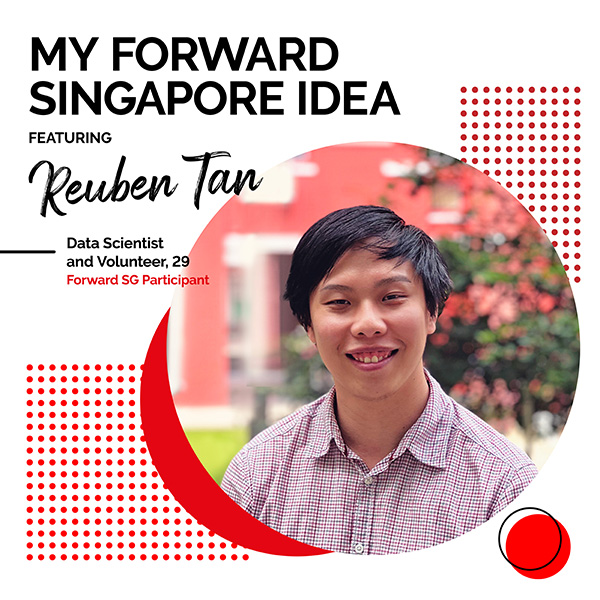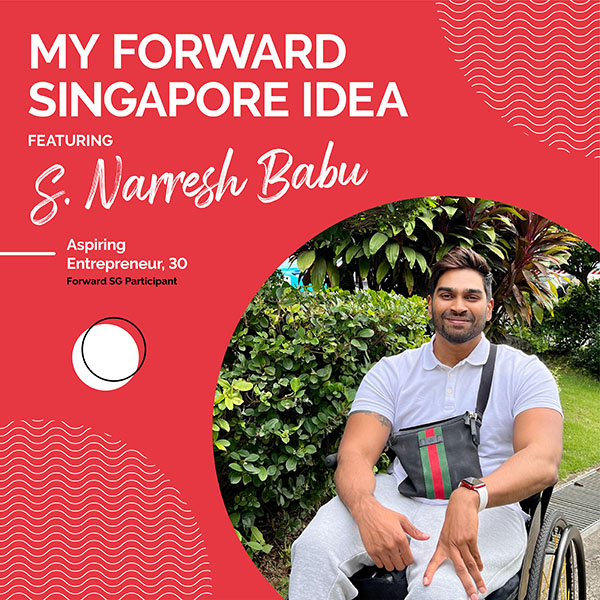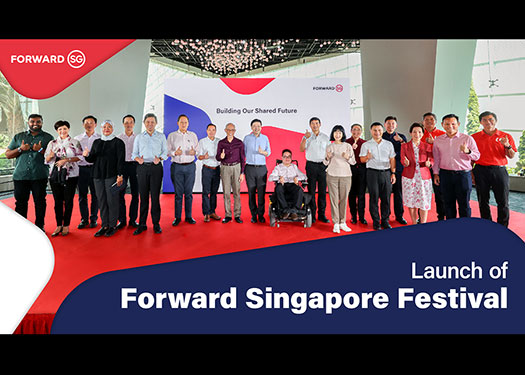 Watch some highlights from the launch of the Forward Singapore Festival with DPM Lawrence Wong.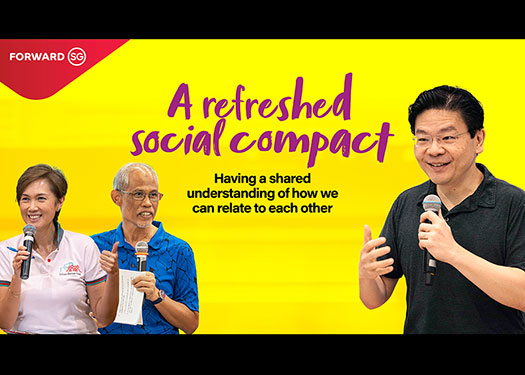 DPM Lawrence Wong, Min Masagos Zulkifli and Min Josephine Teo interacted with Singaporeans at the heartland engagements.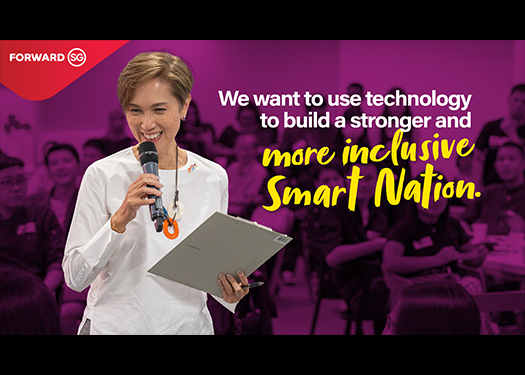 Minister Josephine Teo affirmed the need to actively bridge digital divides as Singapore digitalises.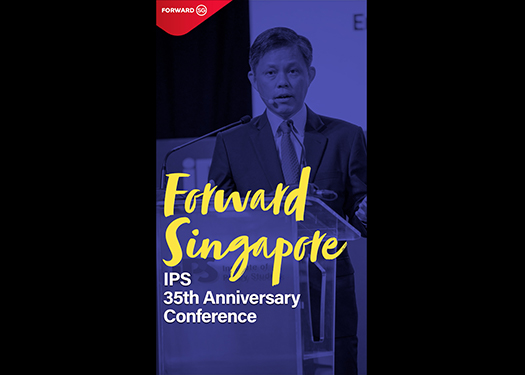 To stay competitive, Singapore needs to evolve with global changes. Watch to learn more.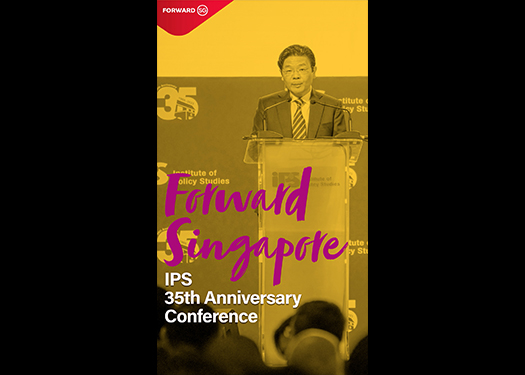 DPM Lawrence Wong shared three key areas of our refreshed social compact at the IPS 35th Anniversary Conference.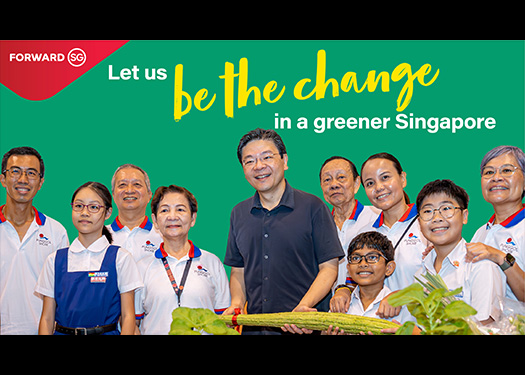 DPM Lawrence Wong and Minister Grace Fu interacted with various community partners at the launch of Go Green SG.
Minister Edwin Tong joined over 90 youths to discuss their role in shaping Singapore's future on issues they care about.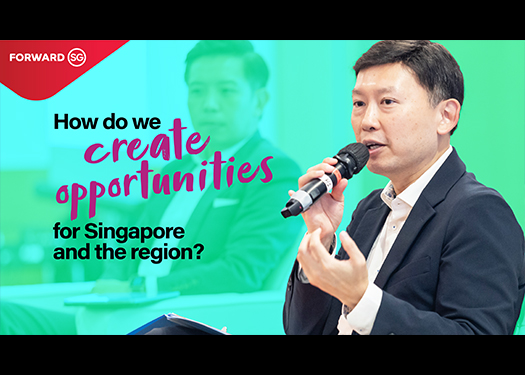 How do we create opportunities for Singapore and the region? Watch to find out more.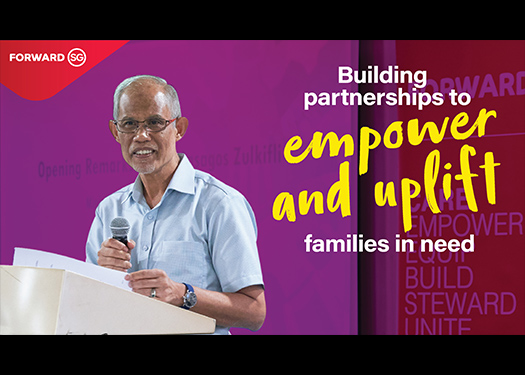 Minister Masagos Zulkifli interacted with various community partners at the SG Cares Community Network session.
Minister Masagos Zulkifli interacted with various corporate representatives at the engagement session. Watch for more.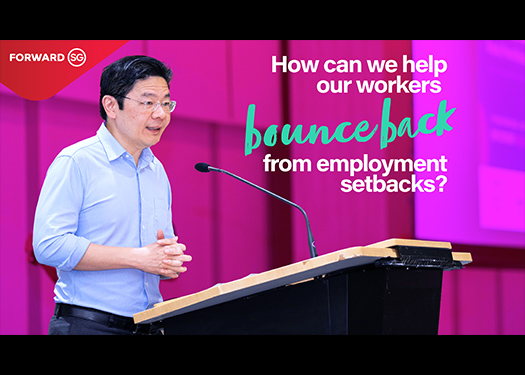 How can we strengthen and build employment resilience in tough times? Watch for more.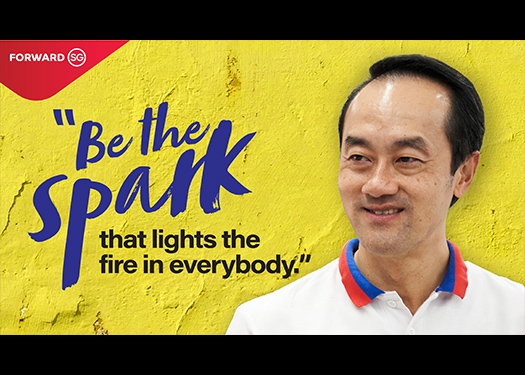 What are the aspirations, challenges and solutions for a greener Singapore? Watch to find out more.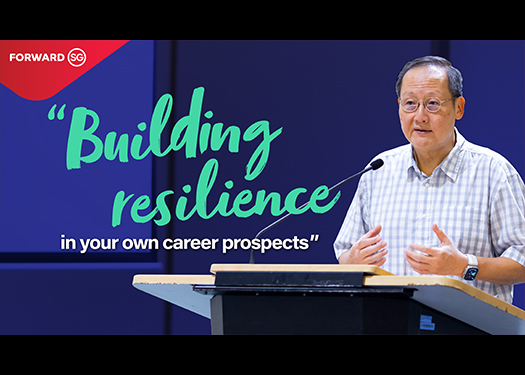 Minister Tan See Leng engaged some 60 participants at the Citizens' Panel on Employment Resilience. Watch for more.
Participants from the Singapore Scouts Association discussing possible environmental sustainability initiatives.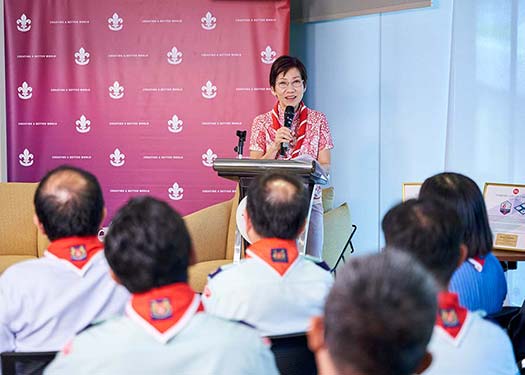 Minister Grace Fu speaking to members of the Singapore Scouts Association at their Diamond Jubilee Launch on 14 Jan.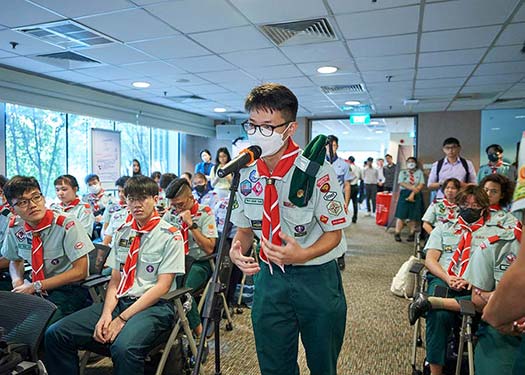 Scouts took turns to ask questions on environmental sustainability during the dialogue with Minister Grace Fu.
Min Chan Chun Sing delivering his closing remarks at the Equip pillar engagement on education and lifelong learning.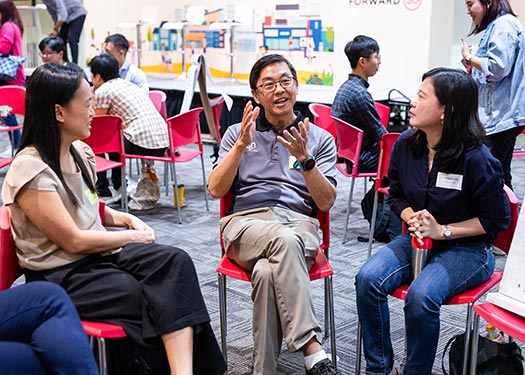 Participants exchanged views on their aspirations for education and lifelong learning at the Equip pillar engagement.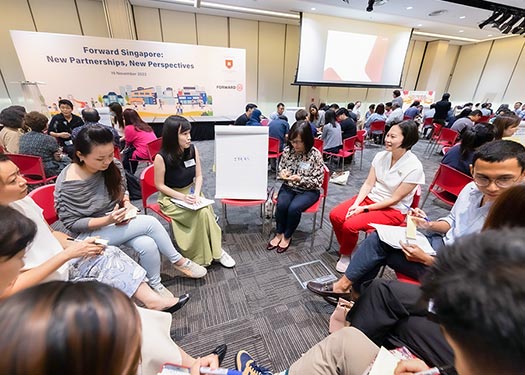 Minister of State Gan Siow Huang speaking with participants during a small group discussion.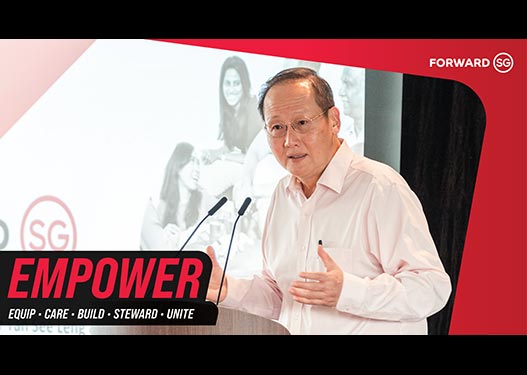 How should the Singapore economy and jobs available reflect our shared values and beliefs? Find out here.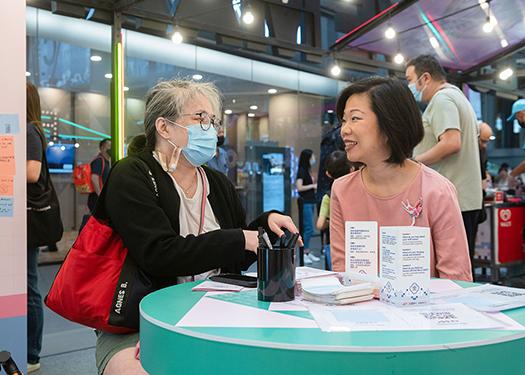 Senior Minister of State Sim Ann exchanging views with a visitor at MND's housing roadshow.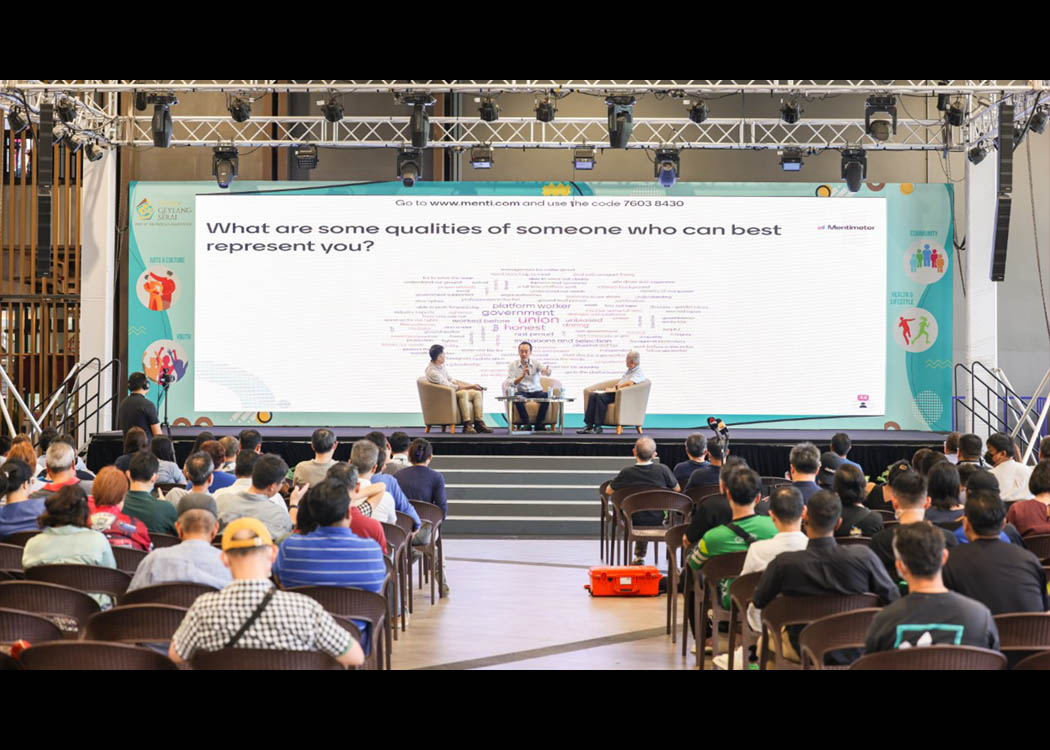 Watch highlights of Dialogue on Strengthening Protections for Platform Workers on 11 Oct involving SMS Koh Poh Koon.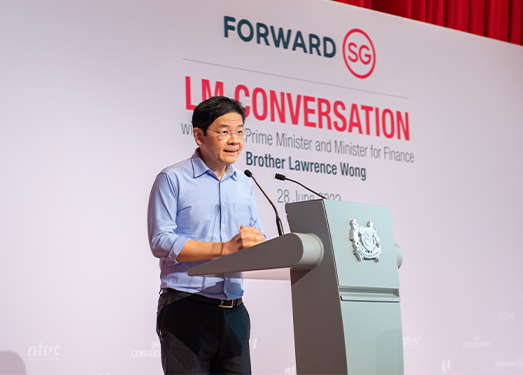 DPM Lawrence Wong giving his opening speech on Forward Singapore at NTUC's Labour Movement Conversation.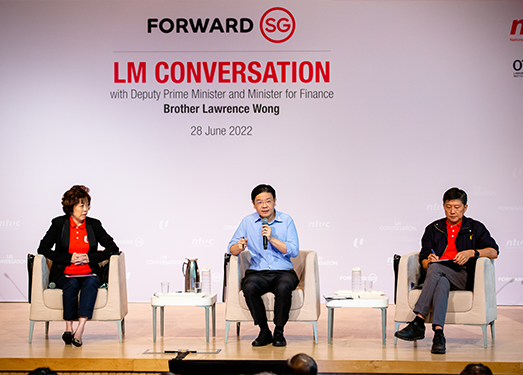 Fireside Chat between DPM Lawrence Wong, NTUC President Mary Liew, NTUC Sec-Gen Ng Chee Meng and event attendees.
Strengthening our social compact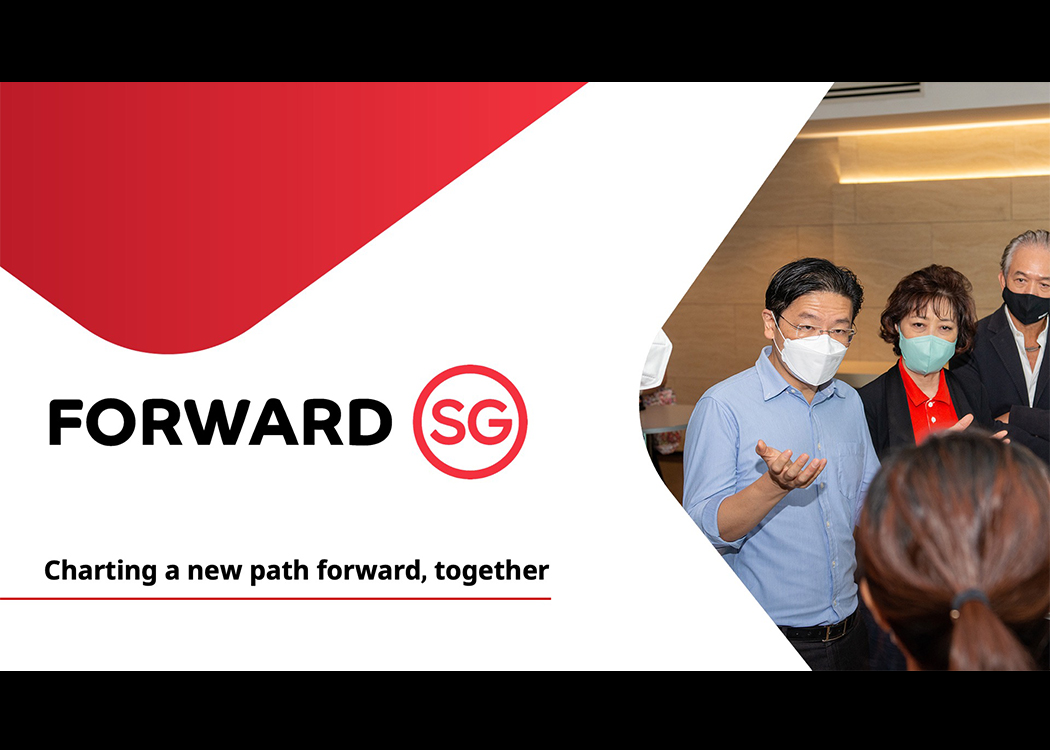 Charting a new path forward, together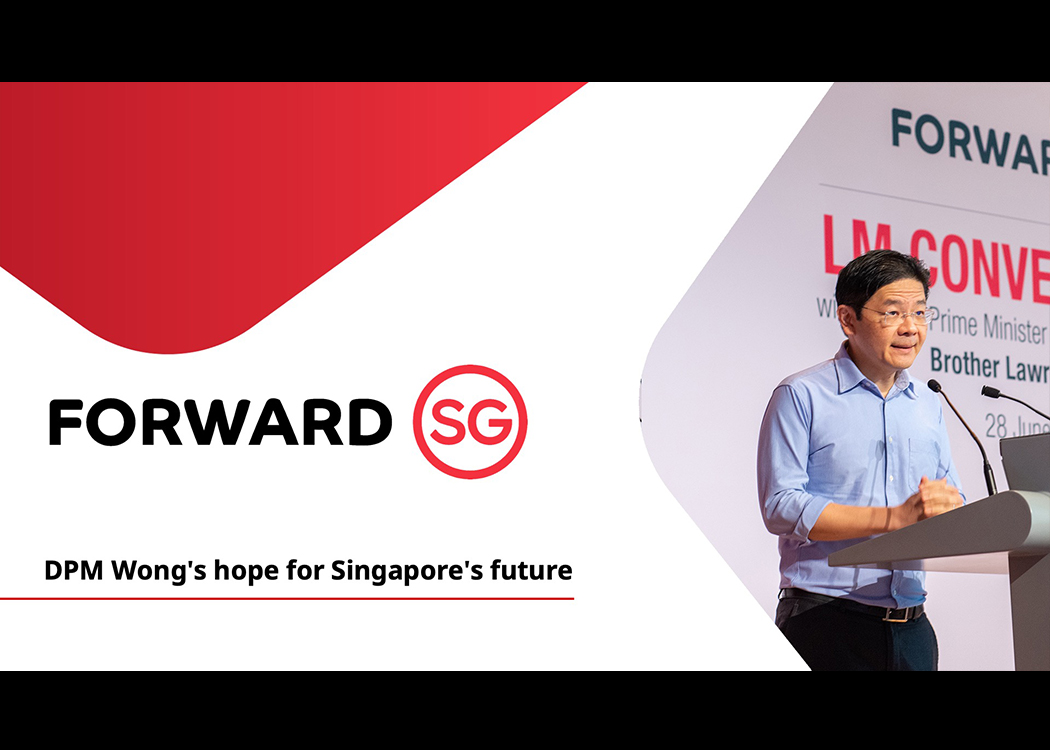 DPM Wong's hope for Singapore's future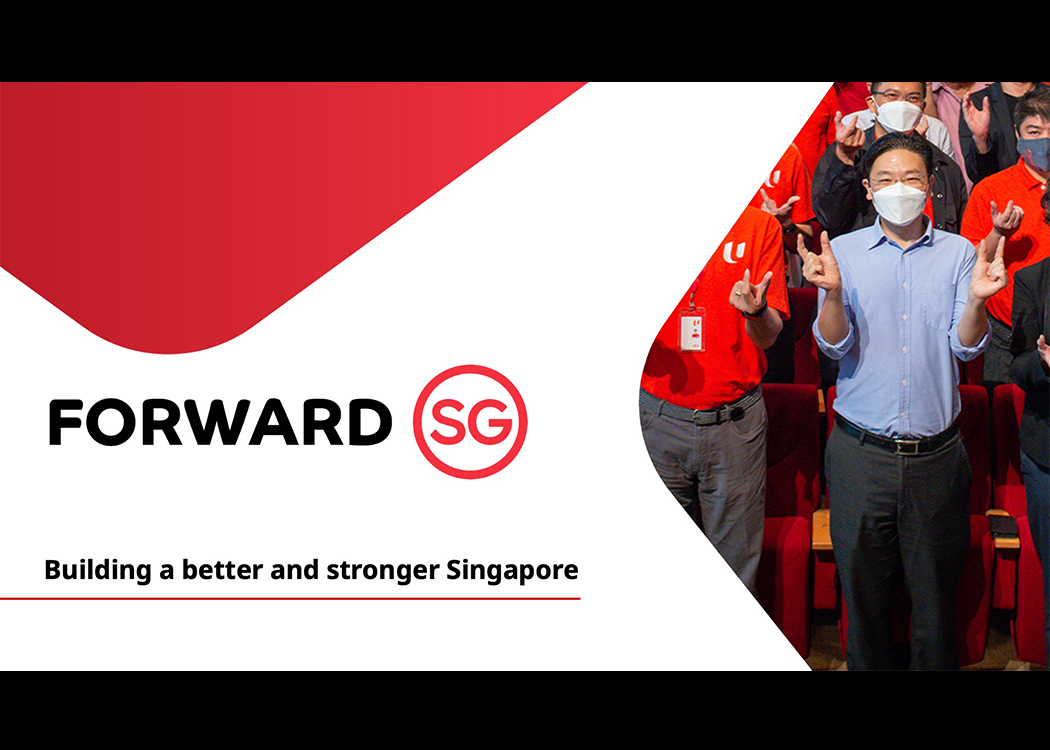 Building a better and stronger Singapore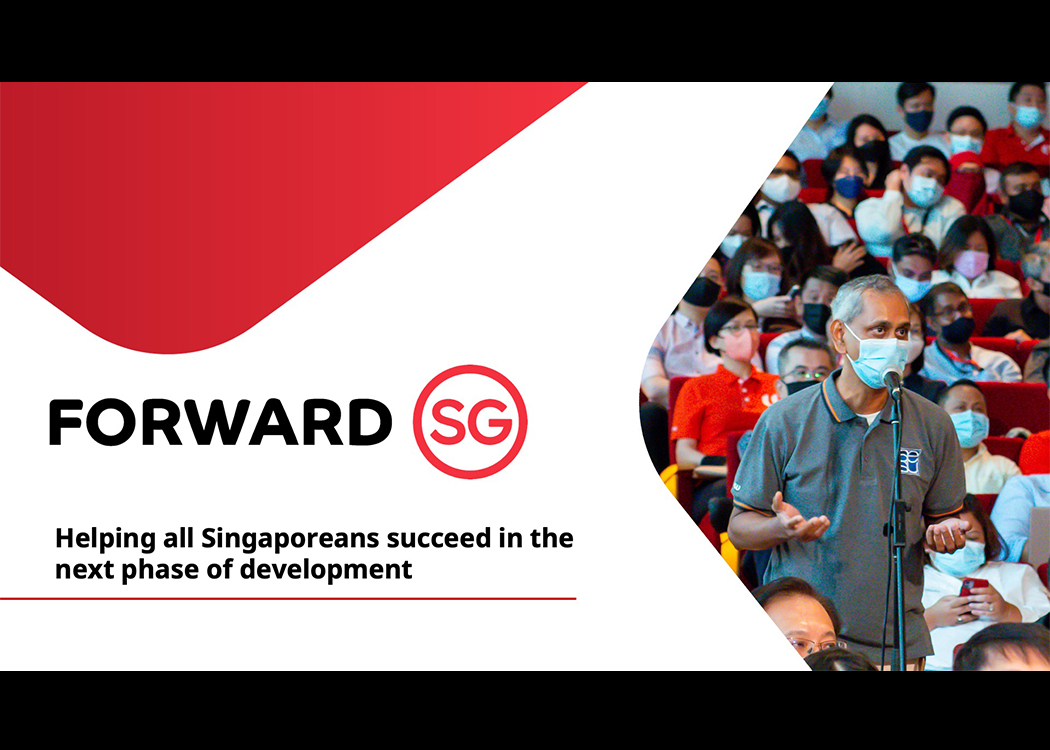 Helping all Singaporeans succeed in the next phase of development