We call on businesses to step up and give back to the community. We have a long-standing tradition of successful business leaders stepping forward to meet the social needs of the community. From before Singapore's independence, with pioneers like Hajjah Fatimah, Govindasamy Pillai, and Tan Tock Seng, right through to the COVID-19 pandemic. Businesses today should continue building on this.
We welcome the contributions of businesses and the wider community to uplift lower-income families. This is why we have brought in corporates such as DBS Bank Limited and Oversea-Chinese Banking Corporation Limited to invest their time and resources in ComLink programmes, including new schemes in the works.
Beyond monetary contributions, businesses can also provide internship and career opportunities to uplift those from less privileged backgrounds, or leverage their corporate capabilities to make a difference in the community.
The National Volunteer and Philanthropy Centre has rolled out its new Company of Good strategy to support and recognise businesses in their journey to contribute more to society.
Singapore Business Federation has also established an Environment, Social and Governance Coordination Office to help businesses develop and deepen their journey of giving back to society.
Read Forward SG Report
Read Forward SG Summary Booklet
In English, Mandarin, Malay and Tamil
Ideas and pledges for our shared future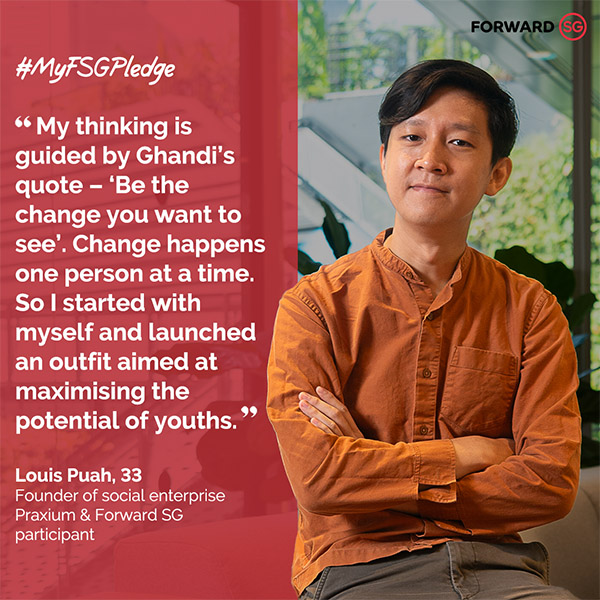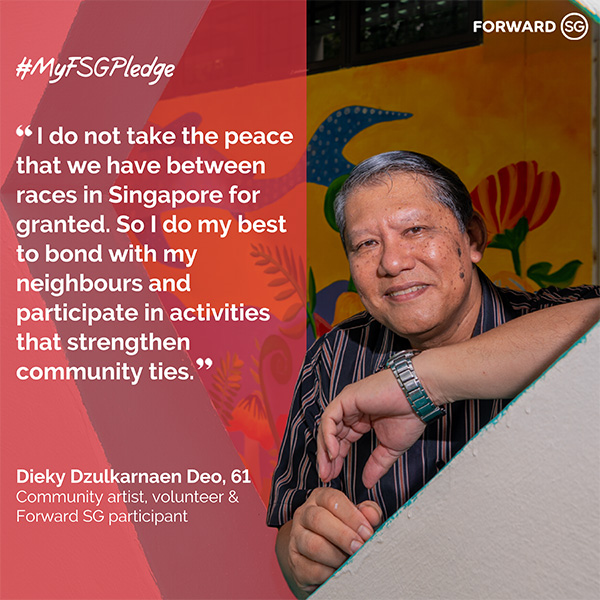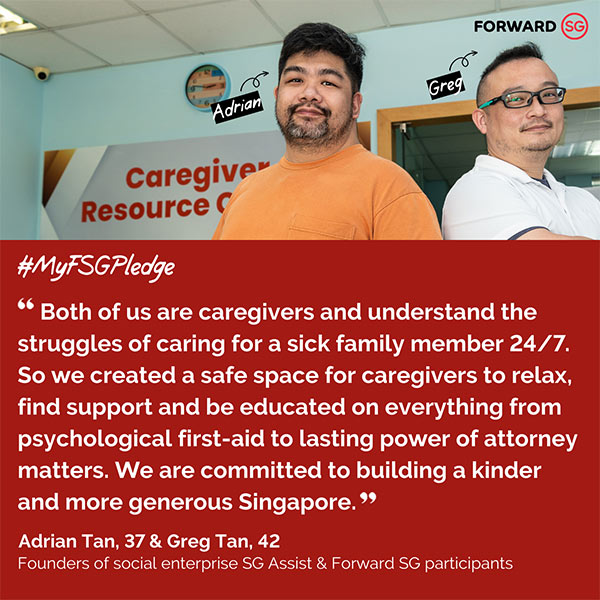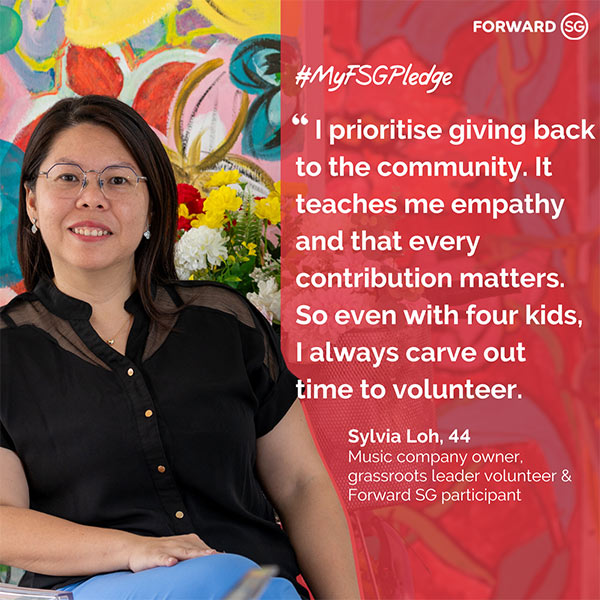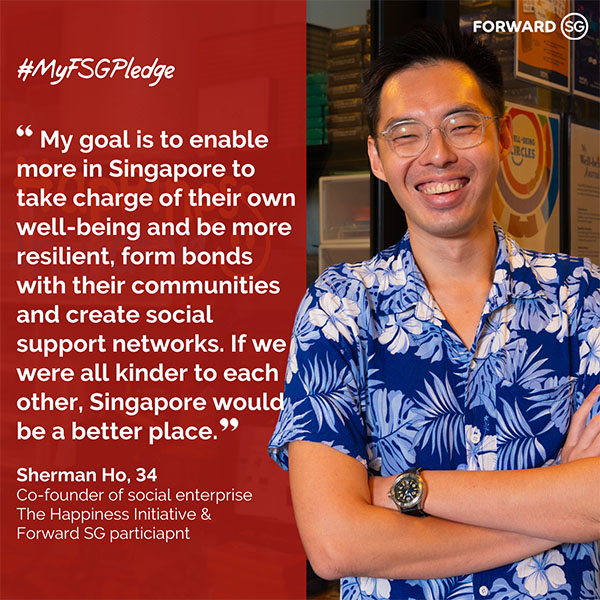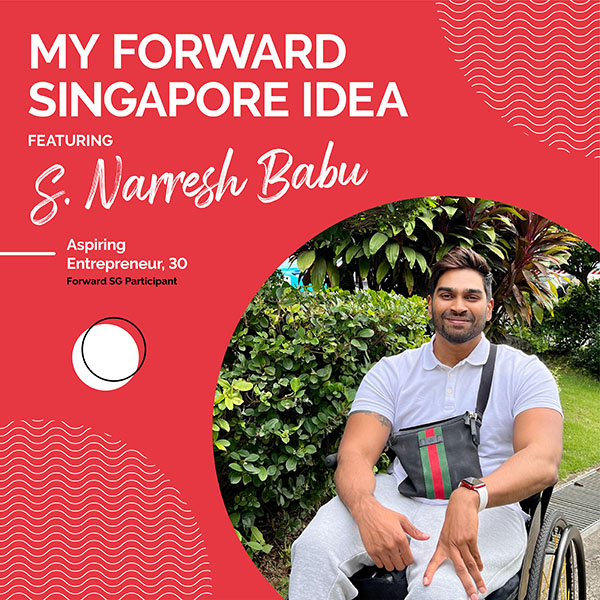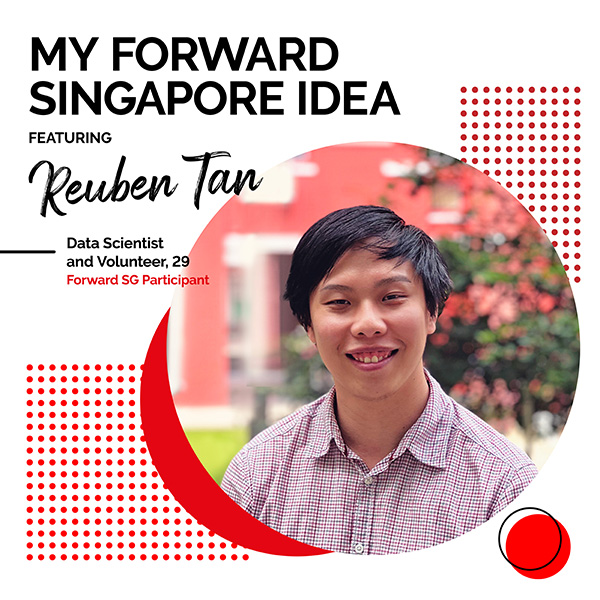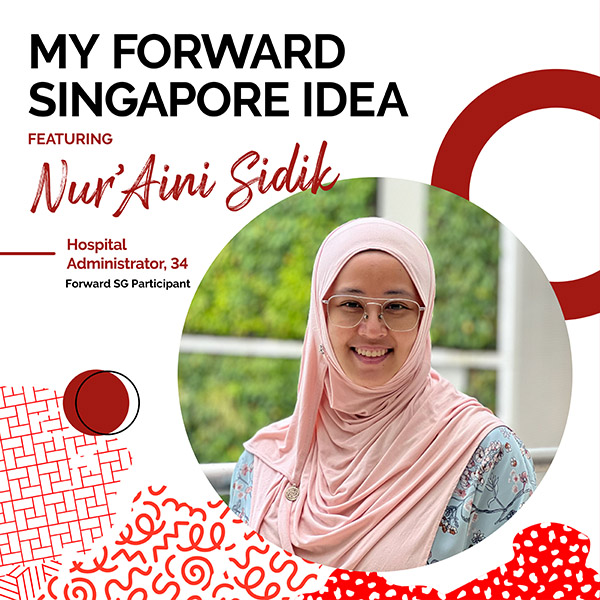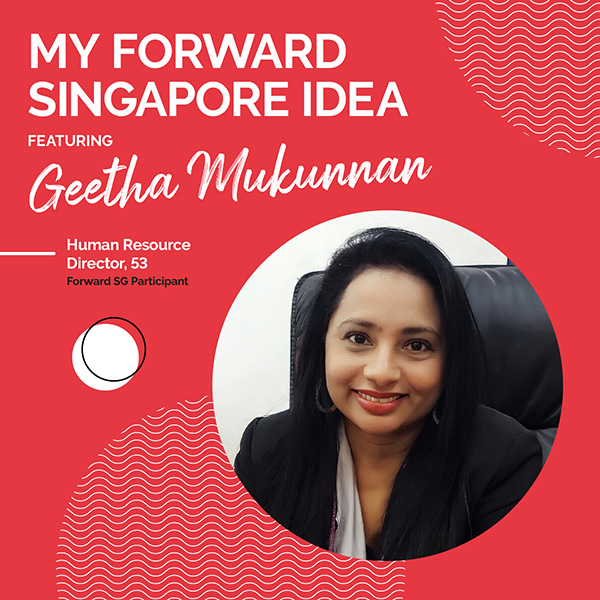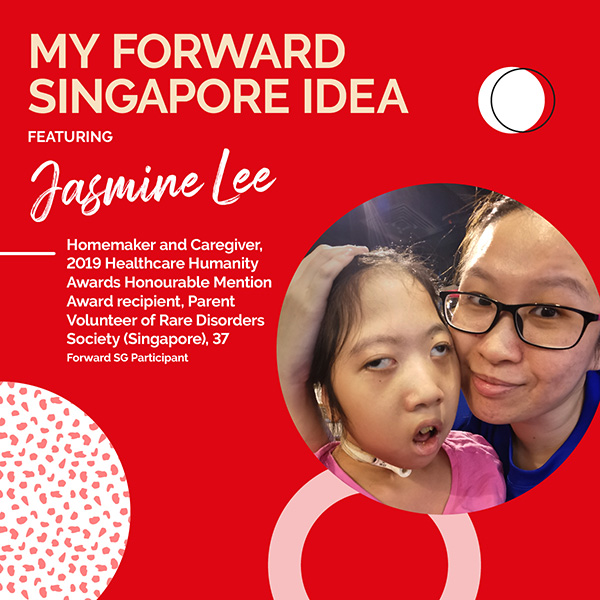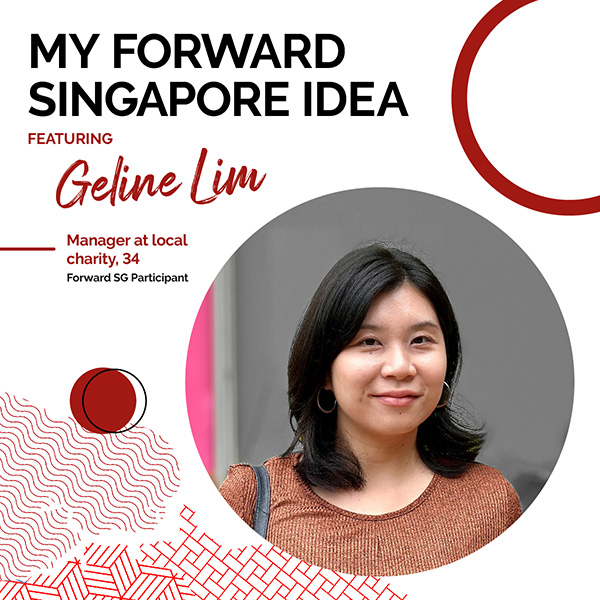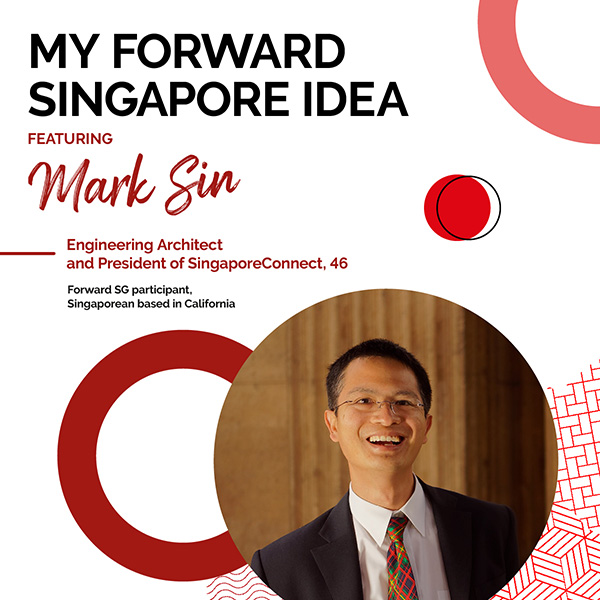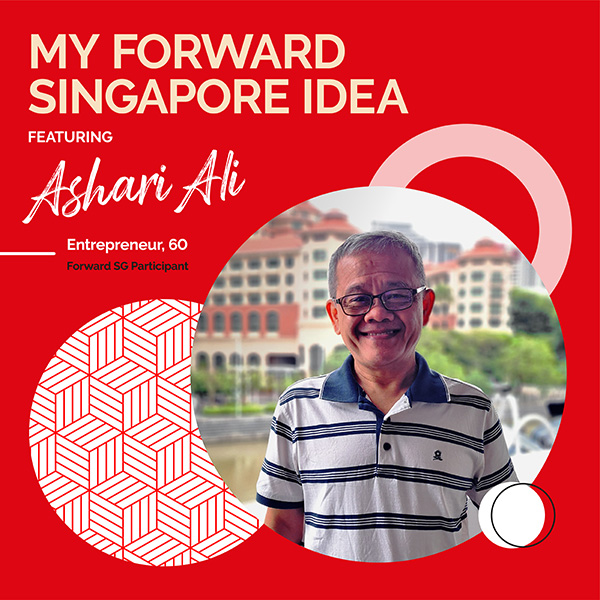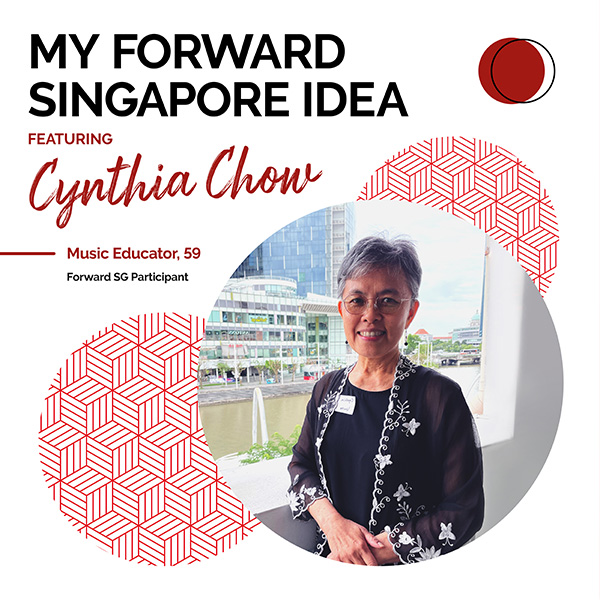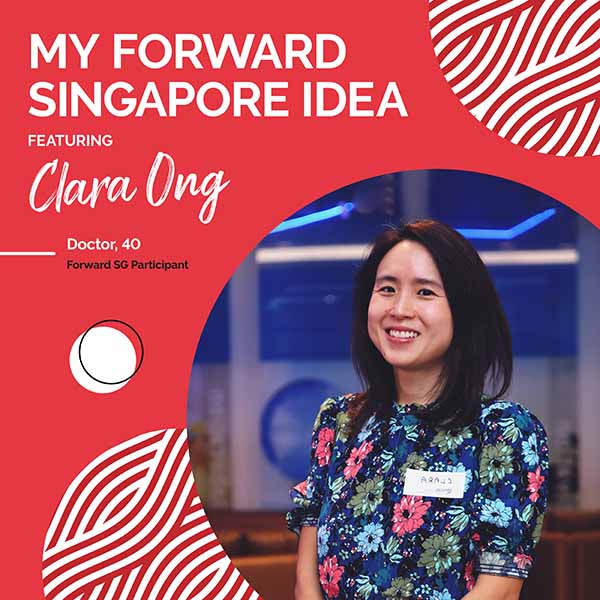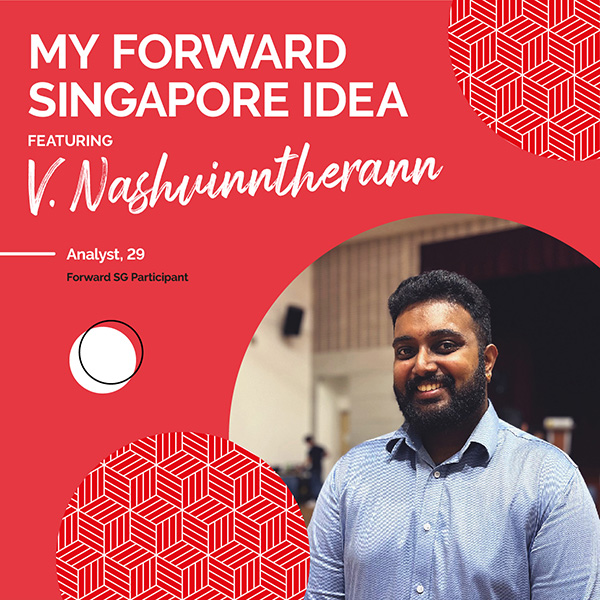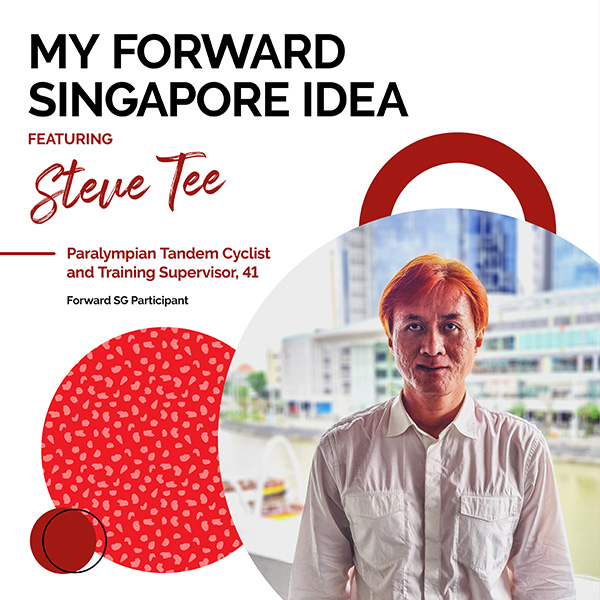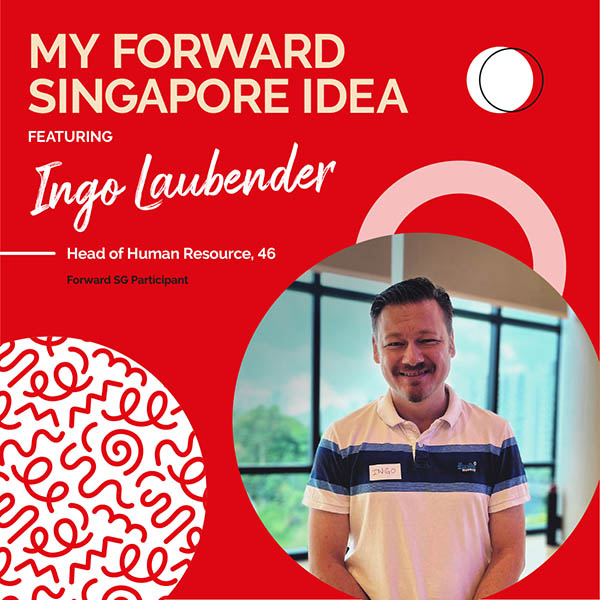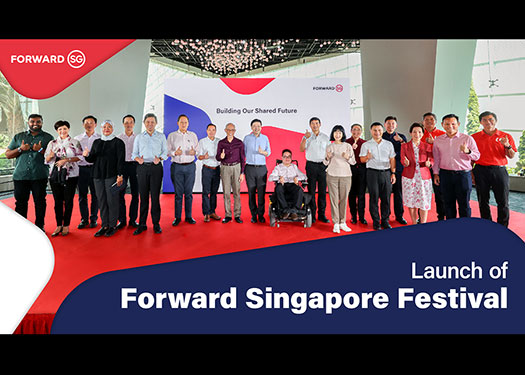 Watch some highlights from the launch of the Forward Singapore Festival with DPM Lawrence Wong.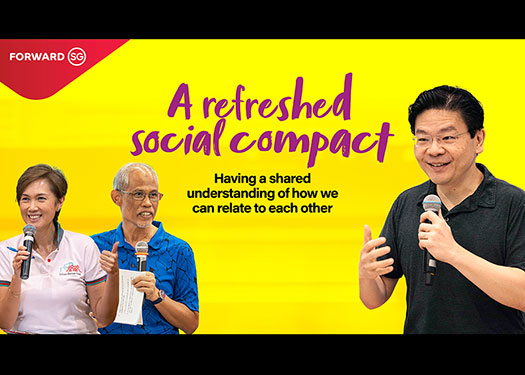 DPM Lawrence Wong, Min Masagos Zulkifli and Min Josephine Teo interacted with Singaporeans at the heartland engagements.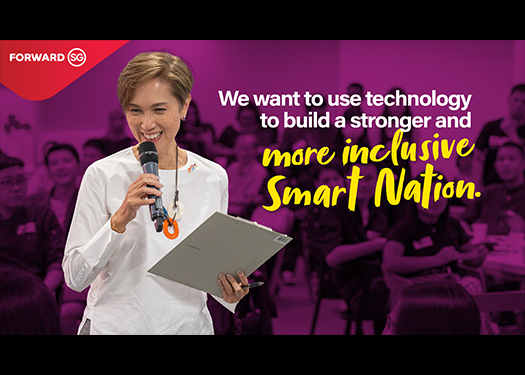 Minister Josephine Teo affirmed the need to actively bridge digital divides as Singapore digitalises.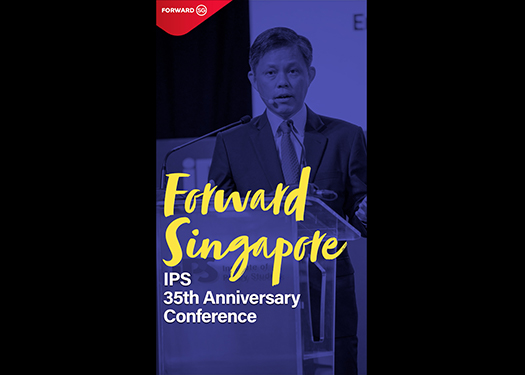 To stay competitive, Singapore needs to evolve with global changes. Watch to learn more.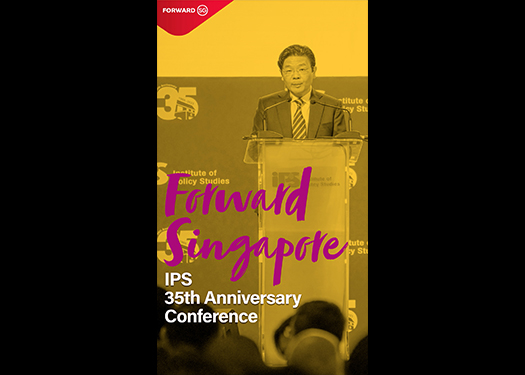 DPM Lawrence Wong shared three key areas of our refreshed social compact at the IPS 35th Anniversary Conference.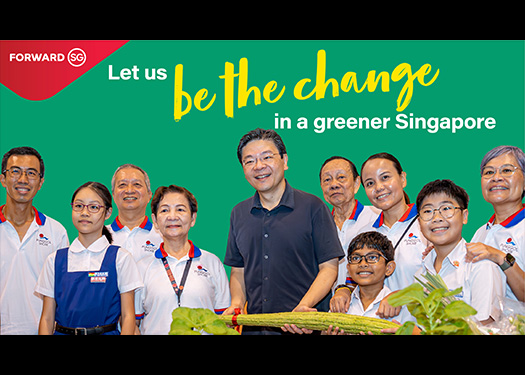 DPM Lawrence Wong and Minister Grace Fu interacted with various community partners at the launch of Go Green SG.
Minister Edwin Tong joined over 90 youths to discuss their role in shaping Singapore's future on issues they care about.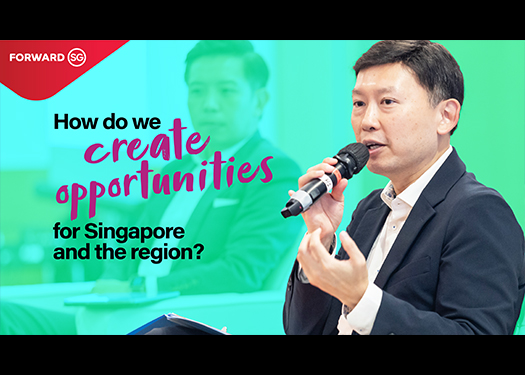 How do we create opportunities for Singapore and the region? Watch to find out more.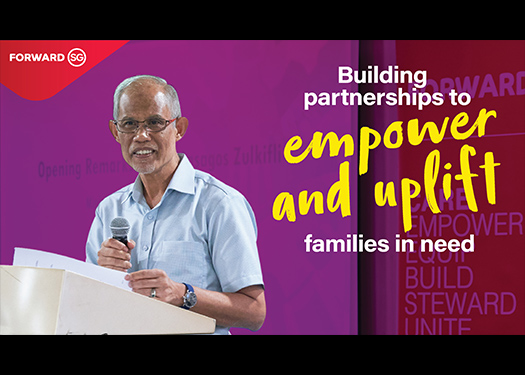 Minister Masagos Zulkifli interacted with various community partners at the SG Cares Community Network session.
Minister Masagos Zulkifli interacted with various corporate representatives at the engagement session. Watch for more.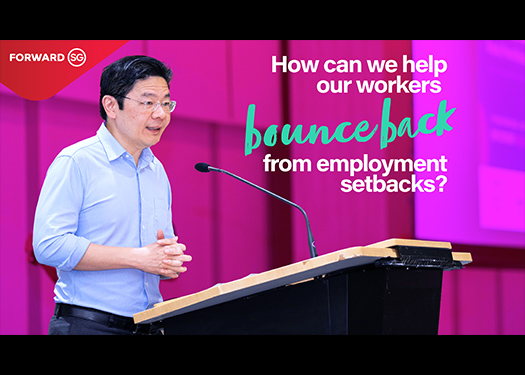 How can we strengthen and build employment resilience in tough times? Watch for more.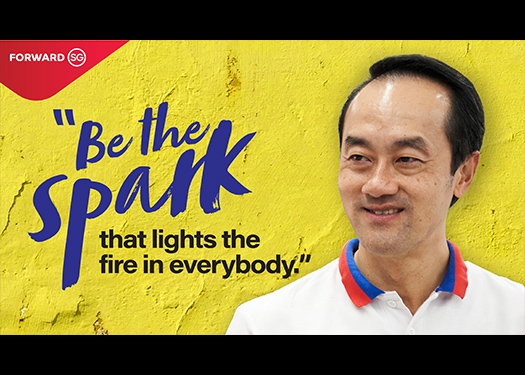 What are the aspirations, challenges and solutions for a greener Singapore? Watch to find out more.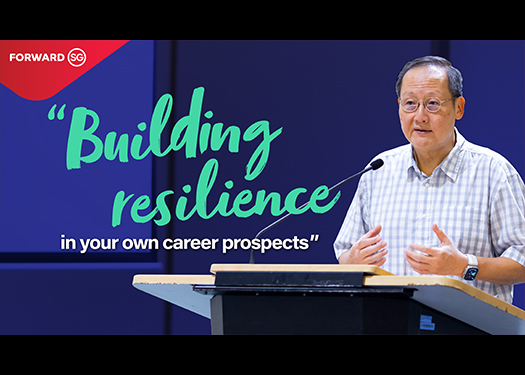 Minister Tan See Leng engaged some 60 participants at the Citizens' Panel on Employment Resilience. Watch for more.
Participants from the Singapore Scouts Association discussing possible environmental sustainability initiatives.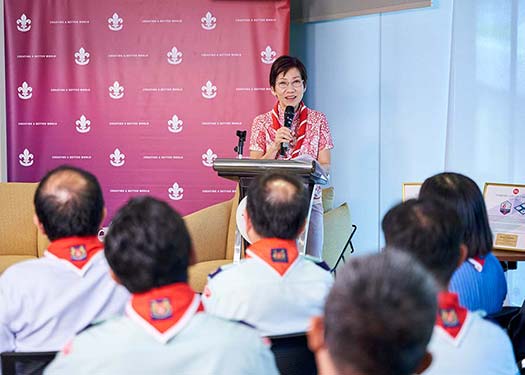 Minister Grace Fu speaking to members of the Singapore Scouts Association at their Diamond Jubilee Launch on 14 Jan.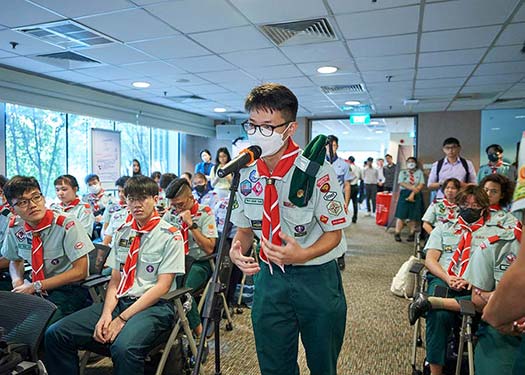 Scouts took turns to ask questions on environmental sustainability during the dialogue with Minister Grace Fu.
Min Chan Chun Sing delivering his closing remarks at the Equip pillar engagement on education and lifelong learning.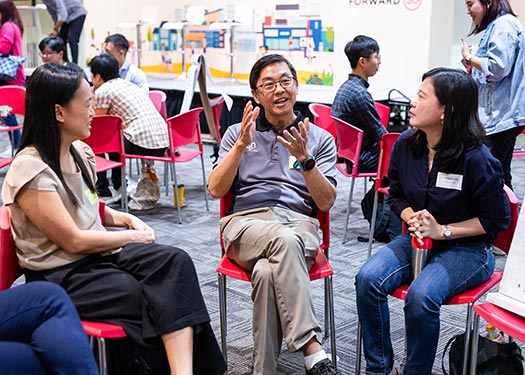 Participants exchanged views on their aspirations for education and lifelong learning at the Equip pillar engagement.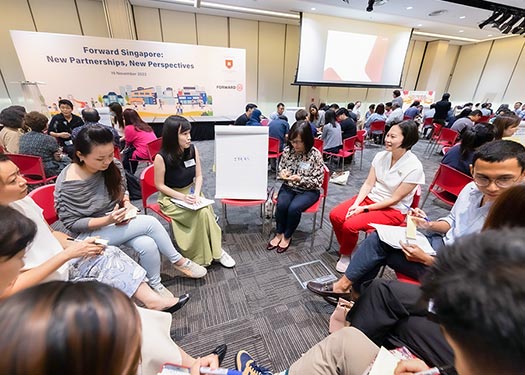 Minister of State Gan Siow Huang speaking with participants during a small group discussion.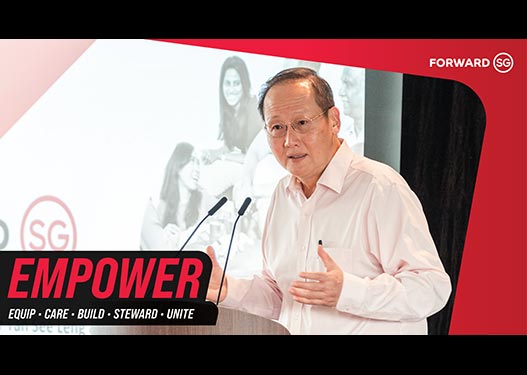 How should the Singapore economy and jobs available reflect our shared values and beliefs? Find out here.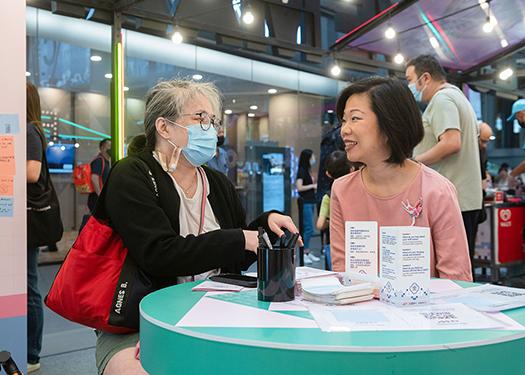 Senior Minister of State Sim Ann exchanging views with a visitor at MND's housing roadshow.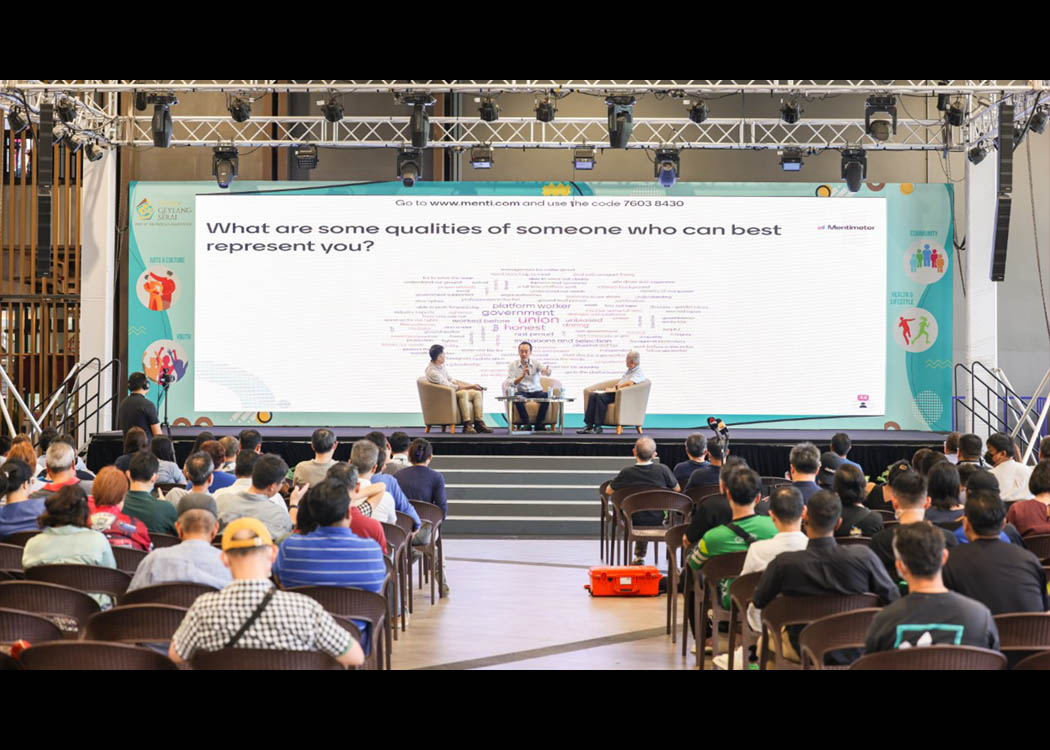 Watch highlights of Dialogue on Strengthening Protections for Platform Workers on 11 Oct involving SMS Koh Poh Koon.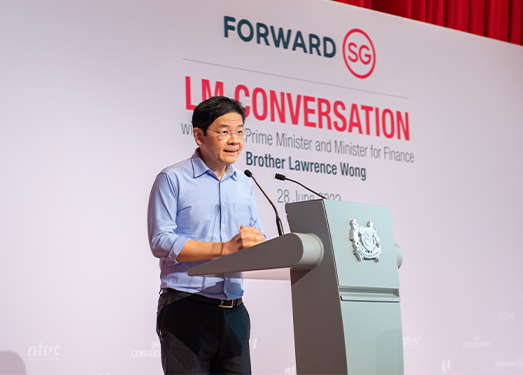 DPM Lawrence Wong giving his opening speech on Forward Singapore at NTUC's Labour Movement Conversation.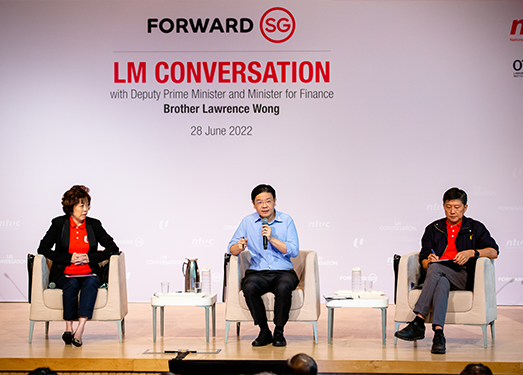 Fireside Chat between DPM Lawrence Wong, NTUC President Mary Liew, NTUC Sec-Gen Ng Chee Meng and event attendees.
Strengthening our social compact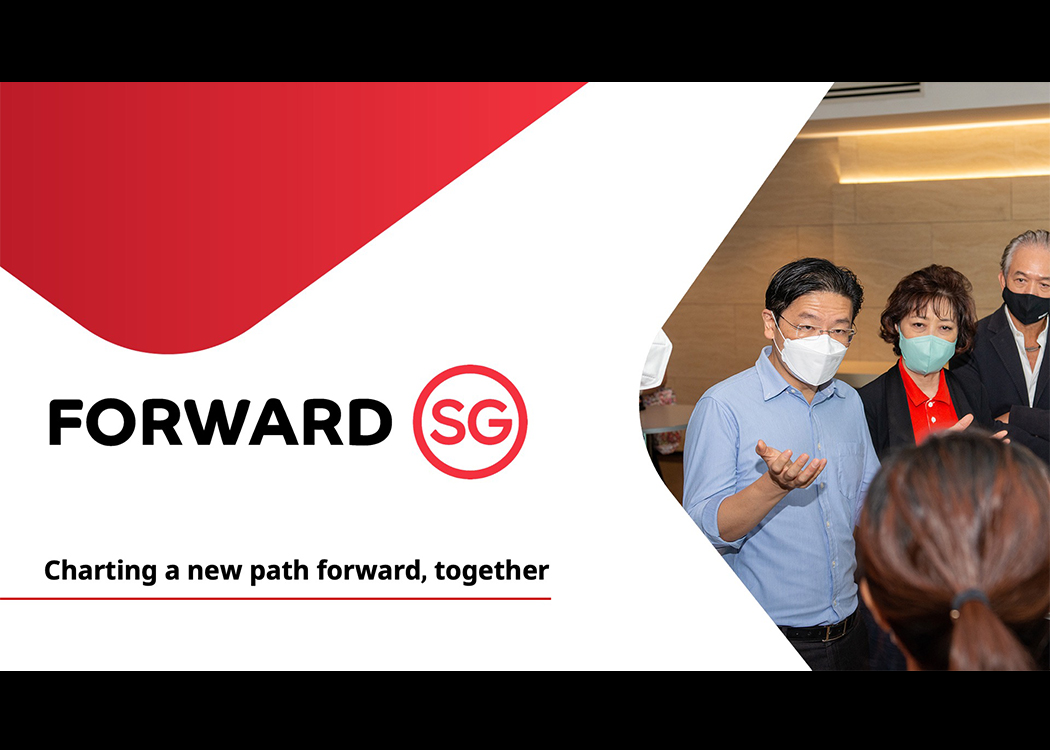 Charting a new path forward, together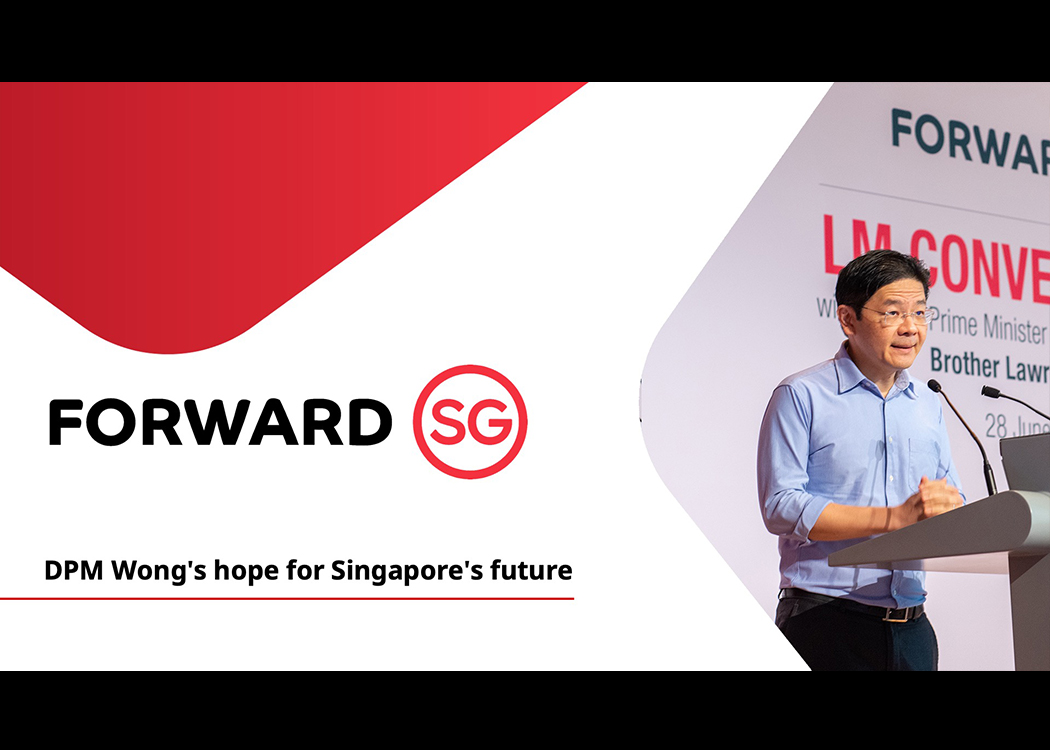 DPM Wong's hope for Singapore's future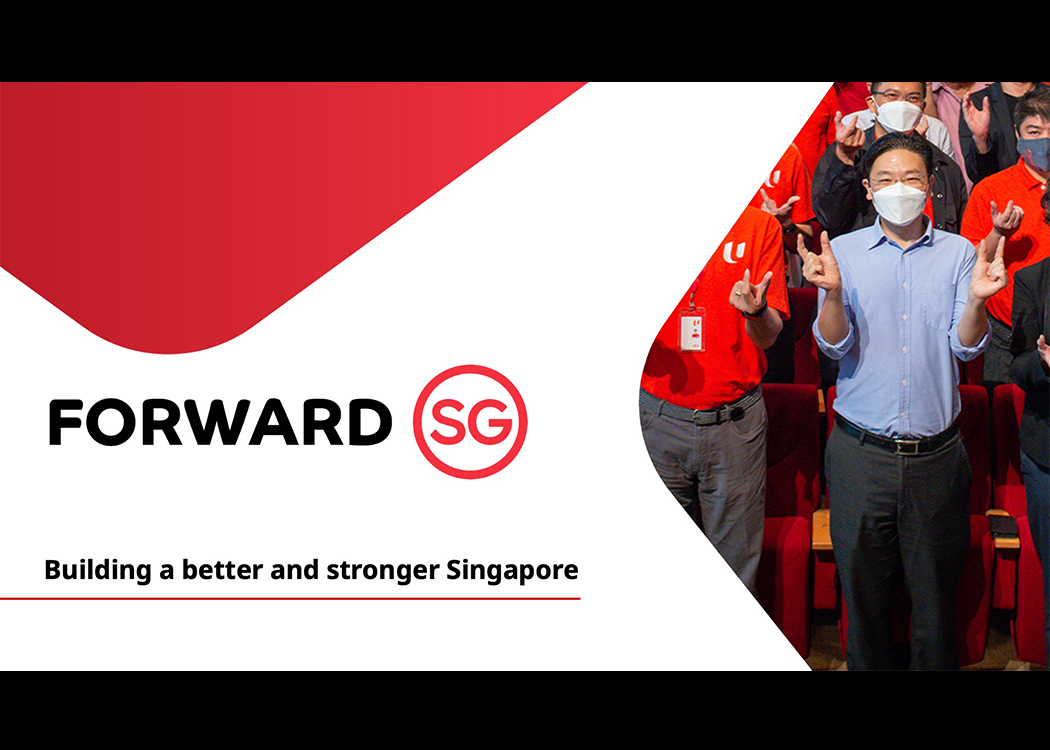 Building a better and stronger Singapore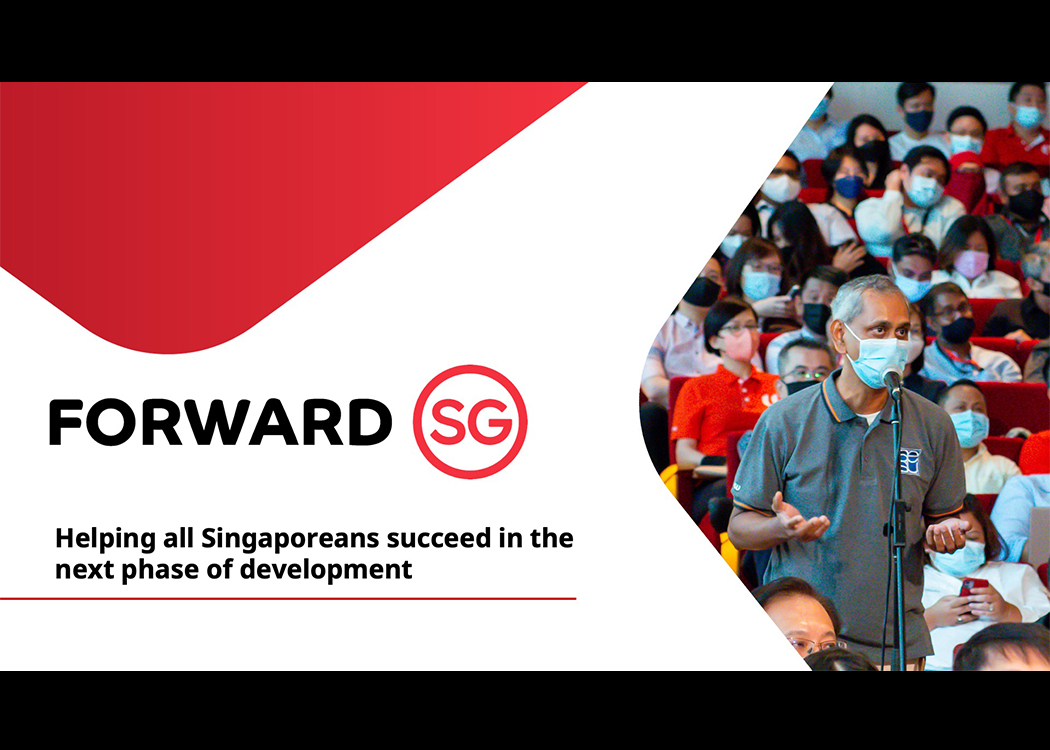 Helping all Singaporeans succeed in the next phase of development