On our children's education
A good start is not about academic preparation. Rather, it is about imbuing the right values, and a love for learning in our children. The hope is for our next generation to be excited, and not apprehensive, about the lifetime of learning ahead. Our approach to education must evolve to equip our students to navigate a world that will be very different in 20 to 30 years. Parents need to work hand-in-hand with the Government to do more in the following areas: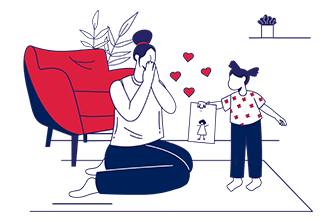 Every child given a good start
The Government has increased its investments in preschool education considerably in the last decade. We will press on with our plans to provide 80% of our children with places in a government-supported preschool offered by Anchor Operators and Partner Operators, as well as MOE Kindergartens, by around 2025. These government-supported centres will uphold high standards and keep their fees affordable. We are also doing more to uplift the preschool profession, to attract, develop and retain good teachers in these centres.
We will make preschool education more affordable and accessible to children from lower-income families. Preschool operators will also be better resourced to support these children. We ask that parents continue to do their best to create a safe and conducive home environment, nurture their children's development, and keep their children enrolled and regularly attending preschool.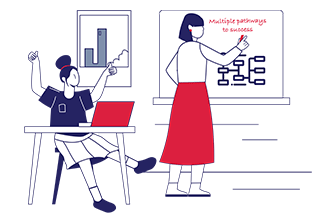 More diverse pathways to develop every student to their full potential
The Government will introduce more customisation in our education system, to better support every student in fulfilling their diverse potential:
We will abolish streaming and move to Full Subject-Based Banding to cater to the diverse learning needs, interests and abilities of our students in different subjects, instead of their overall academic abilities. From 2024, there will no longer be 'Normal' and 'Express' streams.
We are exploring how adaptive learning technologies, Artificial Intelligence and deep analytics technologies can enable us to further tailor curricula to individual students' needs, to thereby offering more customisation in teaching and learning.
We are also broadening the definition of merit. For example, the Direct School Admission (DSA) promotes holistic education and provides students with opportunities to demonstrate a wider range of talents when seeking admission to secondary schools. We envisage more to go through the DSA avenue as we give more emphasis to holistic education. In particular, we will continue strengthening support for students from more disadvantaged backgrounds in the DSA process.
The Government has reduced the frequency of school exams across all levels, to free up time and space for our children to grow. We have also broadened aptitude-based admissions to autonomous universities, so that other factors beyond grades, such as interest and aptitude, can be taken into account.
Parents have an important role to play as well: they can avoid placing undue stress on our children to chase every last mark, or pursue only narrow academic results. Instead, let us celebrate our children's unique strengths and interests, and support them on their chosen pathways.
We are deepening support for students with Special Educational Needs, in both mainstream and Special Education schools, as well as and in our Institutes of Higher Learning. We have been providing more resourcing and staff training in our mainstream schools and Institutes of Higher Learning, and will also strengthen the professional development of educators in Special Education schools. Read more about how we can better support persons with disabilities and their families in Chapters 4 and Chapter 6.
On other kinds of support
We will do more to support parents as they nurture and care for their children, while fulfilling their career and personal aspirations.

Over the years, the Government has introduced and strengthened measures to support parents and parents-to-be. Singaporeans planning to get married and start a family can be assured that they will be supported across multiple needs. These range from managing child-raising costs, to maintaining work-life balance, and accessing housing, healthcare, and preschool and formal education.
We will provide stronger caregiving support for parents in the early stages of their child's life. We will support parents' aspirations to be more involved in caring for their infants, and to have more equal sharing of parental responsibilities.
We now have 16 weeks of paid maternity leave and two weeks of paid paternity leave — 18 weeks altogether. Fathers can also use up to four weeks of shared parental leave, which are drawn from maternity leave, while both parents can make use of unpaid infant care leave if they require additional time-off.
The Government recently extended paid paternity leave by an additional two weeks on a voluntary basis, and doubled unpaid infant care leave, which will take effect from 1 January 2024. We aim to make the additional two weeks of paid paternity leave mandatory as soon as possible.
For parents who may not have other care arrangements and wish to rely on centre-based infant care, we will continue to ramp up places. We plan to increase centre-based infant care places by about 70%, which translates to having 9,000 more places by 2030.
We will also work with service providers to introduce affordable, safe and reliable childminding services as an additional infant care option for families. While these services exist today, they can be costly for some parents and are not widely available. We will explore how childminding services can become an alternative option to support the infant caregiving needs of parents.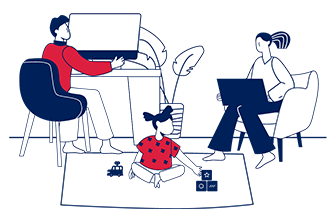 To alleviate the stresses faced by our families, we will do more to improve their well-being. We will work with stakeholders to support Singaporeans in achieving mental well-being and work-life harmony so they can build strong and resilient families.
We will support Singaporeans in achieving better work-life harmony by making workplaces more family-friendly. This will help all our families, beyond parents and parents-to-be, to better balance their work responsibilities and family commitments. Flexible work arrangements are one important way to achieve more family-friendly workplaces.
Doing our part as one united people
We also encourage you to consider your roles and responsibilities towards your community and fellow Singaporeans. Head to I am interested in giving back as an individual for more details.
Read Forward SG Report
Read Forward SG Summary Booklet
In English, Mandarin, Malay and Tamil
Ideas and pledges for our shared future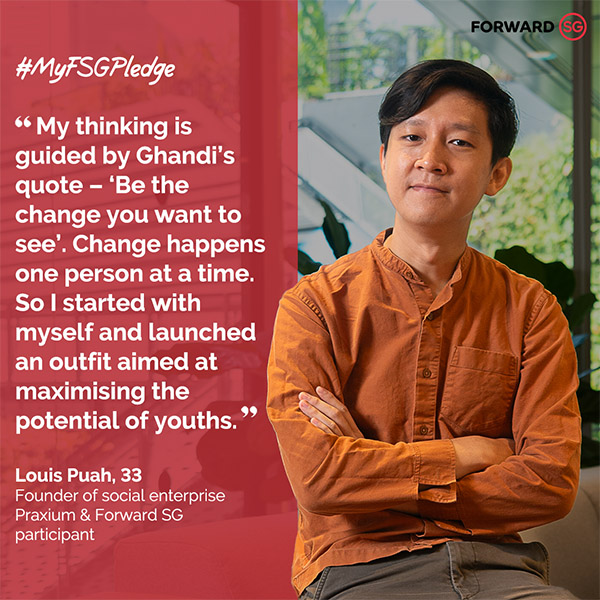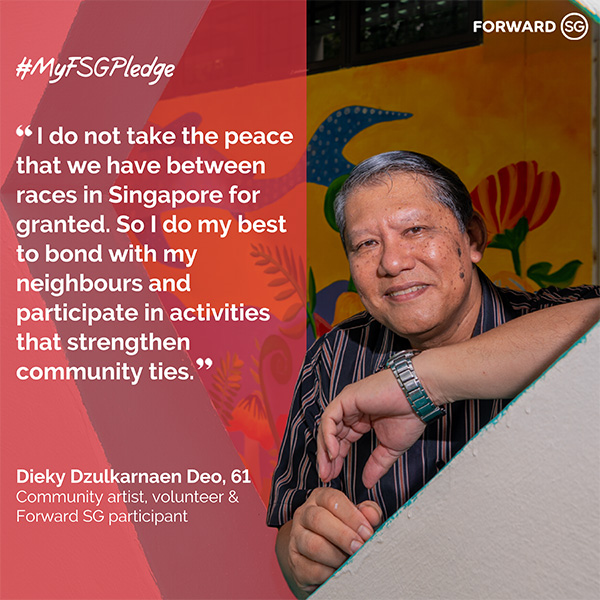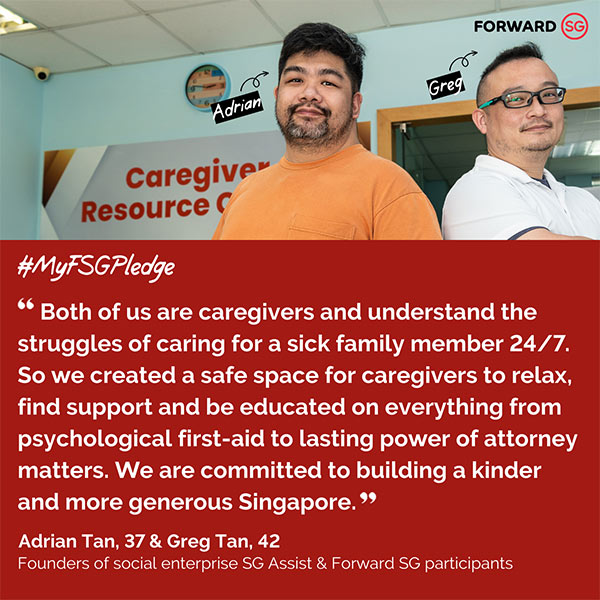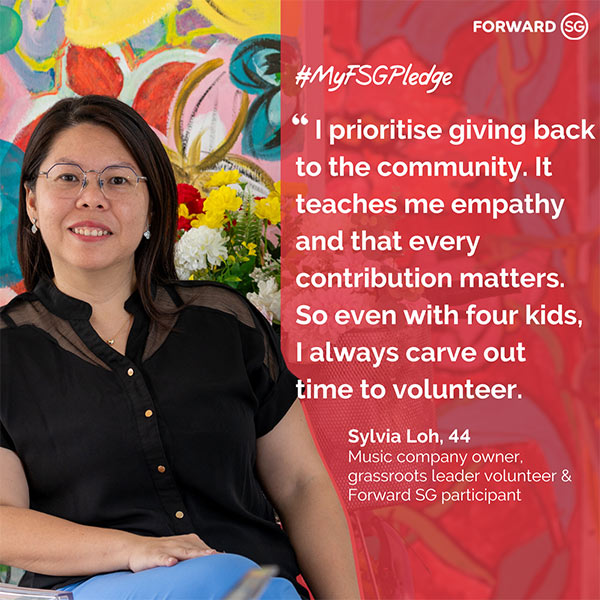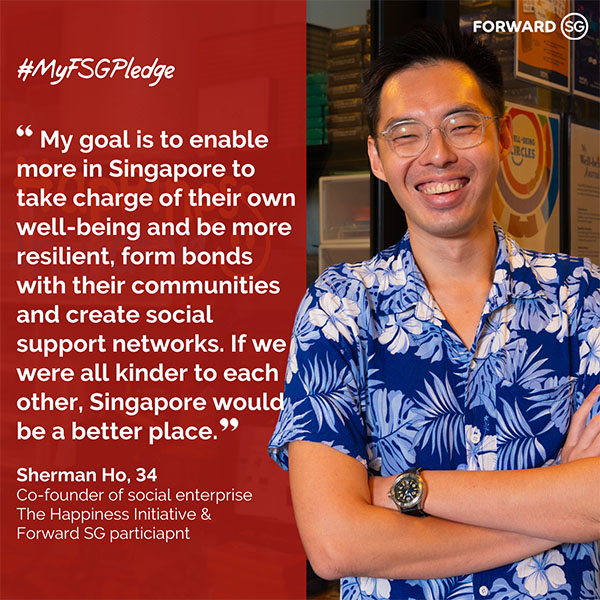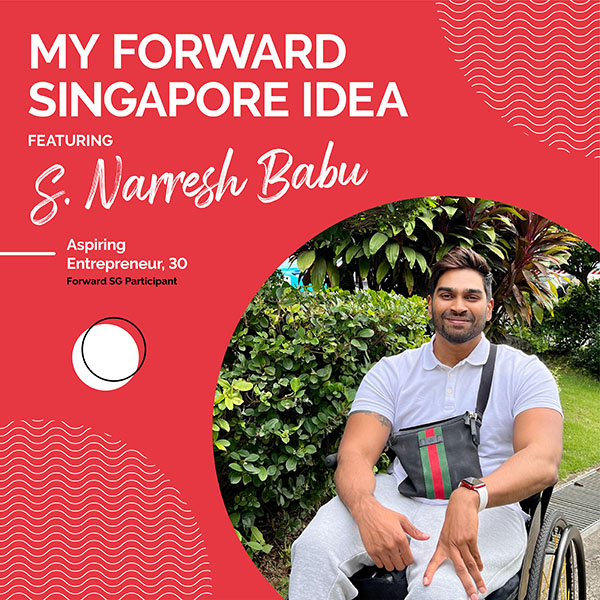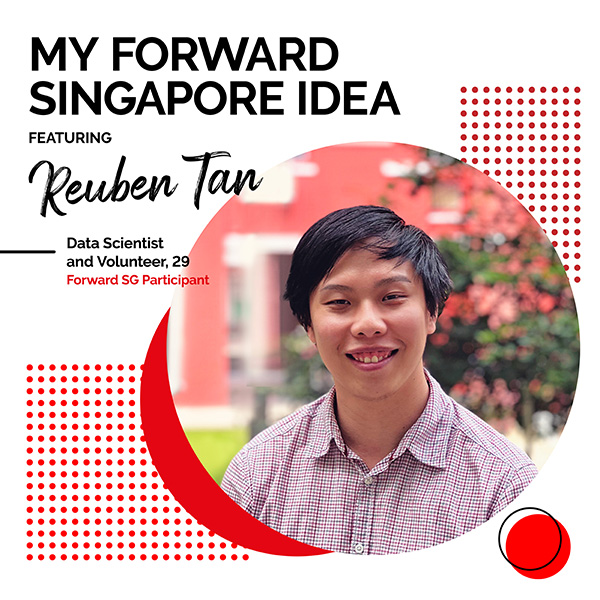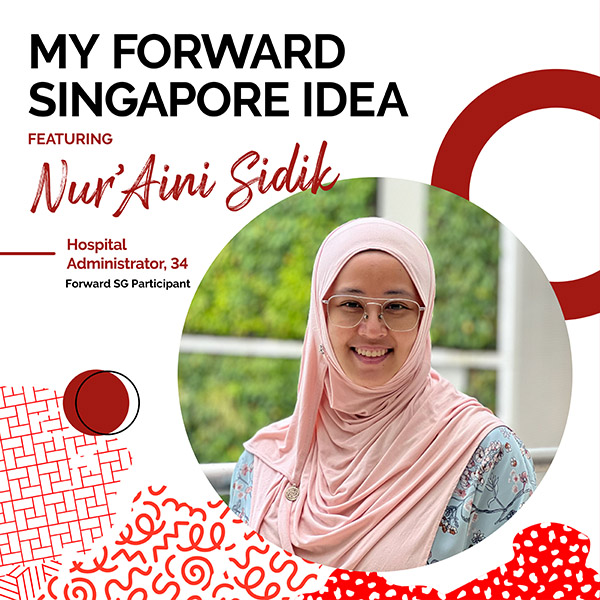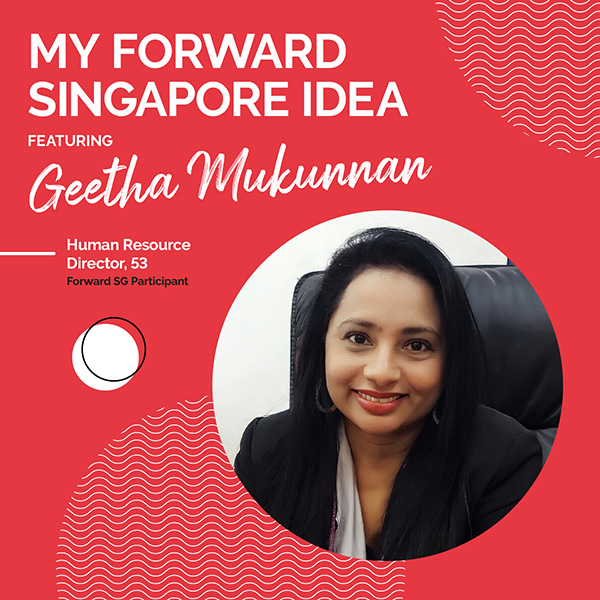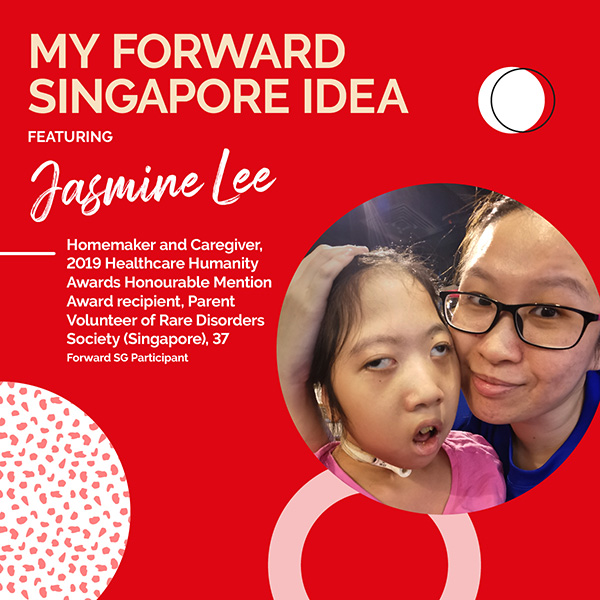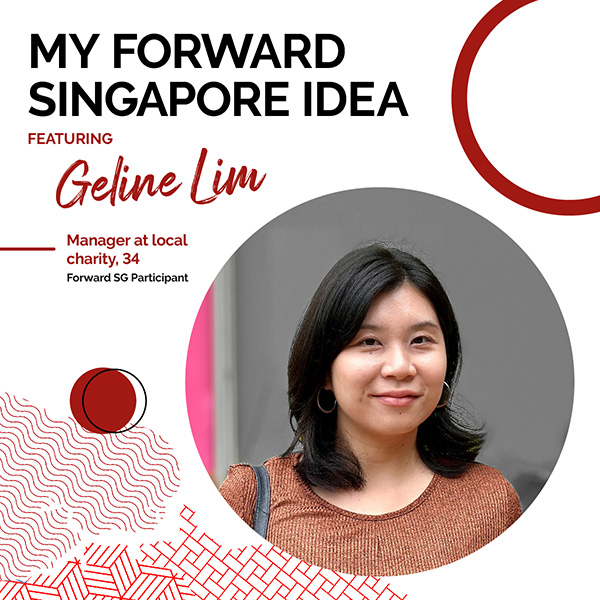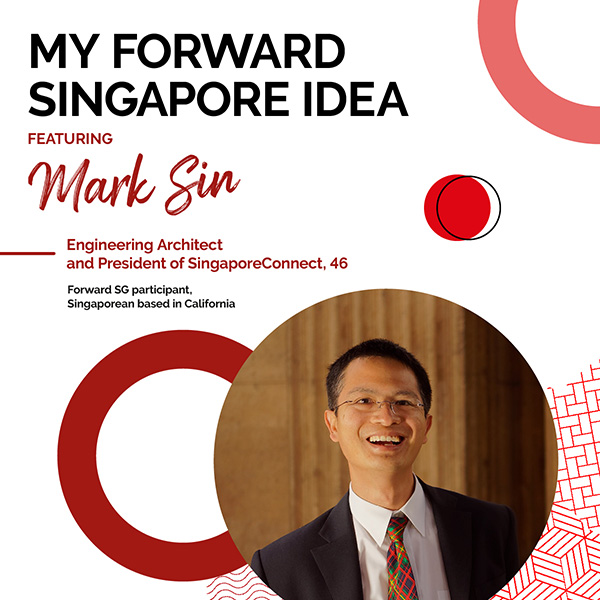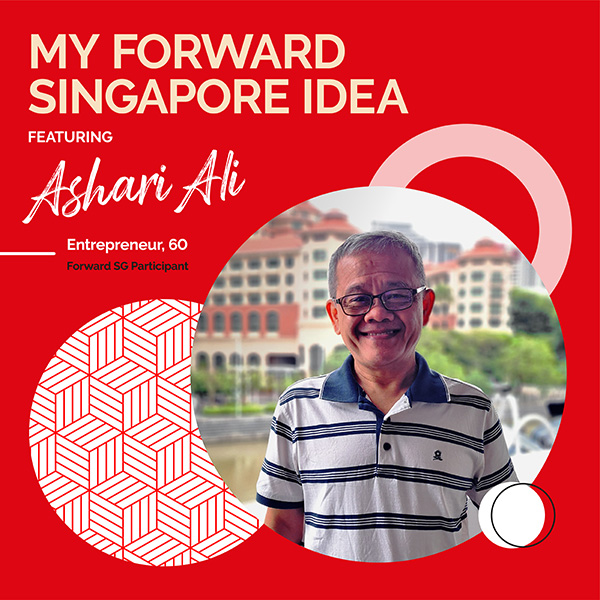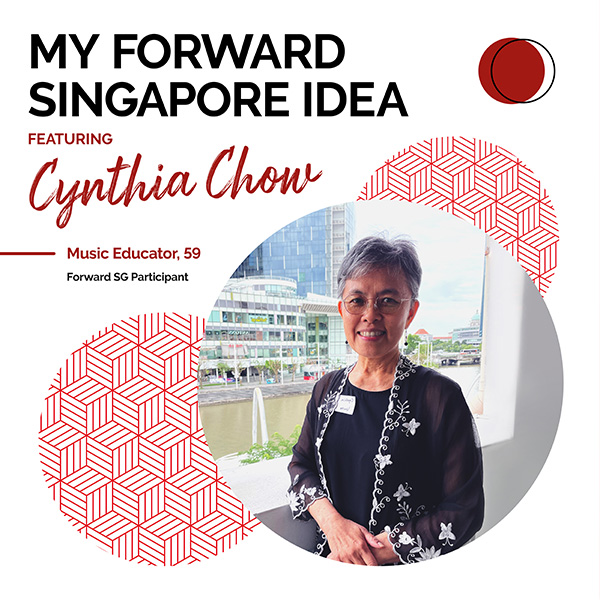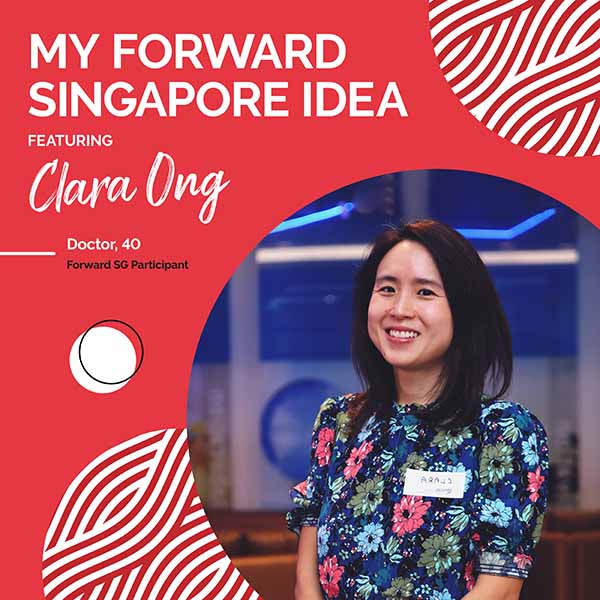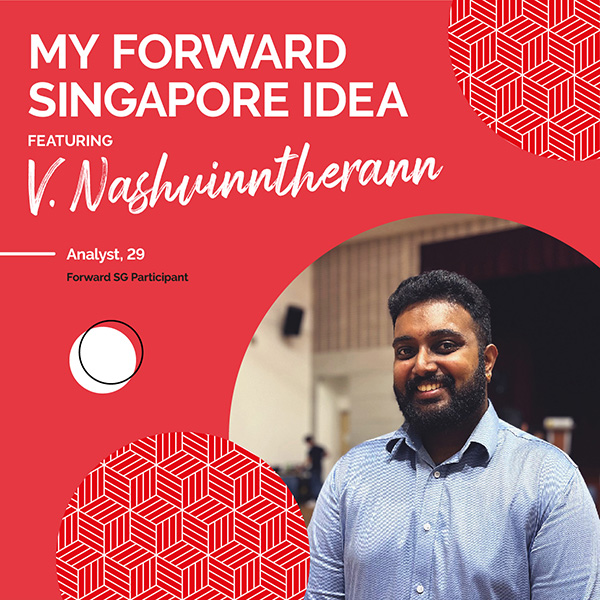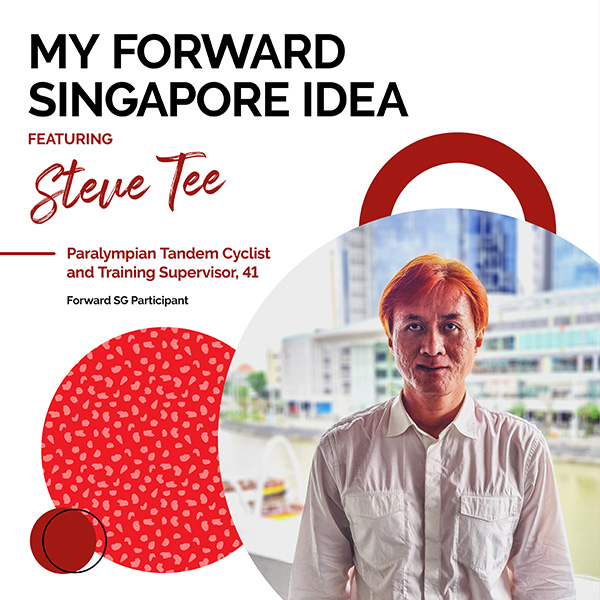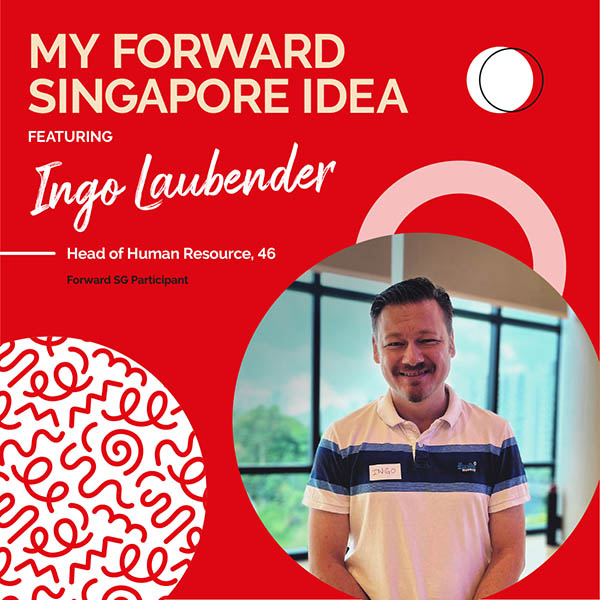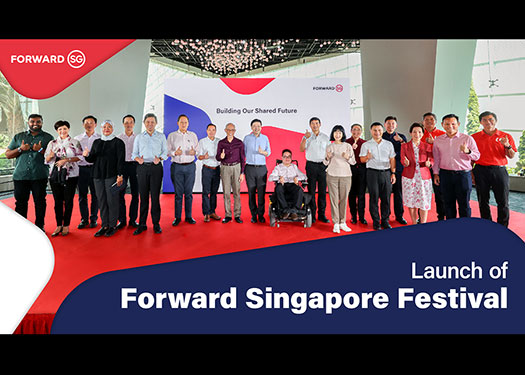 Watch some highlights from the launch of the Forward Singapore Festival with DPM Lawrence Wong.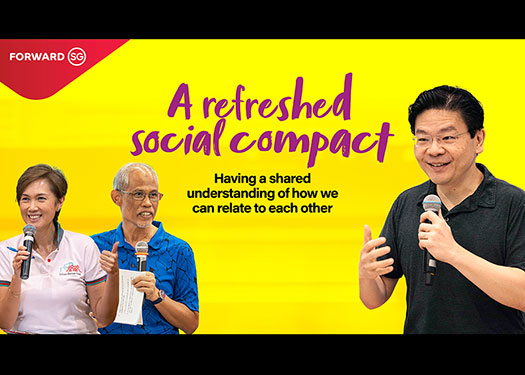 DPM Lawrence Wong, Min Masagos Zulkifli and Min Josephine Teo interacted with Singaporeans at the heartland engagements.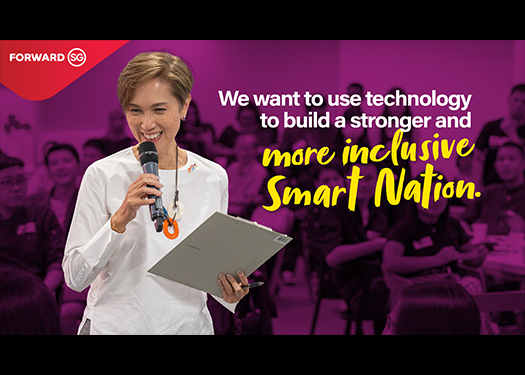 Minister Josephine Teo affirmed the need to actively bridge digital divides as Singapore digitalises.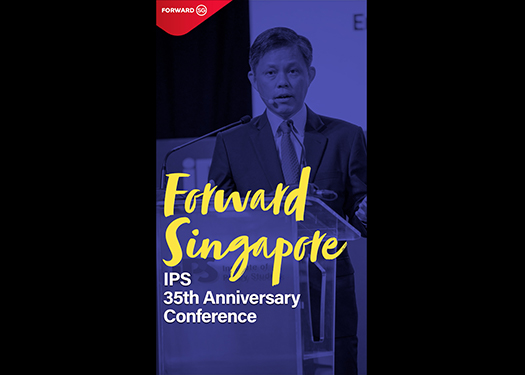 To stay competitive, Singapore needs to evolve with global changes. Watch to learn more.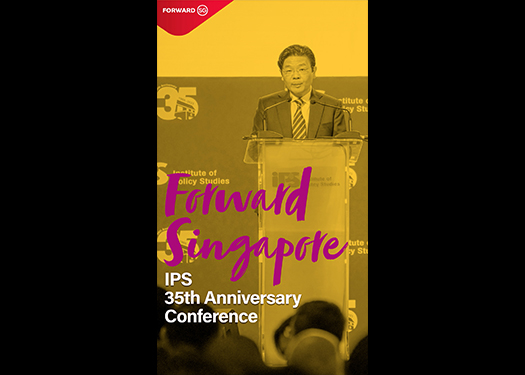 DPM Lawrence Wong shared three key areas of our refreshed social compact at the IPS 35th Anniversary Conference.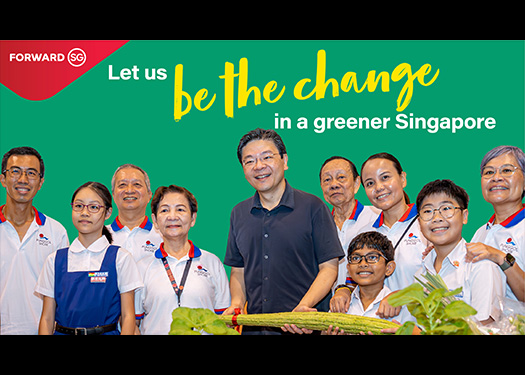 DPM Lawrence Wong and Minister Grace Fu interacted with various community partners at the launch of Go Green SG.
Minister Edwin Tong joined over 90 youths to discuss their role in shaping Singapore's future on issues they care about.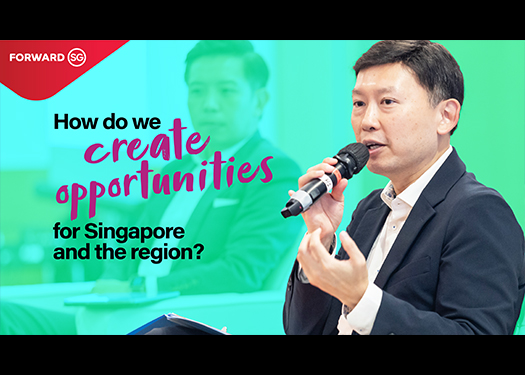 How do we create opportunities for Singapore and the region? Watch to find out more.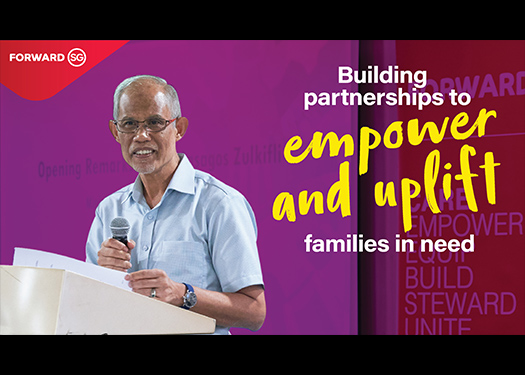 Minister Masagos Zulkifli interacted with various community partners at the SG Cares Community Network session.
Minister Masagos Zulkifli interacted with various corporate representatives at the engagement session. Watch for more.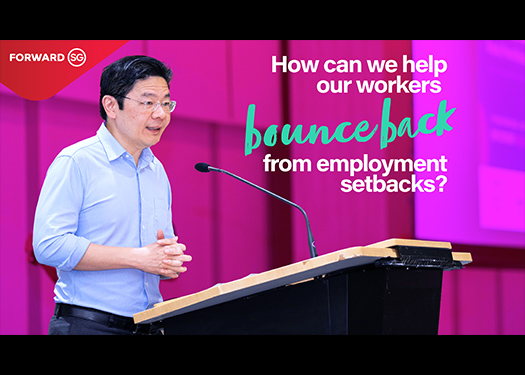 How can we strengthen and build employment resilience in tough times? Watch for more.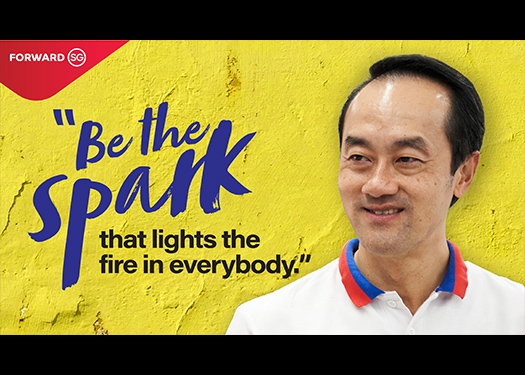 What are the aspirations, challenges and solutions for a greener Singapore? Watch to find out more.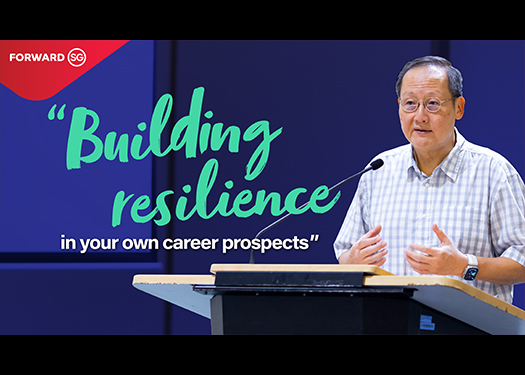 Minister Tan See Leng engaged some 60 participants at the Citizens' Panel on Employment Resilience. Watch for more.
Participants from the Singapore Scouts Association discussing possible environmental sustainability initiatives.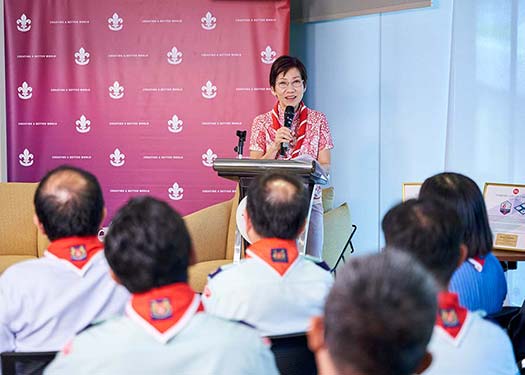 Minister Grace Fu speaking to members of the Singapore Scouts Association at their Diamond Jubilee Launch on 14 Jan.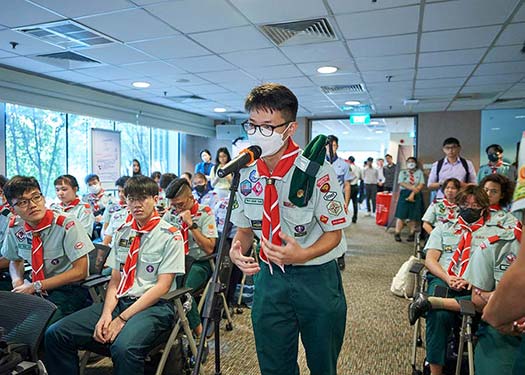 Scouts took turns to ask questions on environmental sustainability during the dialogue with Minister Grace Fu.
Min Chan Chun Sing delivering his closing remarks at the Equip pillar engagement on education and lifelong learning.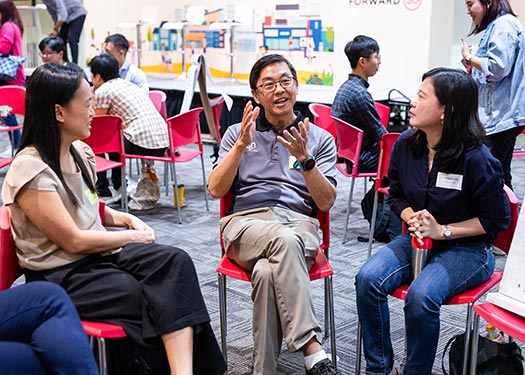 Participants exchanged views on their aspirations for education and lifelong learning at the Equip pillar engagement.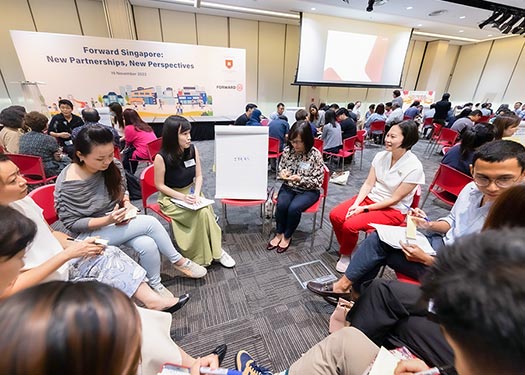 Minister of State Gan Siow Huang speaking with participants during a small group discussion.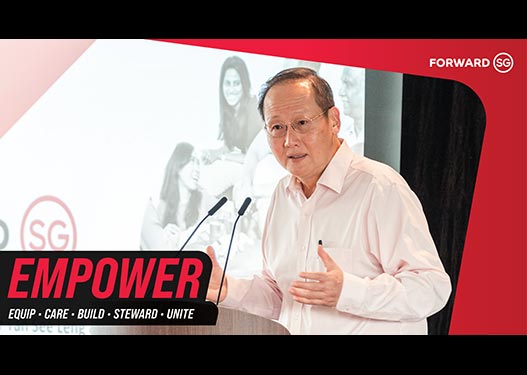 How should the Singapore economy and jobs available reflect our shared values and beliefs? Find out here.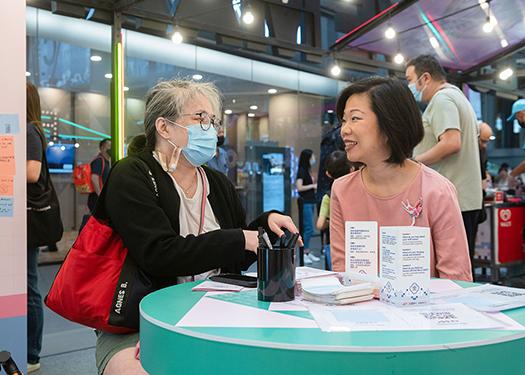 Senior Minister of State Sim Ann exchanging views with a visitor at MND's housing roadshow.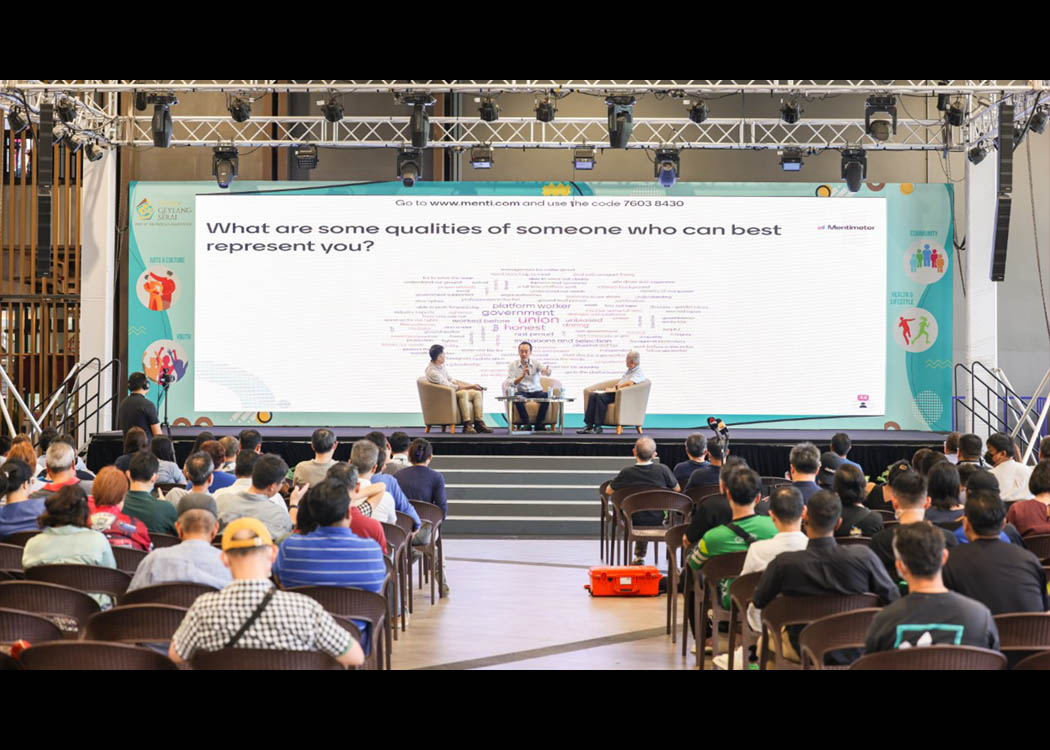 Watch highlights of Dialogue on Strengthening Protections for Platform Workers on 11 Oct involving SMS Koh Poh Koon.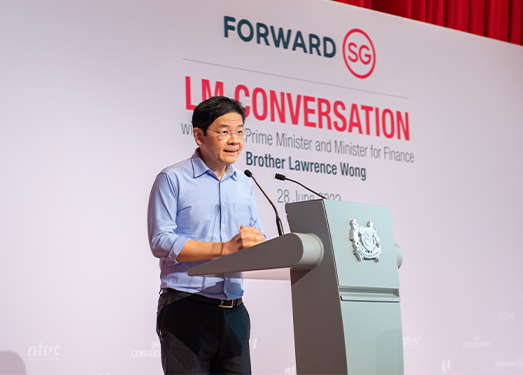 DPM Lawrence Wong giving his opening speech on Forward Singapore at NTUC's Labour Movement Conversation.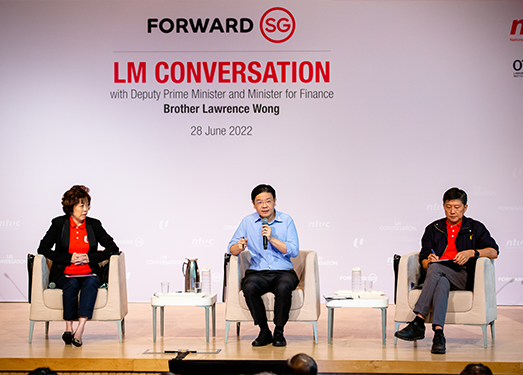 Fireside Chat between DPM Lawrence Wong, NTUC President Mary Liew, NTUC Sec-Gen Ng Chee Meng and event attendees.
Strengthening our social compact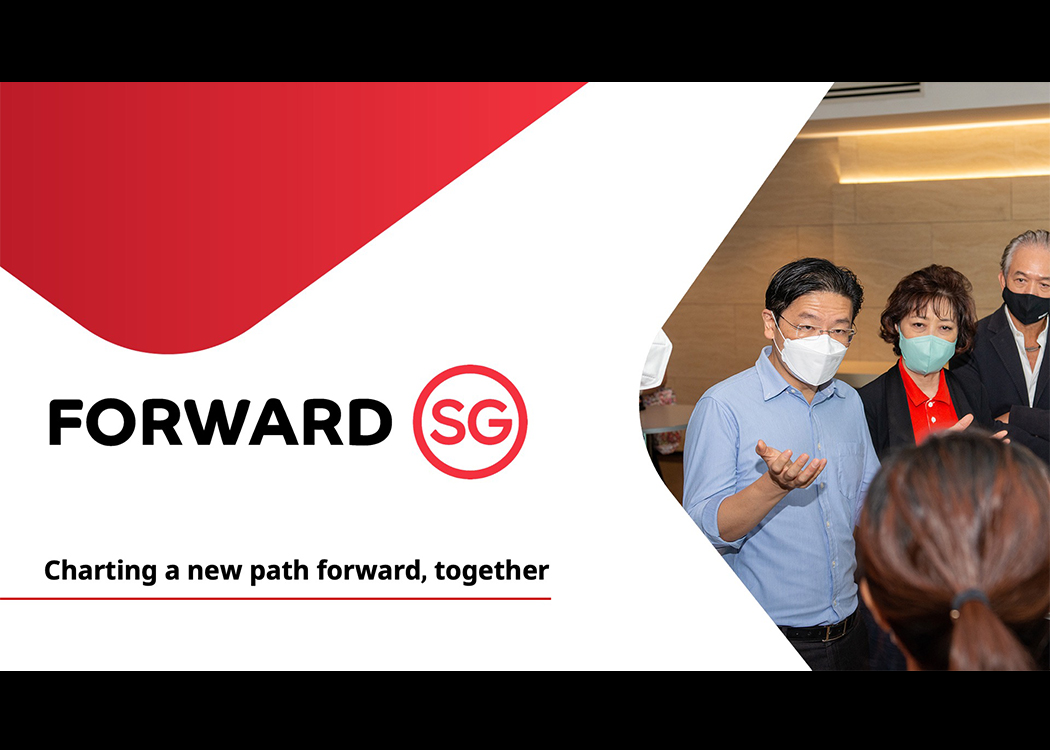 Charting a new path forward, together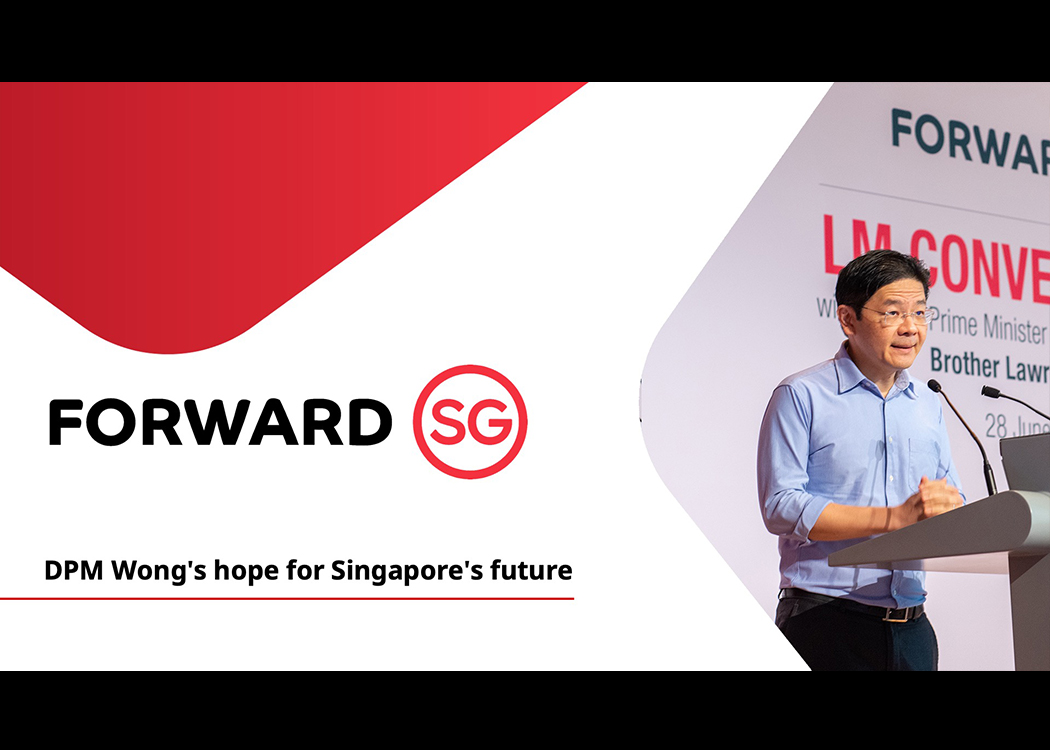 DPM Wong's hope for Singapore's future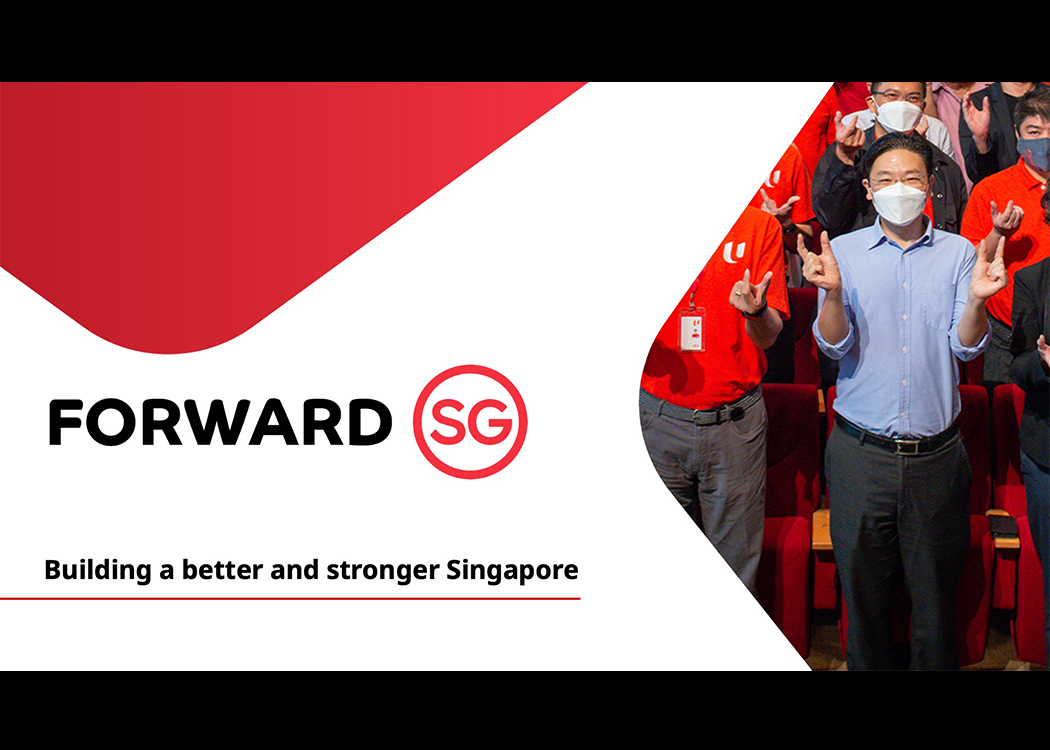 Building a better and stronger Singapore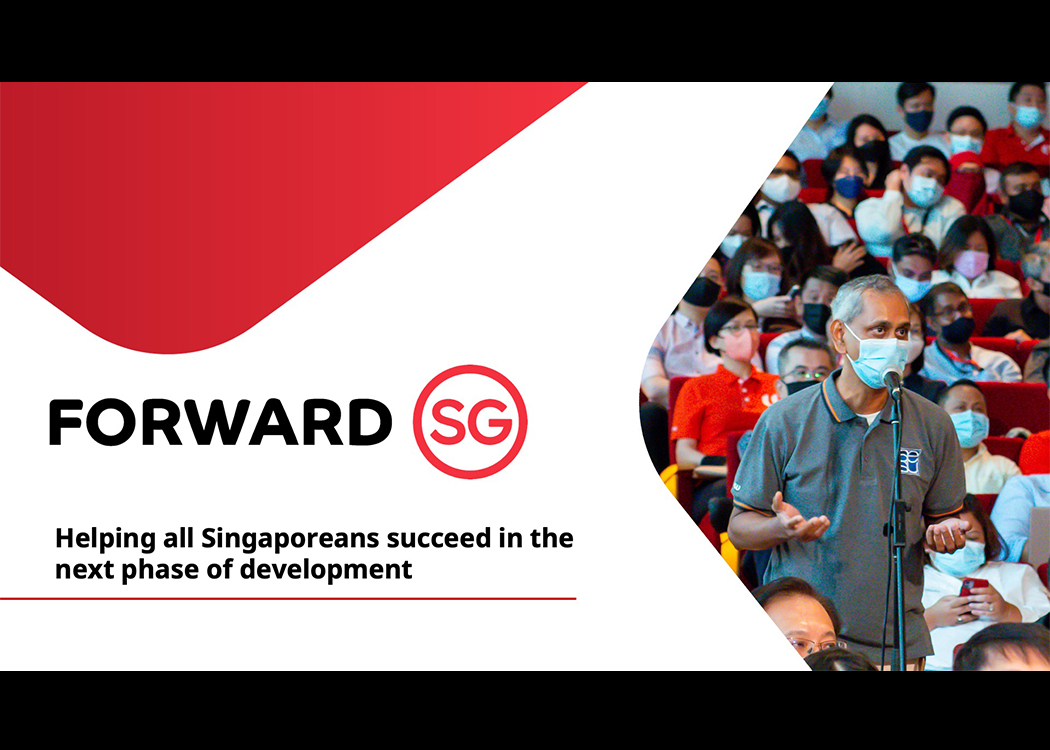 Helping all Singaporeans succeed in the next phase of development