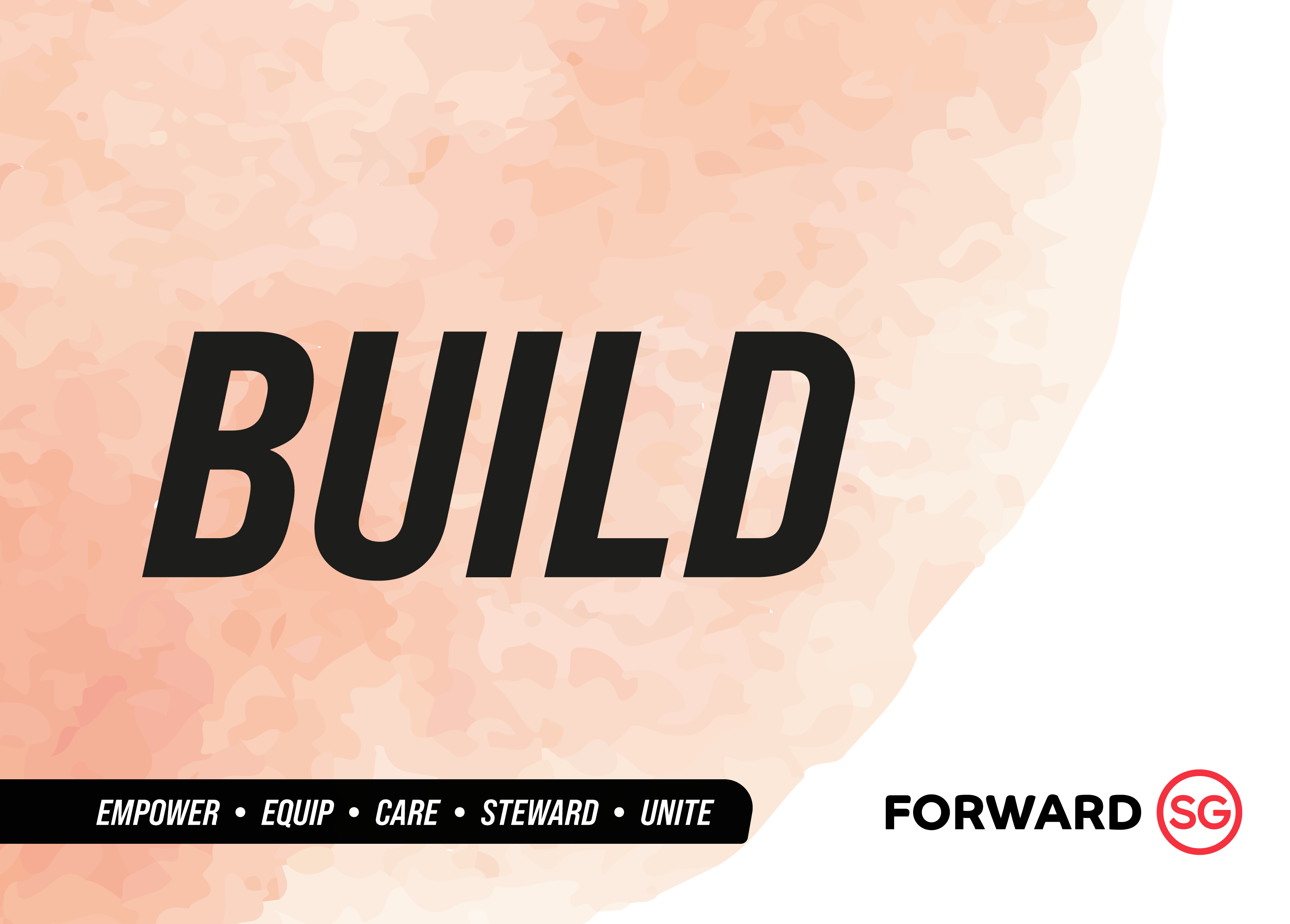 Home and Living Environment
To transform our living environment, and to build a more liveable home for all who stake their futures here.
Everyone can contribute to building the Singapore we want to live in, by sharing and using our limited resources carefully, so there will be enough for current and future generations. We aim to enhance and transform our living environment, and to build more inclusive and liveable homes for all.
The Build Pillar will explore how we, as a society, may:
• Give all Singaporeans more opportunities to lead enriching lives by planning for a greener and smarter living environment, and more live-work-play options closer to home
• Assure Singaporeans of access to affordable public transport and housing, with more support for seniors and vulnerable groups
• Establish more partnerships with local stakeholders to build more vibrant, inclusive and liveable environments
The choices we make today will shape our home tomorrow. We want to hear Singaporeans' views and aspirations, and what we are willing to contribute as a society, to build a liveable, endearing home for all.
Pillar leads: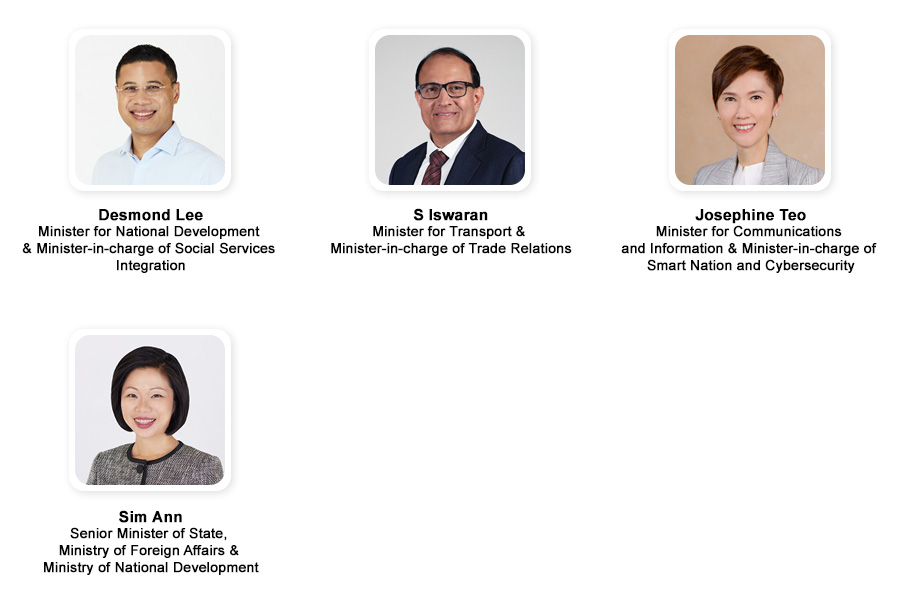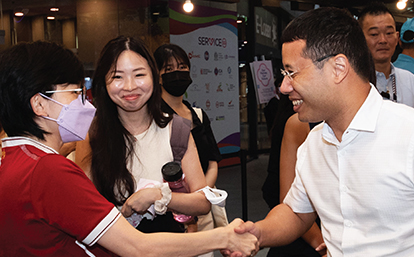 Forward Singapore: Refreshing the social compact on public housing to ensure affordable...
On 6 November 2022, Minister Desmond Lee visited the MND housing roadshow at Our Tampines Hub.
Closing Remarks by SMS Sim Ann at Community Advisory Panel on Neighbourhood Noise Closing Dialogue
Opening Remarks by Min Desmond Lee at MND-NYC Forward Singapore Engagement Session
Opening Remarks by Mr Desmond Lee, Minister for National Development at the National Youth Dialogue on 8 October 2022
Opening Address by Minister Desmond Lee at MND's Forward Singapore Engagement Session on Public Housing
Transcript of speech by Minister Desmond Lee at the LKYCIC 10th Anniversary Event
Transcript of speech by Second Minister Indranee Rajah at the PropNex Half-Yearly Convention 2022
Opening remarks by SMS Sim Ann at the focus group discussion on neighbourhood noise (13 Aug 2022)
Speech by Minister Desmond Lee at the Huttons Annual Congress 2022 on 5 Aug 2022
Speech by 2M Indranee Rajah at the Singapore Institute of Architects 59th Annual Dinner on 28 July 2022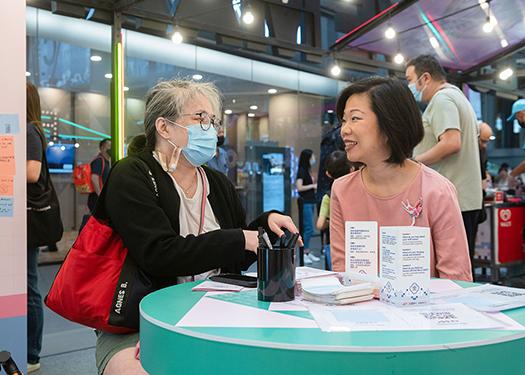 Senior Minister of State Sim Ann exchanging views with a visitor at MND's housing roadshow.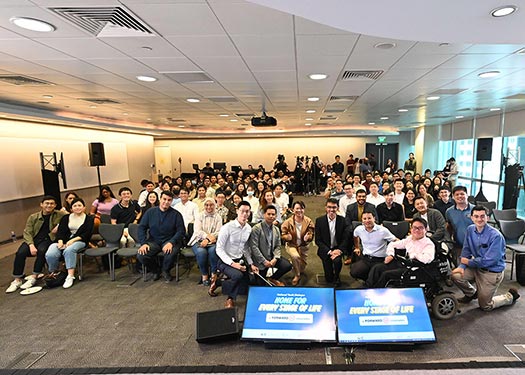 Min Desmond Lee and distinguished speakers discussed housing issues in Singapore with youths during a ForwardSG dialogue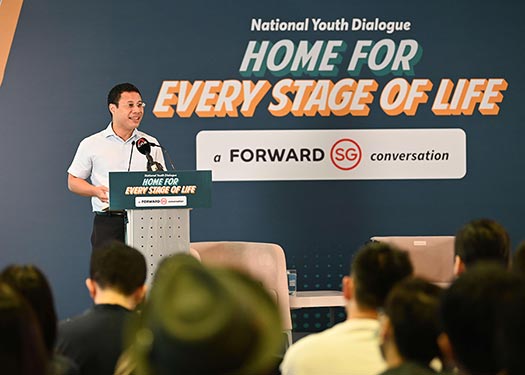 Minister Desmond Lee addressing participants of the National Youth Dialogue "Home for Every Stage of Life"