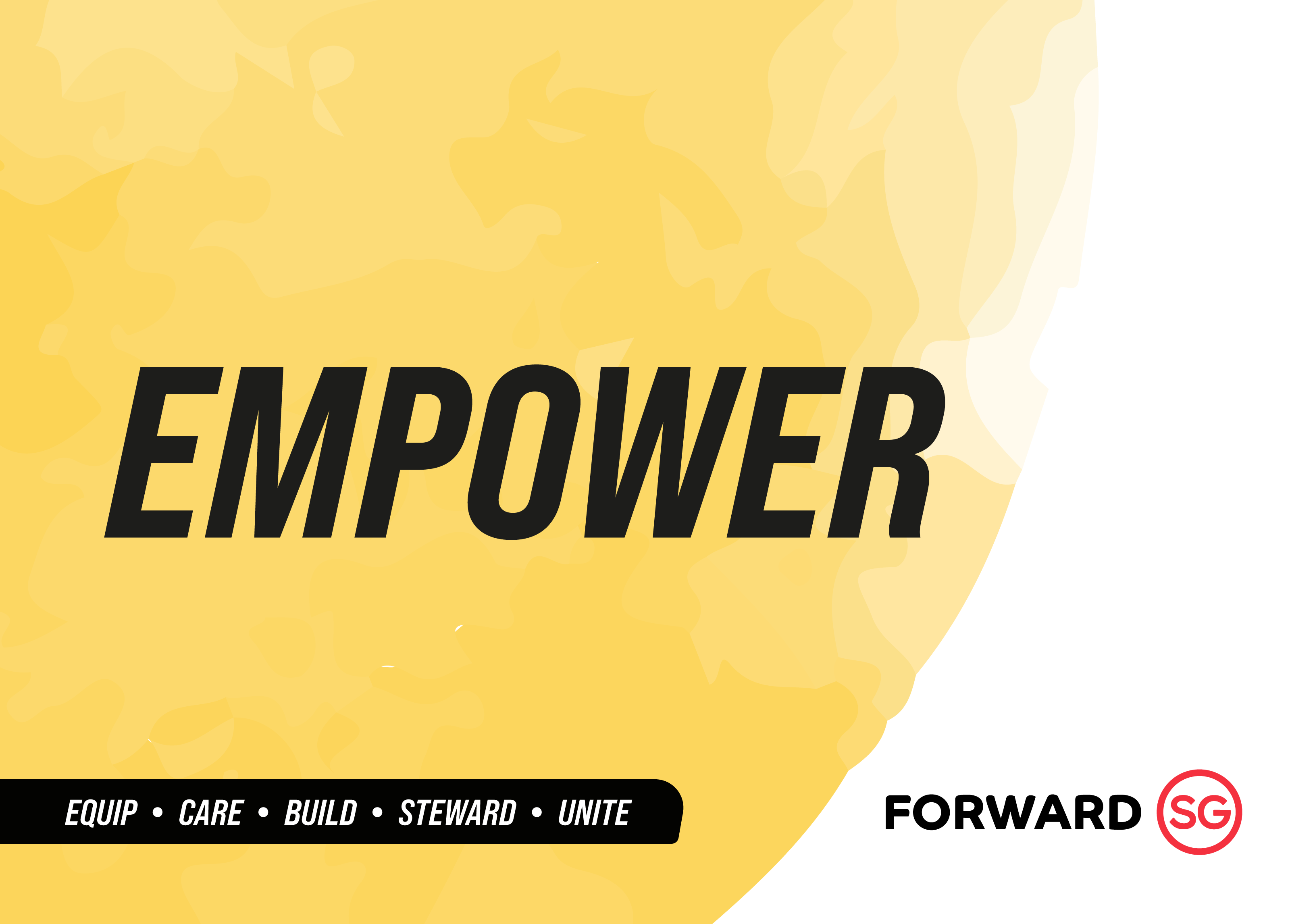 Economy and Jobs
To empower every Singaporean to have lifelong employability in a more competitive economy amidst an uncertain world.
The global economy is changing rapidly. Singapore's economy will also undergo fast-paced change, which creates both opportunities and anxiety for workers. With these fast-evolving operating models and technological advancements, we must be prepared to adapt in order to thrive. The Government will continue to build a strong and vibrant economy, so as to create good jobs for Singaporeans. Together we will create a society of opportunities, where we invest in all Singaporeans, not just at the beginning, but at every phase throughout their lives.
To deliver such opportunities and assurances, the Empower Pillar will explore how we, as a society, may:
• Strengthen our local businesses to create good jobs and opportunities for Singaporeans
• Groom local talents to seize leadership opportunities
• Support multiple pathways of career progress and give Singaporeans the ability to take charge of their career health
• Support our people to remain resilient and adaptable, and help them bounce back from setbacks
• Provide peace of mind in retirement for all, with greater support for the vulnerable
All of us have a part to play in shaping the economy and society we want to see: A society where every profession is valued, and every worker accorded dignity and respect. A society where Government, unions, and employers come together to maximise our people's potential.
Pillar leads:


Participation Opportunities
Empower Questionnaire
Have your voice heard as we empower every worker with opportunities and assurance throughout life.
Forward Singapore: Delivering on opportunities and assurance...
Minister for Manpower Tan See Leng and NTUC Secretary General Ng Chee Meng spent time with professionals, managers, and ...
Read Full Story
How should the Singapore economy and jobs available reflect our shared values and beliefs? Find out here.
Minister Tan See Leng sharing about the Empower Pillar.
Minister Tan See Leng engaged in a small group discussion with PMEs.
Members of public sharing their stories and ideas on ensuring opportunities and assurance for workers on 2 Nov 2022.
DPM Lawrence Wong at the Singapore Economics Policy Forum on refreshing our economic strategies.
DPM Lawrence Wong speaking to participants at the Singapore Economics Policy Forum.
DPM Lawrence Wong with the winners and finalists of the Outstanding Economics Teacher Award 2022.
DPM Lawrence Wong and SMS Zaqy Mohamad with participants at the Alliance for Action for Lower-Wage Workers workshop.
DPM Lawrence Wong addressing participants at the 3rd Workshop of Alliance for Action for Lower-Wage Workers.
Participants at the Alliance for Action for Lower-wage Workers workshop exchanging ideas.
Watch the participants share their views and project ideas at the Alliance for Action for Lower-wage Workers workshop.