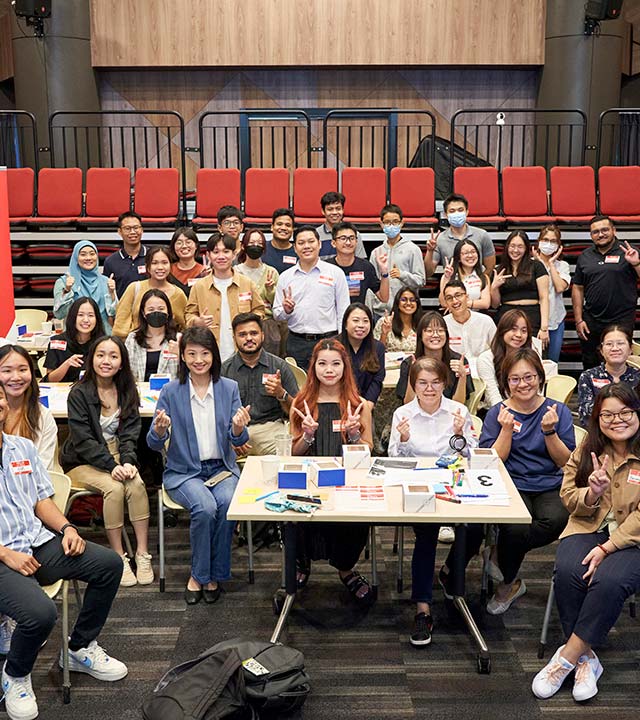 Forward Singapore (Care Pillar): Refreshing Our Understanding of Meritocracy and Strengthening our Social Mobility
Minister of State (MOS) for Social and Family Development and Home Affairs, Ms Sun Xueling, joined students from Institutes of Higher Learning (IHLs) at an MSF's Forward Singapore engagement session on 2 February 2023. At the session, students exchanged views on how to refresh the existing understanding of meritocracy and strengthen social mobility to uplift families in need.
Singapore is organised around meritocracy, in which individuals are given opportunities to progress through education and work, and to do better in life… However, as some families do better in life and get wealthier, they can pass on privileges to the next generation.
In her opening remarks, MOS Sun outlined how meritocracy had contributed to Singapore's progress as individuals were rewarded based on their efforts and talents, rather than their connections and wealth. At the same time, she acknowledged the limitations of such system, for instance how it would be challenging for families of lower-income to provide their children with good opportunities, and how some would individuals feel stigmatised if they reached out for support.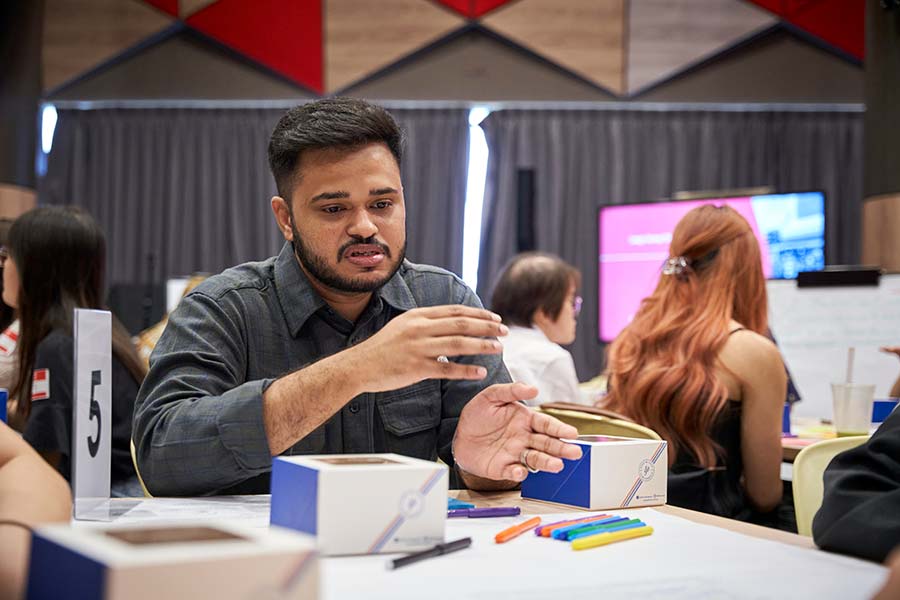 A participant sharing his thoughts in the breakout group discussion (Credit: MCI / Kai Xuan Ng)
During the group discussions, students spoke passionately about their ideas on how the community and the Government could do more to help those in need. Some suggestions included expanding the suite of social services available, reinvigorating the "kampung spirit" in our communities and broadening the definition of "good jobs" in Singapore.
Some students recognised the Government's effort to uplift lower-wage workers through policy efforts like the Progressive Wage Model and were hopeful that future policy updates would benefit more vulnerable groups.
Refreshing our Social Compact on Meritocracy
In her closing remarks, MOS Sun emphasised that the Government needed to work closely with the community to create an environment where every Singaporean can achieve a dignified living.
Sometimes, the monetary value may not be appropriately attached to (blue-collar and community services jobs). But that doesn't take away the value of that job.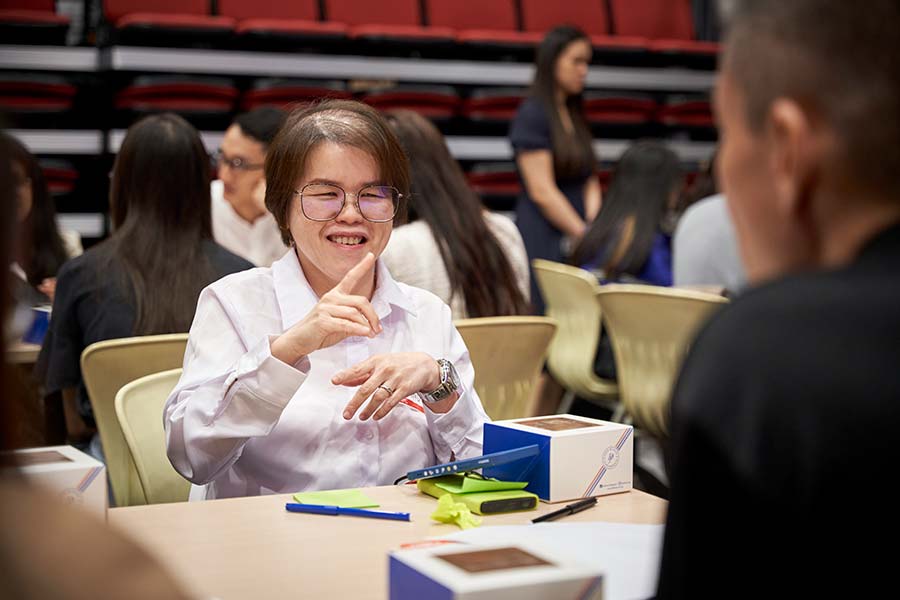 A participant sharing her opinion using the Singapore Sign Language through her interpreter (Credit: MCI / Kai Xuan Ng)
In that spirit, MOS Sun provided some suggestions on how young Singaporeans could partner with the Government in in this endeavour:
1. Inject empathy in our daily interactions. Acknowledge and appreciate the contributions of the workers around us.
2. Share feedback. Provide constructive and thoughtful feedback on how support channels can be better implemented.
3. Volunteer actively. To serve the needs of vulnerable citizens.
Want to be part of the discussion? Share your views and ideas on how we can better support social mobility in Singapore here.
Opportunities to participate
Discover the opportunities for you to play your part in building a better Singapore together.