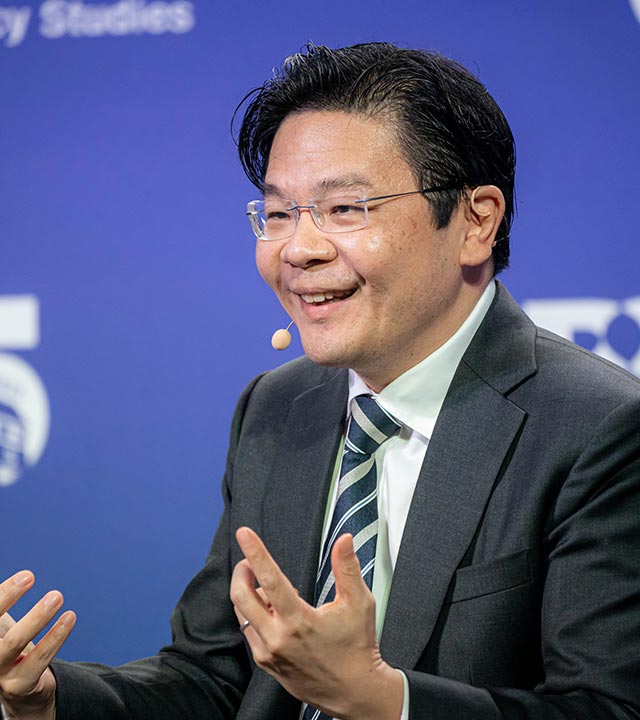 Forward Singapore: Revisiting Our Social Compact
Deputy Prime Minister (DPM) and Minister for Finance, Mr Lawrence Wong, spoke to over 950 guests from the public service, private sector, civic groups, and institutes of higher learning at the IPS 35th Anniversary Conference on 12 June 2023.
Entitled "Revisiting Our Social Compact", DPM Wong's address and panel dialogue re-examined how Singapore's refreshed social compact could better tackle emerging challenges and critical issues facing Singapore.
A Refreshed Social Compact For The Next Bound Of Development
Drawing from the experiences of nations worldwide, DPM Wong highlighted how the complexities of globalisation had compelled governments to focus on improving worker welfare and alleviating inequality when formulating policies.
All governments understand what happens when their citizens are excluded from the country's progress. People lose faith in each other, and the result is more fractured societies.
While Singapore is doing well based on macro indicators such as a declining income inequality, DPM Wong cautioned that we should not rest on our laurels. The volatility of the global environment (e.g., technological changes, job disruptions) and domestic social issues (e.g., slowing social mobility) should encourage us to relook at our social compact to prepare for Singapore's next bound of development.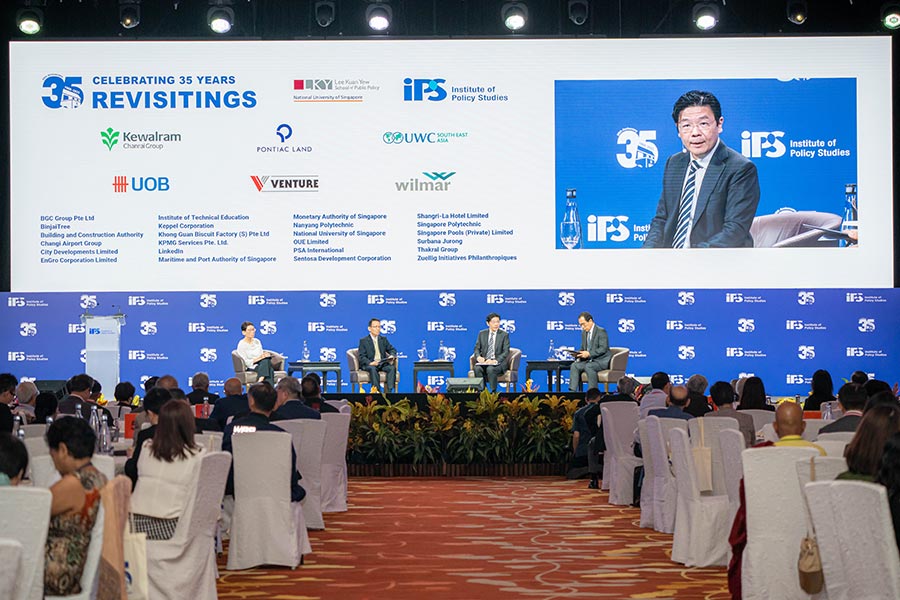 Panel discussion: (from left to right) Dr Gog Soon Joo; Associate Professor Ho Kong Weng; Deputy Prime Minister Lawrence Wong; and Mr Christopher Ghee
Key Shifts In Refreshing Our Social Compact
DPM Wong observed an emerging consensus on what Singapore's refreshed social compact could look like from the year-long Forward Singapore engagement. He outlined three key shifts:


I) Adopt a new approach to success and skills. We should embrace a diverse and inclusive definition of success, instead of converging it to material definitions. For example, caregivers, nurses, sportsmen and artisan craftsmen should be celebrated in the same way high-performing professionals and entrepreneurs are celebrated. Success is also about continuous learning, where we learn to always improve and do better.
II) Revamp our system of social support. Our social safety nets (housing, education, retirement, etc) have been carefully designed to provide support to the vulnerable, while still encouraging self-reliance. More can be done for the broad middle and the vulnerable (e.g., those who are unemployed, from lower-income families, seniors, and persons with disabilities), so that no Singaporean will be left behind.
III) Cultivate a renewed sense of solidarity. We should continue to find ways to strengthen our sense of community with our fellow Singaporeans and expand our common grounds. This deep sense of kinship and trust in one another is what keeps Singapore united.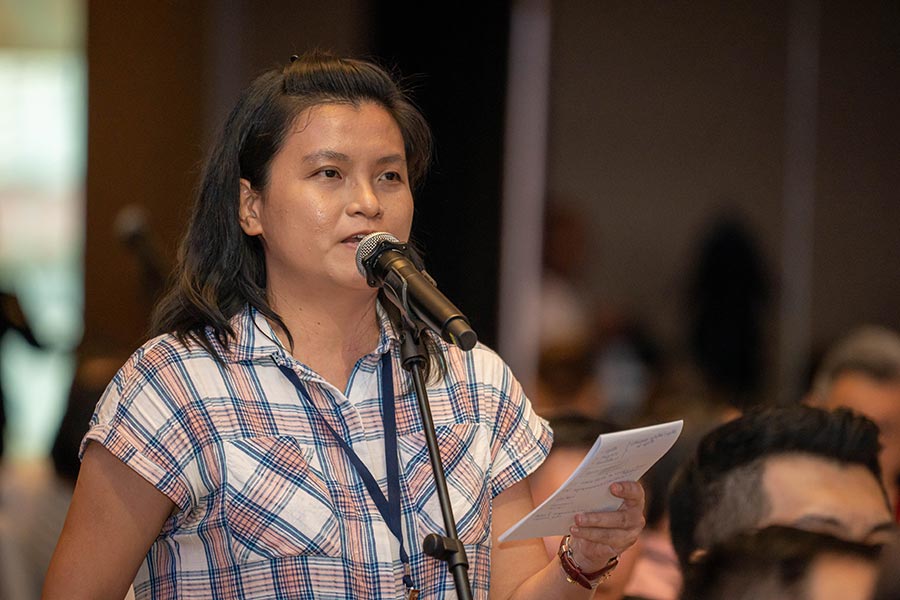 A member of the audience raising her questions during the Q&A segment of the dialogue
Keeping The Singapore Story Going
DPM Wong concluded by emphasising that Singapore needs more than policy shifts to refresh our social compact. It requires every Singaporean to do their part to bring about the changes they want to see.
...if we all do our part, we can be assured that we, too, will benefit when others feel a deeper sense of responsibility towards us and towards our society. We can then sustain, hopefully, a virtuous circle of uplift, progress, and confidence; and we can strengthen our solidarity and trust as a nation. As a whole, our society will grow stronger and fairer; more just and more united.
Our refreshed social compact will be our compass for the road ahead – how would you keep our Singapore Story going? Join the Forward Singapore conversation today.
Opportunities to participate
Discover the opportunities for you to play your part in building a better Singapore together.