What Forward Singapore means for you as a Senior
We cannot stop ageing. But the way we grow old — the state of our health and the quality of life in our senior years — is something that we, as a society, can positively impact together. It requires both proactive government policies and Singaporeans who do their part. To help our seniors age with meaning and purpose so they can have fulfilling golden years, we will do the following: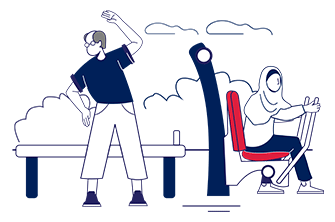 Empower seniors to age healthily and well
The Government has made several moves to prepare our society for the demographic changes ahead.
Our healthcare system is now more affordable with the Pioneer and Merdeka Generation Packages.

• There is universal coverage through MediShield Life for all Singaporeans, including those with pre-existing conditions.

• CareShield Life provides basic financial support should one become disabled.

• We are making a major paradigm shift in our healthcare system — to not just focus on treating illnesses but to do more in improving health.



We will continue to build our preventive care system through Healthier SG, and bring together multiple stakeholders to empower Singaporeans to live healthier and maintain active lifestyles.
The aim is for all seniors to be enrolled with a regular family doctor, either at the polyclinic or a nearby general practitioner clinic. The doctors will develop personalised health plans for every senior. They will also work with partners, such as the regional healthcare clusters, Active Ageing Centres, Health Promotion Board, the People's Association, and Sports Singapore to support seniors to improve their own health and well-being.
These help seniors in staying active, embracing healthier lifestyle choices, and going for regular medical screenings to detect health issues promptly and support early intervention.
Through Age Well SG, we will strengthen our aged care system and enable our seniors to age well in the community. An expanded network of Active Ageing Centres will help seniors stay engaged and socially active by giving them opportunities to contribute to the community. By 2025, we aim for eight in 10 seniors to have access to Active Ageing Centres activities near their homes.
Senior volunteerism is an effective way to help seniors stay engaged and maintain a strong sense of contribution. We will encourage Active Ageing Centres to develop community volunteer programmes, such as befriending or organising activities for fellow seniors.
We will also use digital means to help seniors stay connected, and thereby empowering them to access key services and communicate with loved ones via various channels. The Digital for Life movement equips seniors with digital skills and literacy.
Importantly, seniors must do their part to stay engaged, participate in community activities and lead active lives. This means making an effort to form friendships and support networks in the community.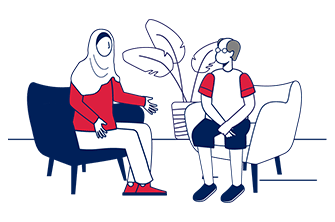 Strengthen services for seniors with care needs
We will strengthen the community-based aged care system. Each senior's care journey will become simpler and more seamless.
For seniors with lower care needs, we will increase the number of Senior Care Centres to provide custodial day care and rehabilitation services.
For seniors with higher care needs, we will develop more home care options with more responsive support.
We will progressively improve care coordination by having one provider coordinate a bundle of key services in each region: they will be the single touchpoint to assess each senior's needs and develop holistic care plans for them.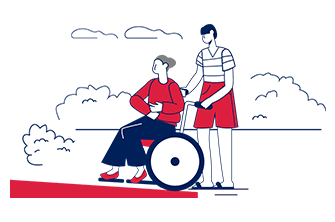 Improve the physical environment for seniors
As part of Age Well SG, we will also improve the physical environment for our seniors, including in our homes, neighbourhoods and streets.
We will offer more housing options with integrated care provisions. The first two Housing & Development Board (HDB) Community Care Apartment projects have received positive responses. Seniors living in these projects enjoy access to care services, alongside a variety of on-site social activities and nearby amenities. We will launch more Community Care Apartments in different locations across Singapore, so that more seniors have the option of staying in neighbourhoods they are already familiar with.
We will improve existing homes, housing estates and neighbourhoods to include more senior-friendly amenities and features, so that seniors can go about their daily activities more easily and safely. Within homes, an enhanced version of the Enhancement for Active Seniors programme will offer an expanded suite of senior-friendly fittings to choose from. These will make HDB flats safer and more comfortable for seniors.
We will also work with the private sector to offer seniors more residential options. These include private assisted living facilities that promote social interaction and mutual care and support among seniors.
At the estate level, we will revamp linkways and transform spaces along routes frequented by seniors. There will be more shelters, barrier-free access ramps, and rest points along the way so that seniors enjoy safer and more comfortable commutes. Larger and more colourful signages with symbols will help seniors find their way home. We will also install more health-promoting amenities, such as fitness trails, exercise machines and therapeutic gardens in estates, to help seniors stay active.
Many residents and seniors shared that they would like to have more inclusive streets and better first- and last-mile connectivity to transport nodes and key amenities. To create safer and more pedestrian-friendly neighbourhoods, we will expand the Friendly Streets initiative to cover all towns. Friendly Streets will have features that make walking more convenient, such as more pedestrian crossings, more frequent and longer Green Man activations, wider and more accessible footpaths, and traffic calming measures.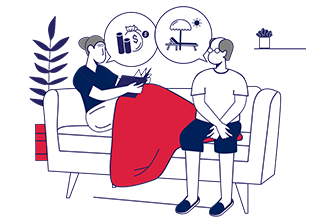 Ensure seniors retire with peace of mind
Our aim is that all Singaporeans should be able to meet their basic retirement needs, as long as they work and contribute to their CPF consistently.
We will enhance existing schemes to strengthen the retirement adequacy of Singaporeans by:

• Reviewing and updating the Silver Support Scheme, to better support seniors who have less for their retirement.

• Enhancing the current Matched Retirement Savings Scheme, which provides a dollar-for-dollar matching CPF grant of up to $600 per year for cash top-ups to eligible seniors with lower retirement savings.

• Reviewing and updating the Workfare Income Supplement scheme to support those with lower incomes, so that they can build up their CPF savings and achieve their basic retirement needs.

• Reviewing and raising the Enhanced Retirement Sum to enable more Singaporeans to receive higher payouts in retirement.



Through the Majulah Package, we will boost the retirement and healthcare savings of 'young seniors' who are now in their fifties and early sixties, especially those with lower income and less wealth.

• Eligible lower to middle-income workers within this group will be able to accumulate more CPF savings for retirement via an annual Earn and Save Bonus, as long as they continue to work. Lower-income workers will receive greater support.

• For those with CPF savings below the Basic Retirement Sum and less wealth, we will provide a one-time Retirement Savings Bonus to their CPF.

• We will also provide them with a one-time MediSave Bonus to put them in a better position to take care of their future healthcare needs.



Seniors can also remain in the workforce for longer if they choose to. We have put in place incentives and support schemes with our tripartite partners, so that seniors who wish to continue working are able to do so.

More details are in Chapter 5.

Doing our part as one united people

We also encourage you to consider your roles and responsibilities towards your community and fellow Singaporeans. Head to I am interested in giving back as an individual for more details.
Read Forward SG Report
Read Forward SG Summary Booklet
In English, Mandarin, Malay and Tamil
Ideas and pledges for our shared future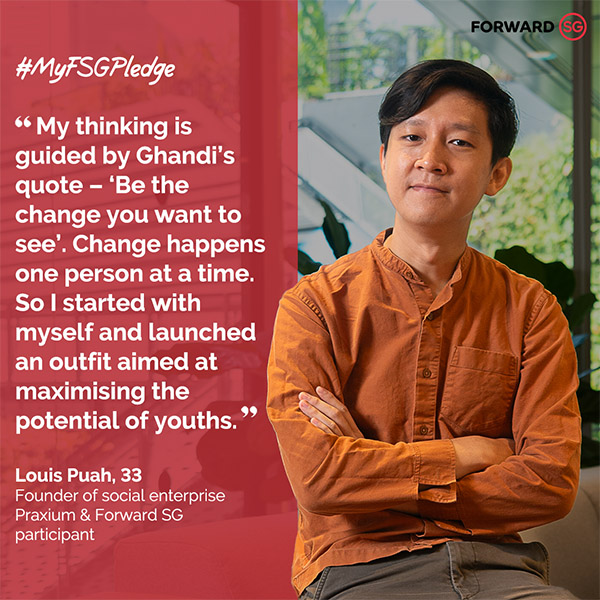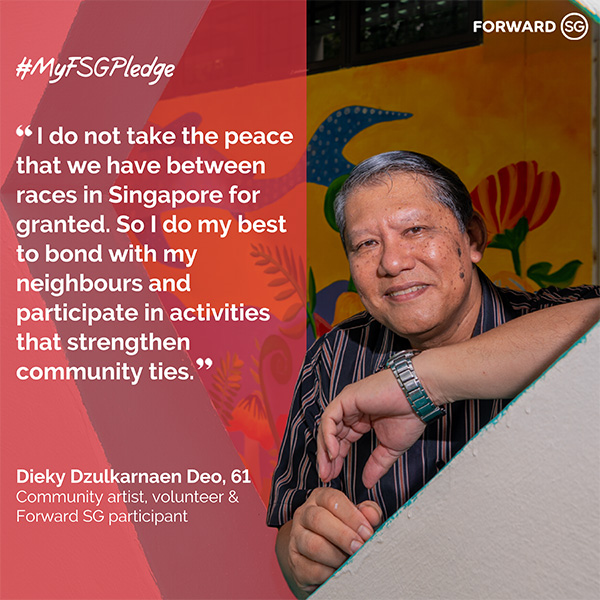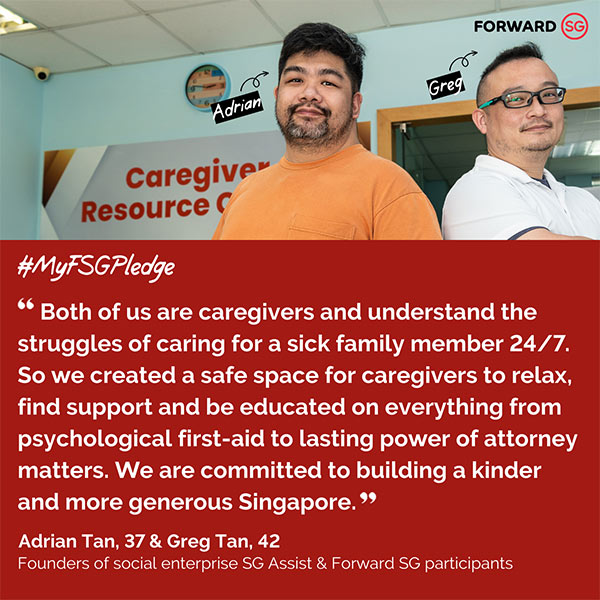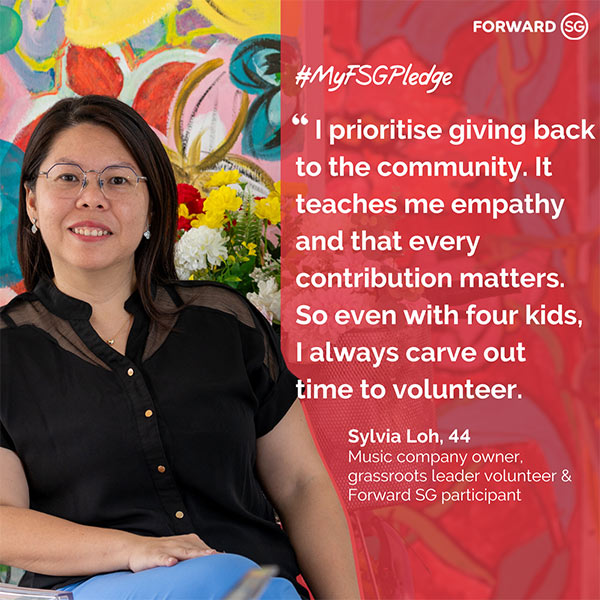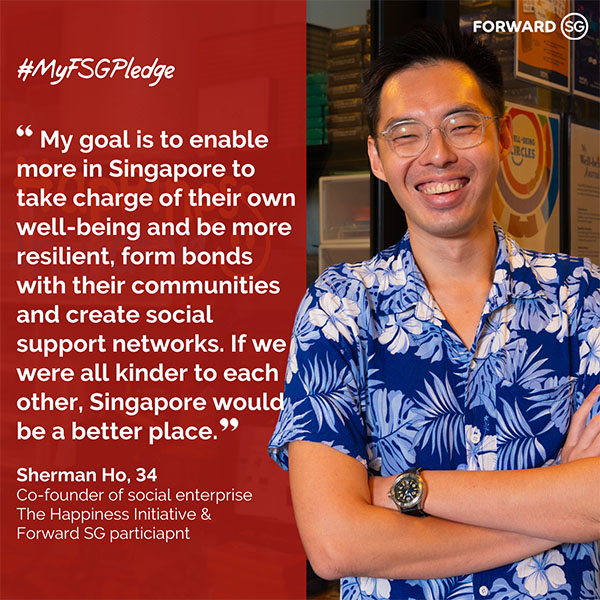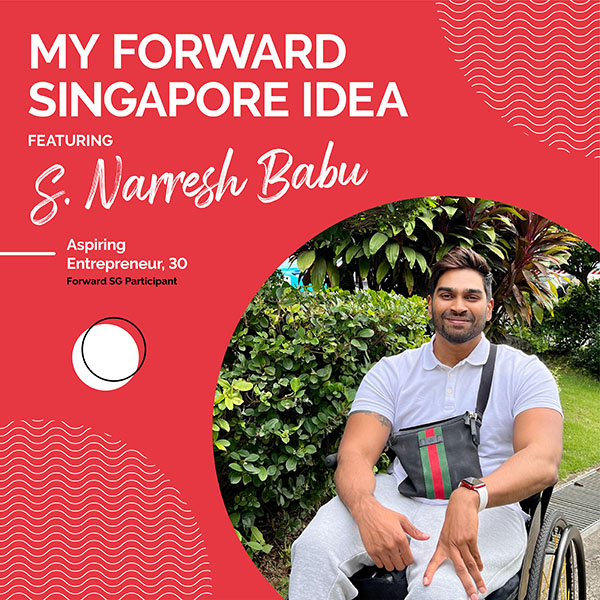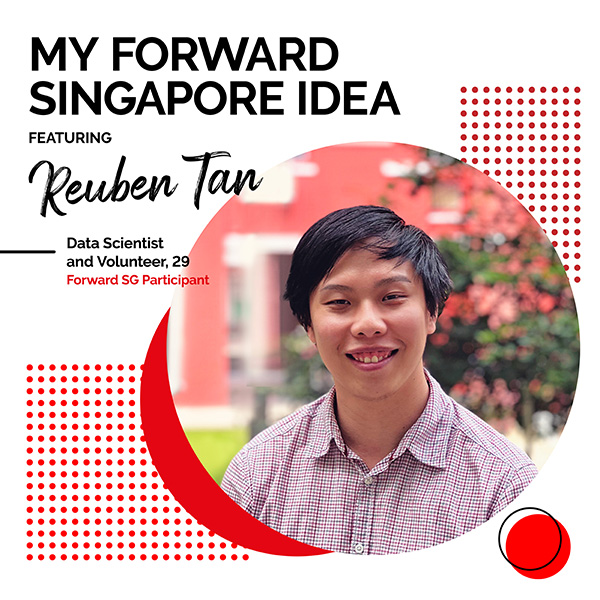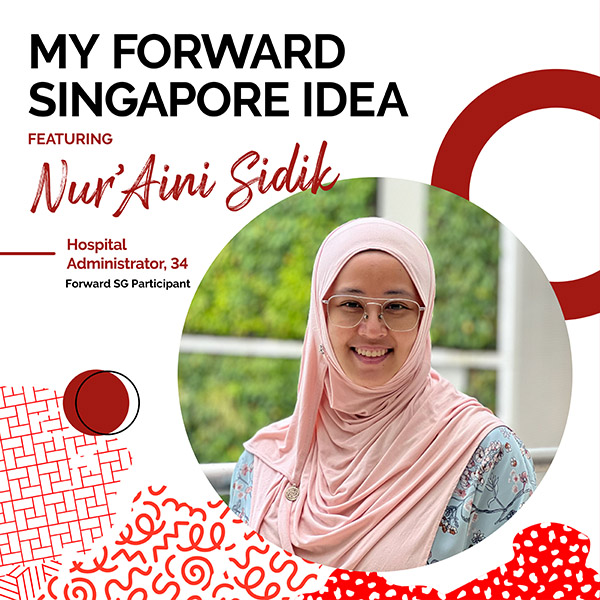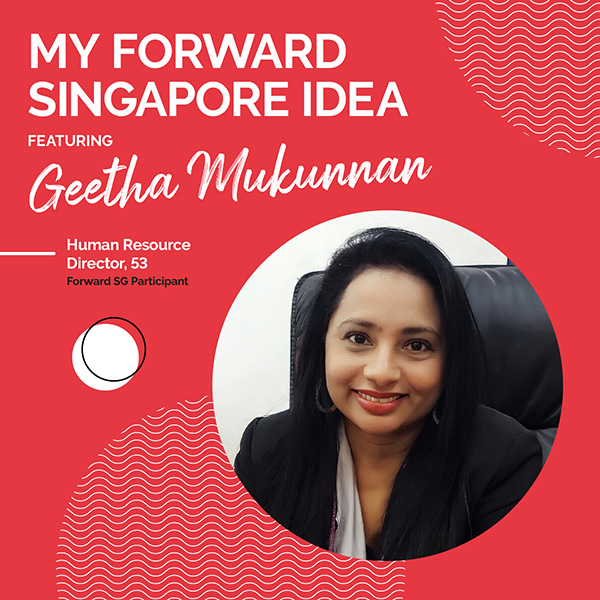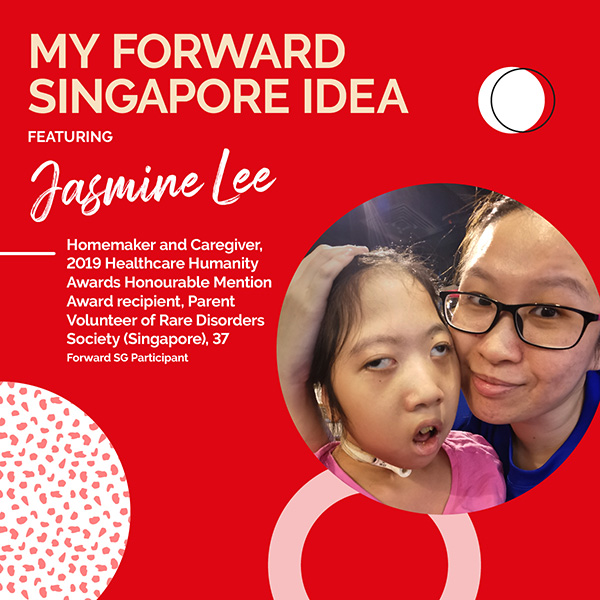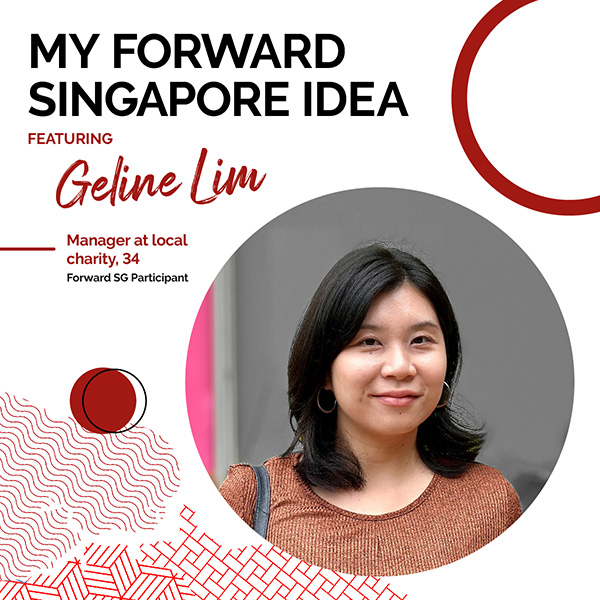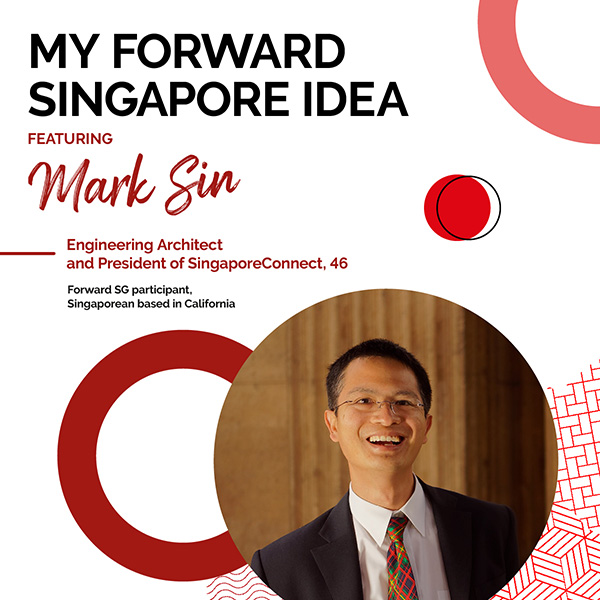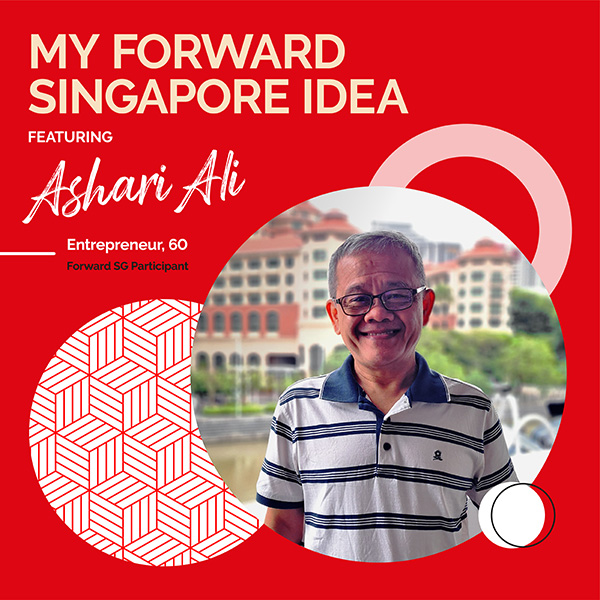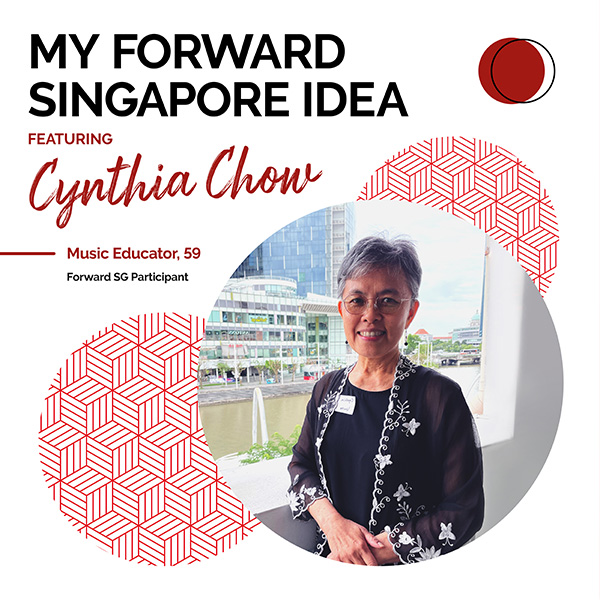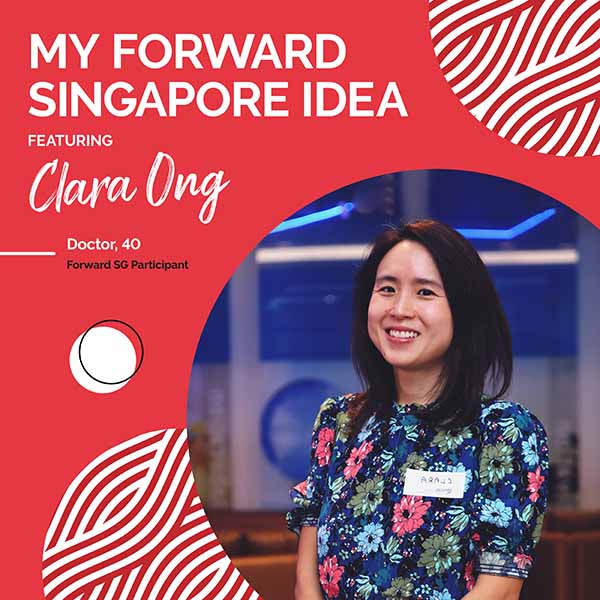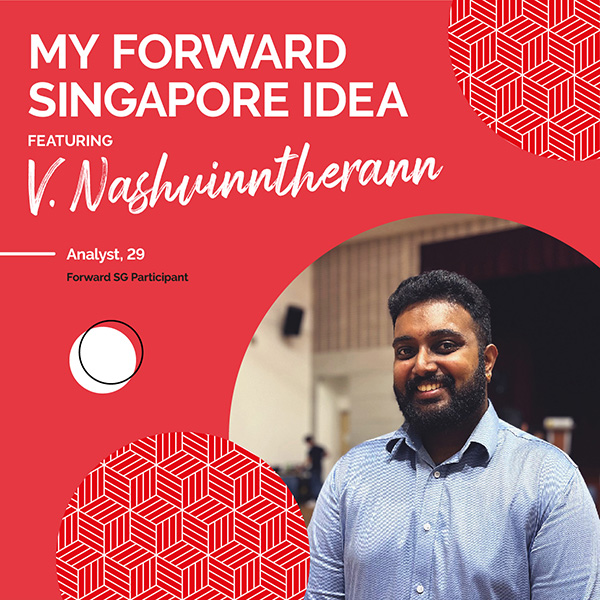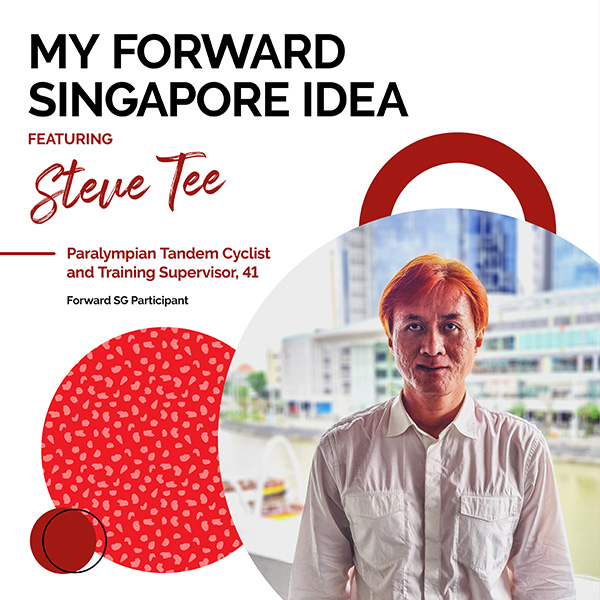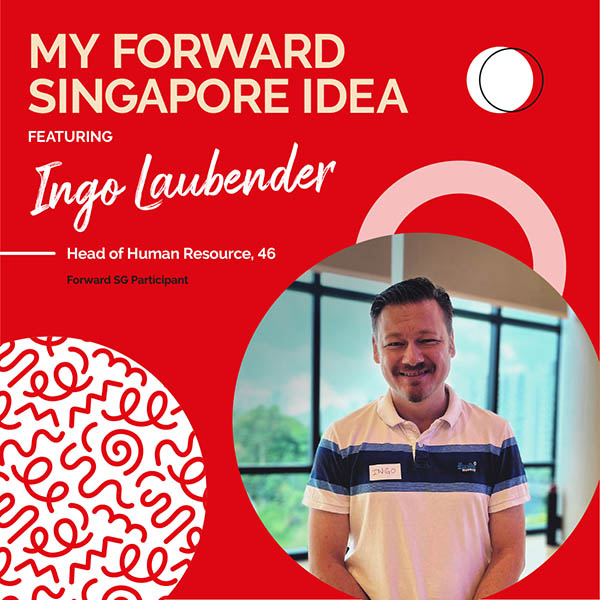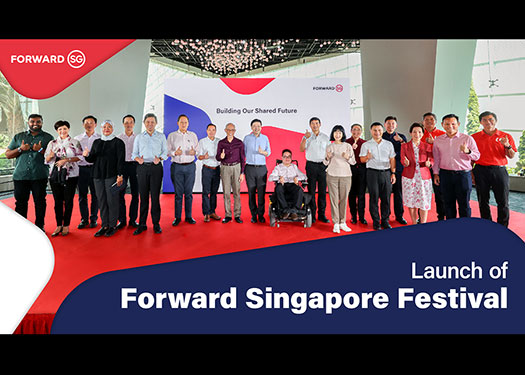 Watch some highlights from the launch of the Forward Singapore Festival with DPM Lawrence Wong.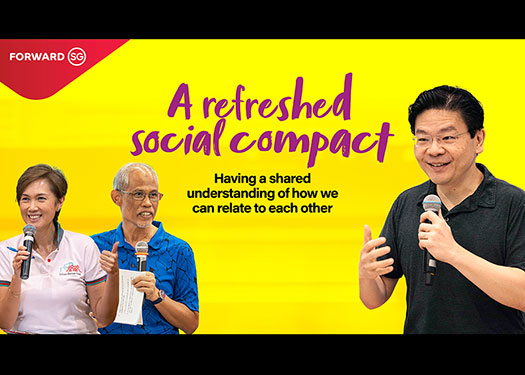 DPM Lawrence Wong, Min Masagos Zulkifli and Min Josephine Teo interacted with Singaporeans at the heartland engagements.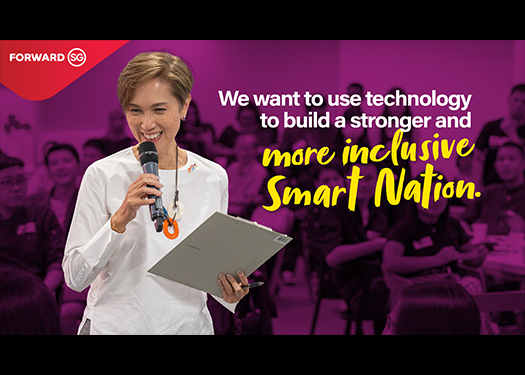 Minister Josephine Teo affirmed the need to actively bridge digital divides as Singapore digitalises.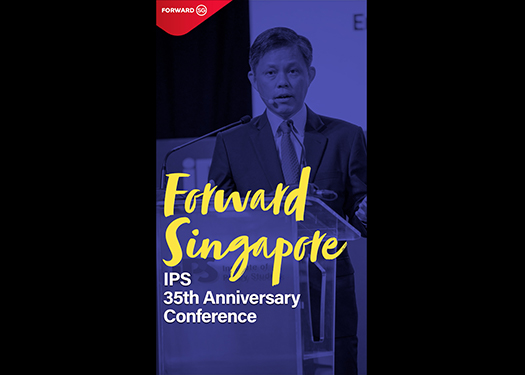 To stay competitive, Singapore needs to evolve with global changes. Watch to learn more.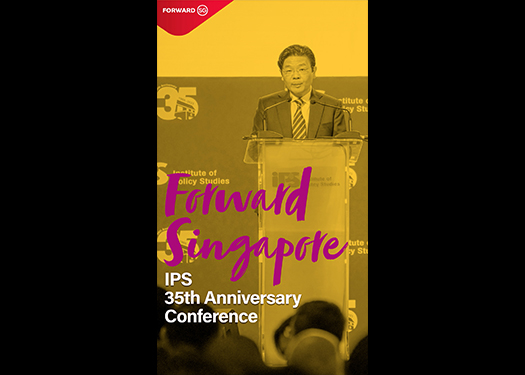 DPM Lawrence Wong shared three key areas of our refreshed social compact at the IPS 35th Anniversary Conference.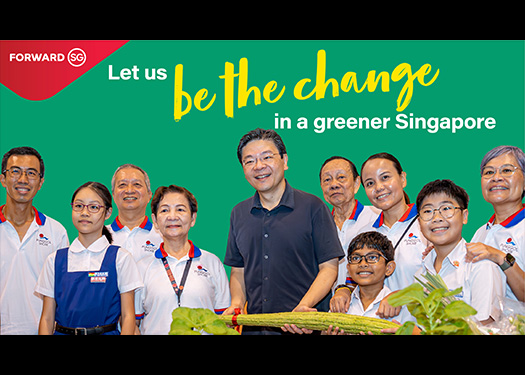 DPM Lawrence Wong and Minister Grace Fu interacted with various community partners at the launch of Go Green SG.
Minister Edwin Tong joined over 90 youths to discuss their role in shaping Singapore's future on issues they care about.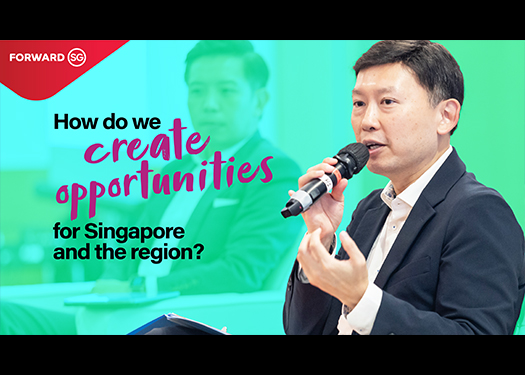 How do we create opportunities for Singapore and the region? Watch to find out more.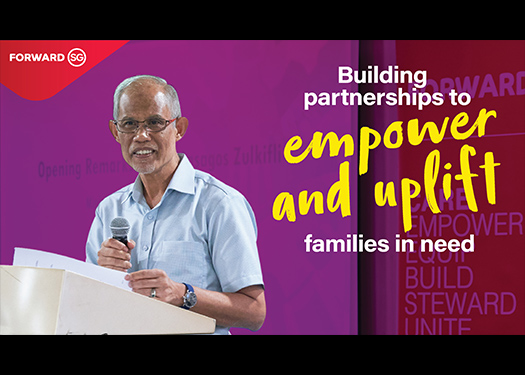 Minister Masagos Zulkifli interacted with various community partners at the SG Cares Community Network session.
Minister Masagos Zulkifli interacted with various corporate representatives at the engagement session. Watch for more.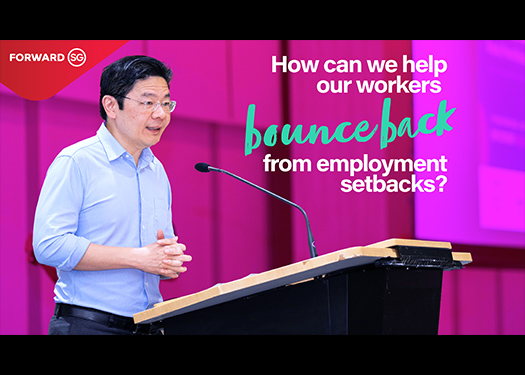 How can we strengthen and build employment resilience in tough times? Watch for more.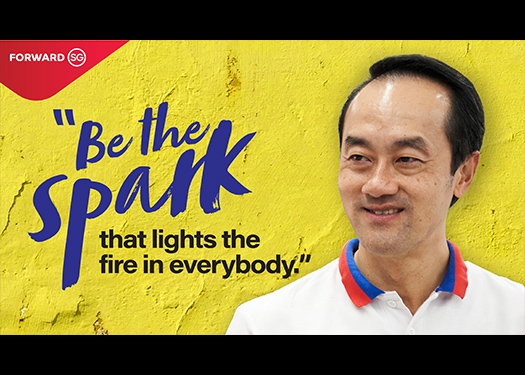 What are the aspirations, challenges and solutions for a greener Singapore? Watch to find out more.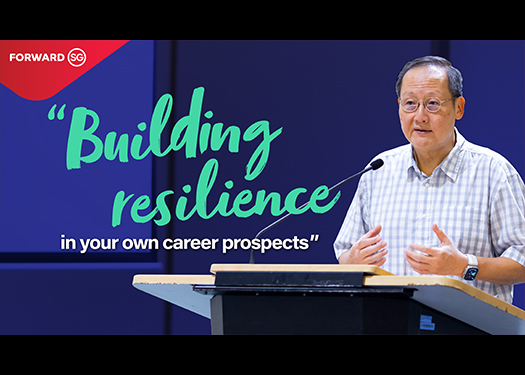 Minister Tan See Leng engaged some 60 participants at the Citizens' Panel on Employment Resilience. Watch for more.
Participants from the Singapore Scouts Association discussing possible environmental sustainability initiatives.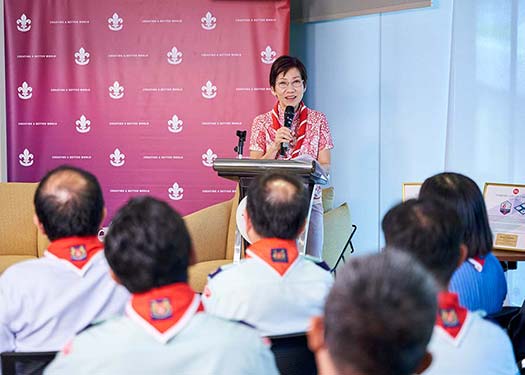 Minister Grace Fu speaking to members of the Singapore Scouts Association at their Diamond Jubilee Launch on 14 Jan.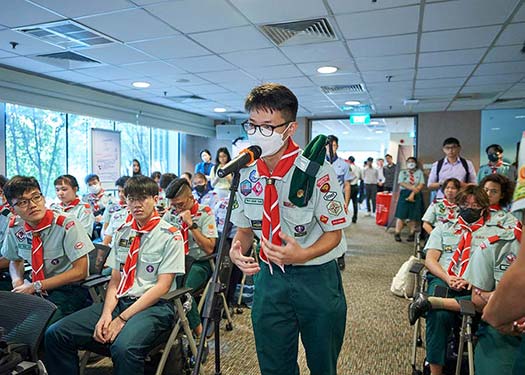 Scouts took turns to ask questions on environmental sustainability during the dialogue with Minister Grace Fu.
Min Chan Chun Sing delivering his closing remarks at the Equip pillar engagement on education and lifelong learning.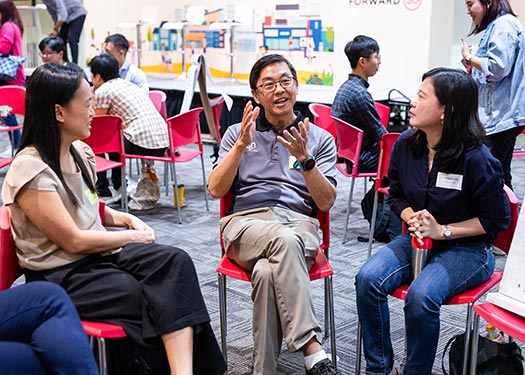 Participants exchanged views on their aspirations for education and lifelong learning at the Equip pillar engagement.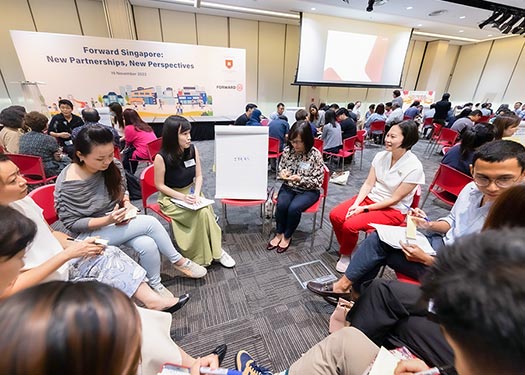 Minister of State Gan Siow Huang speaking with participants during a small group discussion.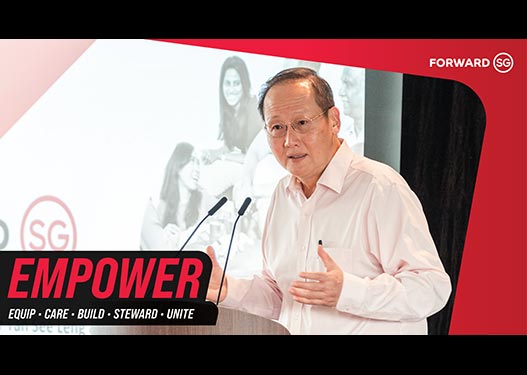 How should the Singapore economy and jobs available reflect our shared values and beliefs? Find out here.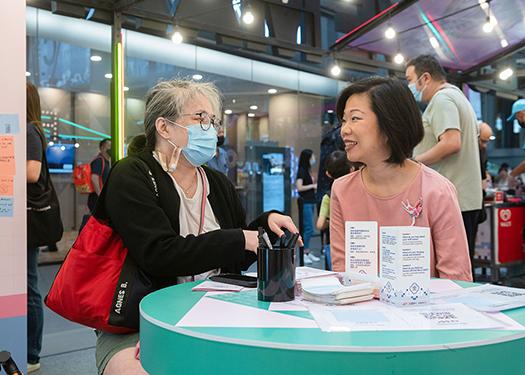 Senior Minister of State Sim Ann exchanging views with a visitor at MND's housing roadshow.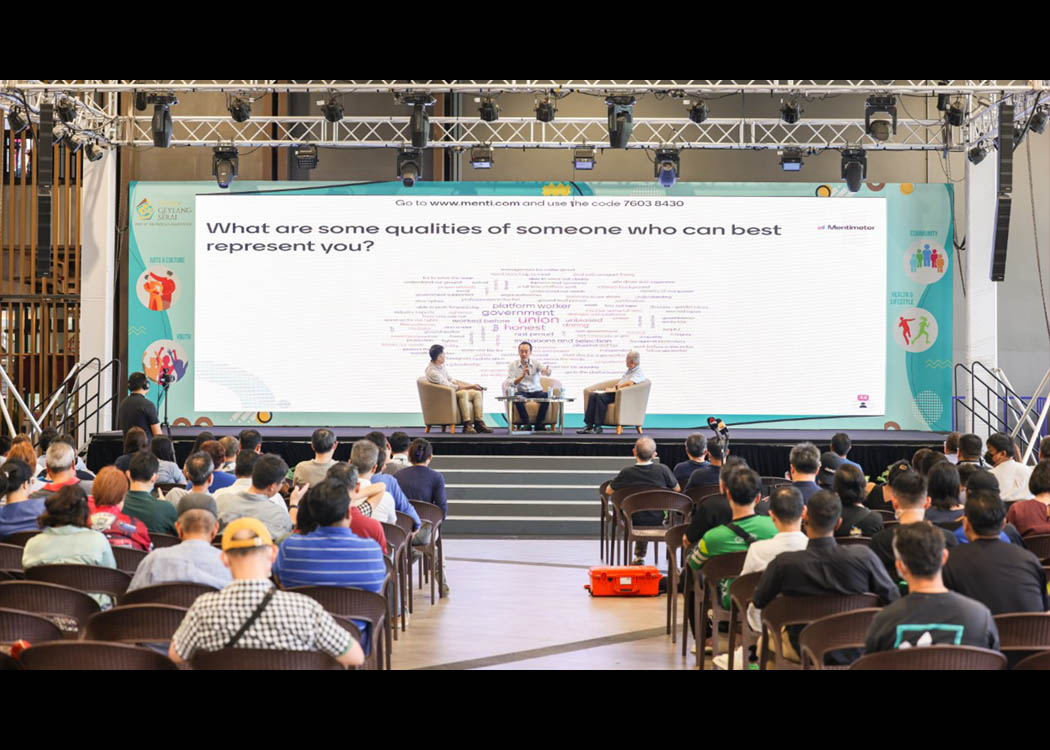 Watch highlights of Dialogue on Strengthening Protections for Platform Workers on 11 Oct involving SMS Koh Poh Koon.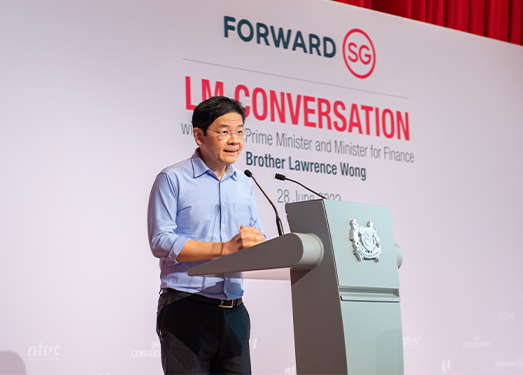 DPM Lawrence Wong giving his opening speech on Forward Singapore at NTUC's Labour Movement Conversation.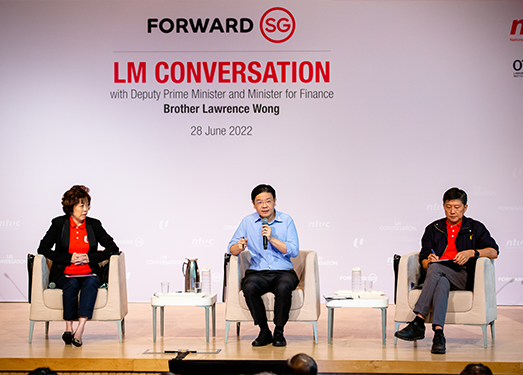 Fireside Chat between DPM Lawrence Wong, NTUC President Mary Liew, NTUC Sec-Gen Ng Chee Meng and event attendees.
Strengthening our social compact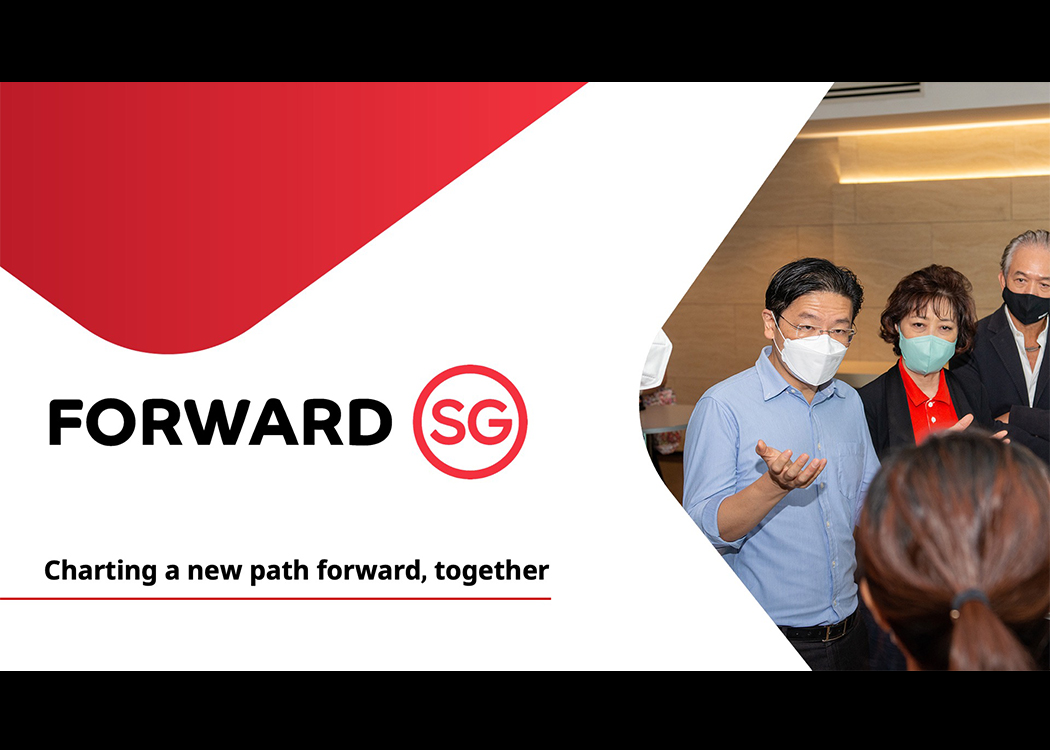 Charting a new path forward, together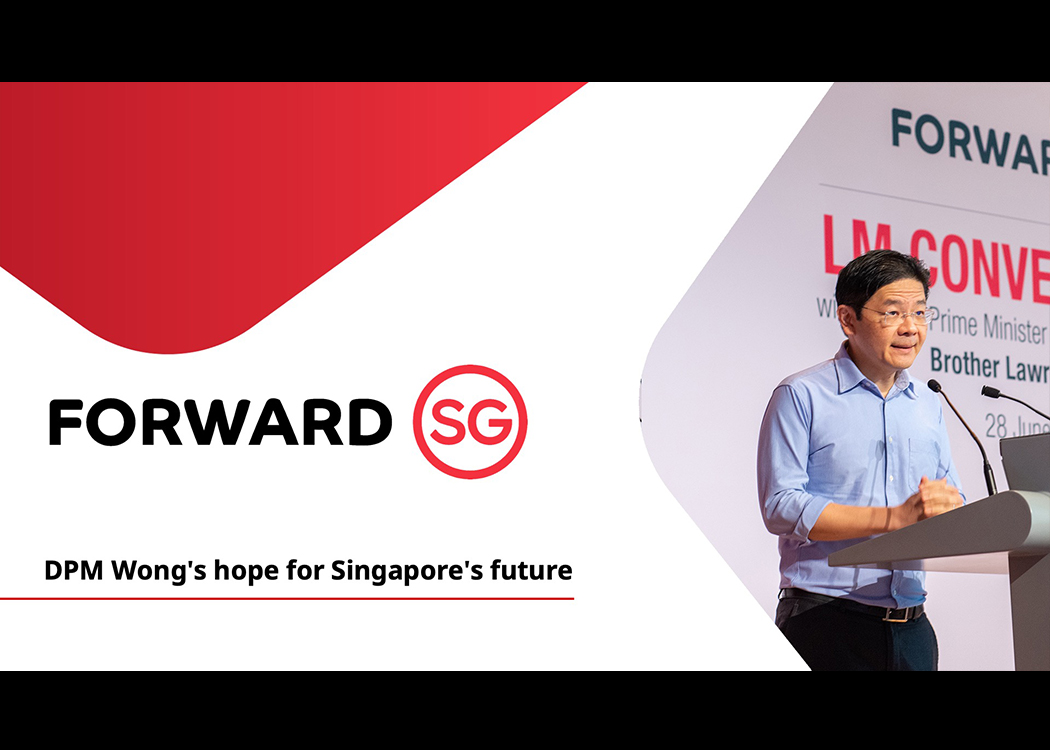 DPM Wong's hope for Singapore's future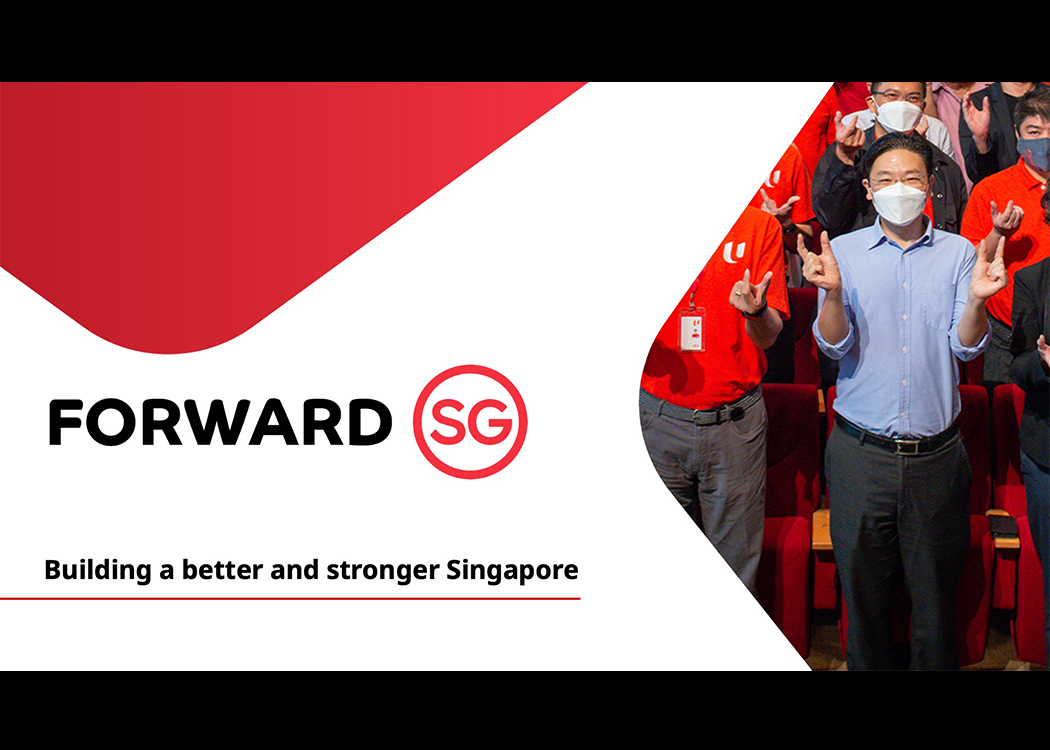 Building a better and stronger Singapore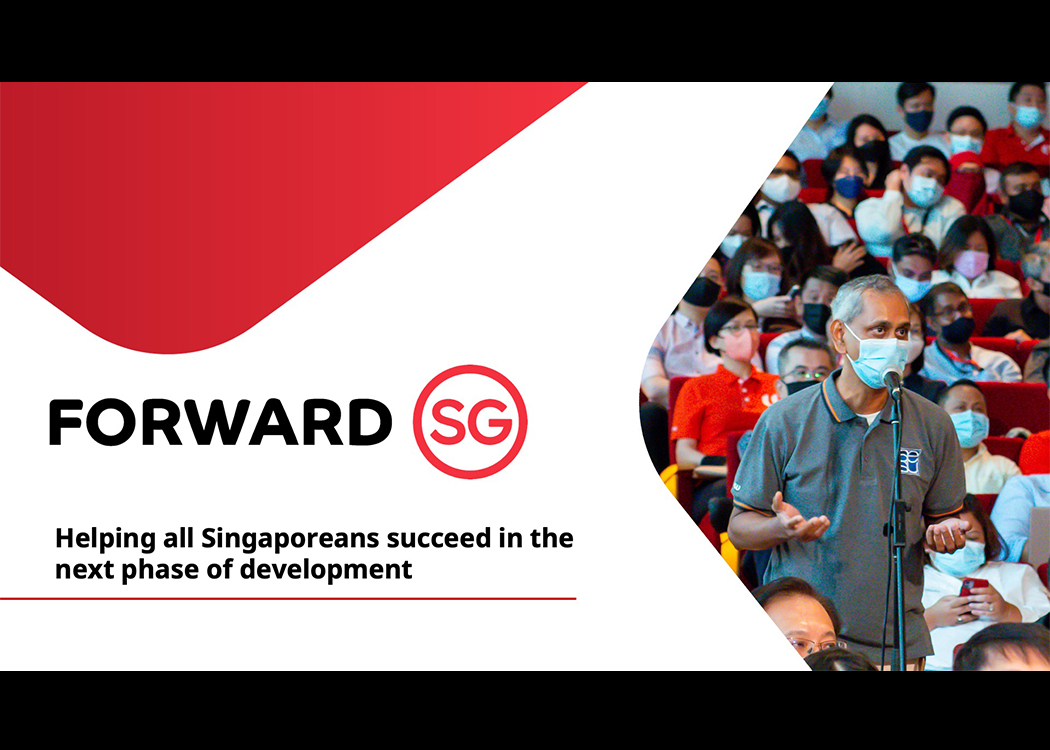 Helping all Singaporeans succeed in the next phase of development