What Forward Singapore means for you as a Working Adult
Rapid technological advancements, like Artificial Intelligence, present both opportunity and disruption for industries and our jobs. While some jobs will become obsolete, new ones which require new skills, will be created. This is something businesses and workers will have to adapt to.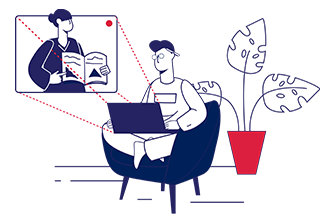 Pursue lifelong learning
We will push for more significant investments to support mature mid-career Singaporeans to pursue substantive reskilling and upskilling. These would include:

• A further, substantial top-up of the SkillsFuture Credit

• Training allowances for mature mid-career Singaporeans, so that they can have some financial support when they take time off for full-time, long-form training

• Support for Singaporeans who already have a publicly-funded diploma or higher qualification to obtain another publicly-funded diploma qualification



More importantly, individuals must take ownership of their learning throughout life; they should, embrace 'career resilience' and not just 'job stability'. This includes actively seeking out available opportunities and resources to equip themselves with skills that help them stay relevant and versatile.
Ultimately, the shift to become a full-fledged learning society will require each Singaporean to adopt a mindset of continuous learning. We hope to make it a norm for Singaporeans in their forties, fifties and even sixties to discuss what new skills they are planning to acquire or to enthusiastically explore new possible career pivots. Together, we can broaden our definition of success, to appreciate and respect a diversity of talents.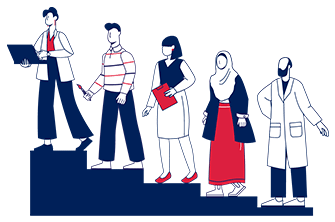 Build career agility and resilience
We will support job transitions through better jobs matching and career planning.
By providing Singaporeans with greater access to information and effective career guidance services to empower them to take ownership of their careers and make longer-term career plans. We aim to give Singaporeans more personalised recommendations on careers and skills pathways. This will help them to figure out what skills are in demand, and which skills and experiences they need for new career pathways.
We will also introduce a new scheme to help involuntarily unemployed jobseekers bounce back stronger. The scheme could comprise financial support that is conditional upon workers doing their part to actively search for jobs every month; and targeted assistance for involuntarily unemployed workers in the lower- and middle-income groups, who are more likely to face financial pressures.
Better support for achieving work-life harmony
Flexible work arrangements are one important way to achieve more family-friendly workplaces.
With an ageing population, more of us will also have caregiving responsibilities. Flexible work arrangements will become even more important in helping workers achieve better balance between their jobs and caregiving duties, and enable them to remain in the workforce.
We will strengthen our efforts to help more employers implement flexible work arrangements and build on the existing momentum to make such arrangements more prevalent.
Together with tripartite partners, the Government is developing a set of Tripartite Guidelines on flexible work arrangements to be released in 2024. These guidelines will require employers to consider staff requests for flexible work arrangements fairly; they are aimed at encouraging better communication and engagement between employers and employees to find mutually agreeable flexible work arrangements.
Beyond guidelines, we will support employers in building stronger human resource (HR) capabilities to implement flexible work arrangements well. This includes redesigning job roles and processes to be more suitable for flexible work arrangements, rethinking HR policies, and training managers to manage a flexible workforce more effectively.
Wage gaps across professionals to be reduced
We will continue to regularly review the schemes that uplift our lower-wage workers, such as Workfare, Progressive Wage Model and Local Qualifying Salary.
We ask that our communities and employers join us in better appreciating and fairly remunerating those doing 'hands' and 'heart' jobs. They include our professional tradespeople like electricians and plumbers, as well as those in the healthcare and aged care sectors.
We will narrow the salary gaps between ITE graduates and graduates from polytechnics and autonomous universities. We will enable more ITE graduates to upskill and upgrade early, and provide more help for them in their upgrading journey.
Local talent to be nurtured while keeping the economy open
As we keep our economy open, we will:
Do more to better support Singaporeans with the potential to shine — locally and globally — as specialists and leaders in their respective fields and industries. In particular, we would like to develop and nurture more Singaporean corporate leaders, especially for top regional roles in multi-national corporations.
Do more to support skills and technology transfer from multi-national corporations and foreign professionals. This will help to raise the capabilities of our local businesses and workers.
Continually manage the flow and calibre of foreign employees. This year, the Government implemented the Complementarity Assessment Framework for Employment Pass (EP) applicants. This transparent, points-based system enables businesses to clearly understand how the Government assesses and approves EP applications.
Ensure that employers uphold fair employment practices and take a strong stance against discrimination at the workplace.

More details are in Chapter 3.
Doing our part as one united people
We also encourage you to consider your roles and responsibilities towards your community and fellow Singaporeans. Head to I am interested in giving back as an individual for more details.
Read Forward SG Report
Read Forward SG Summary Booklet
In English, Mandarin, Malay and Tamil
Ideas and pledges for our shared future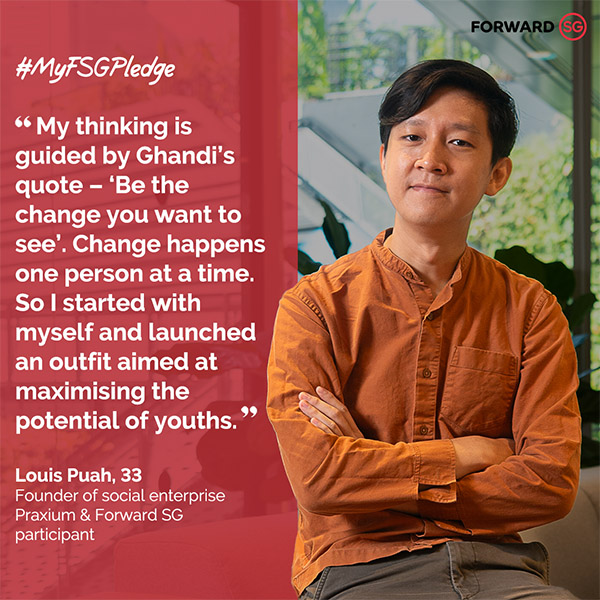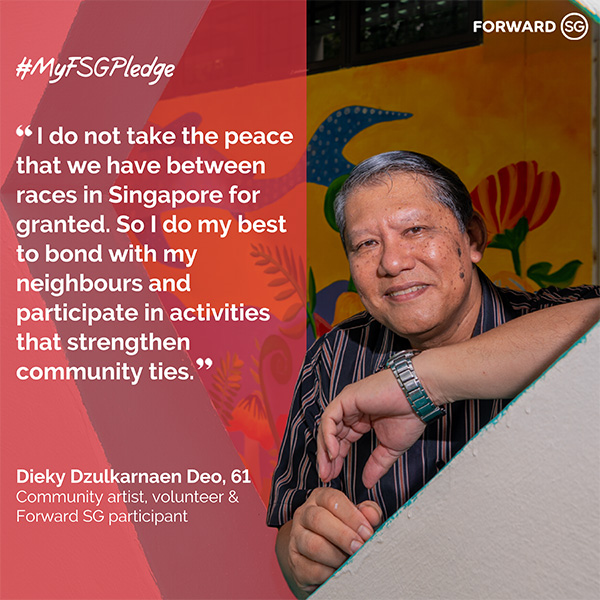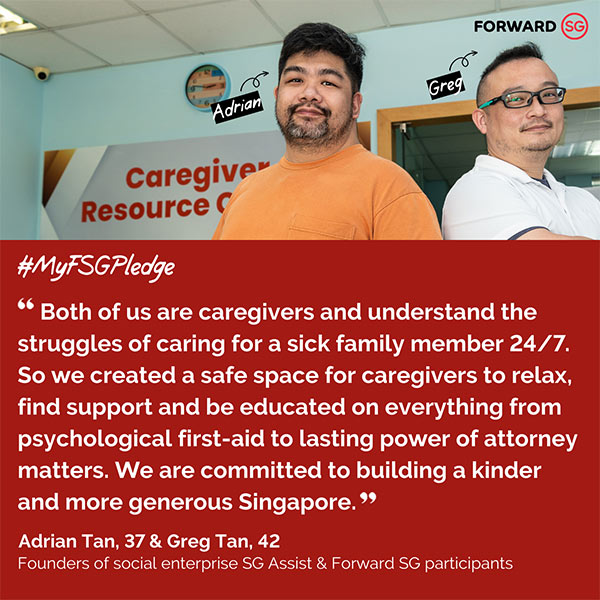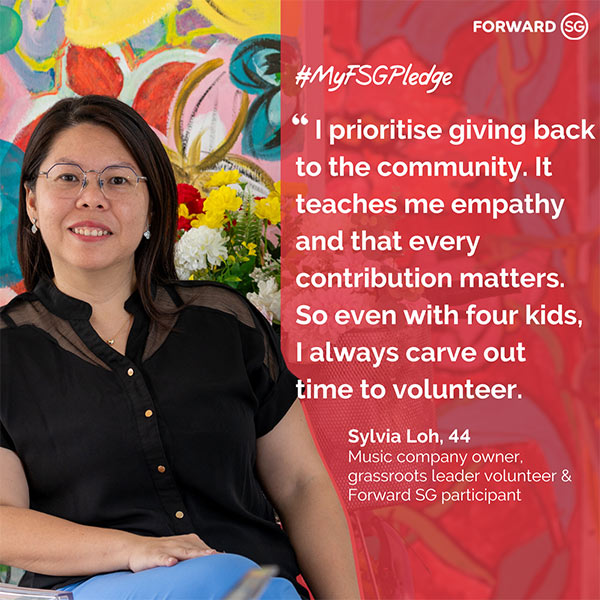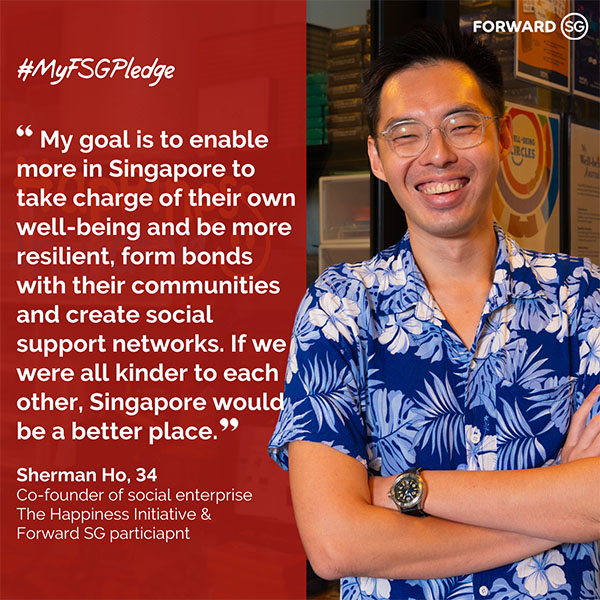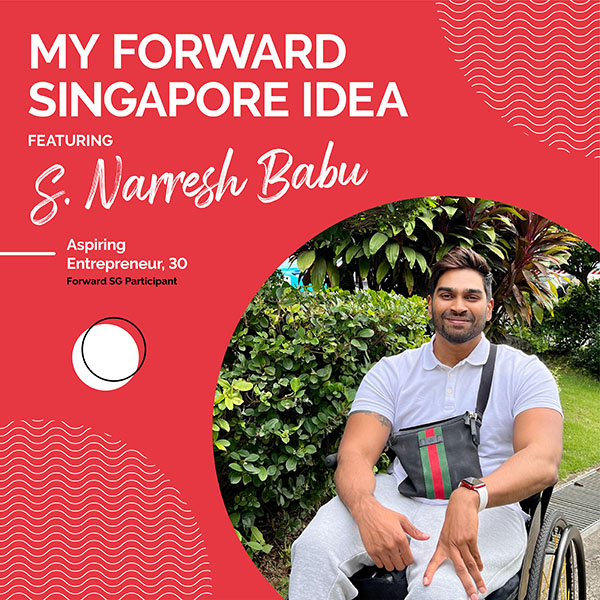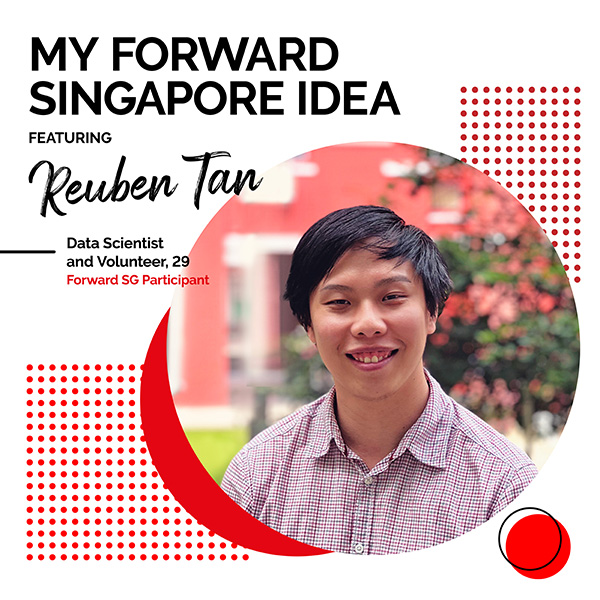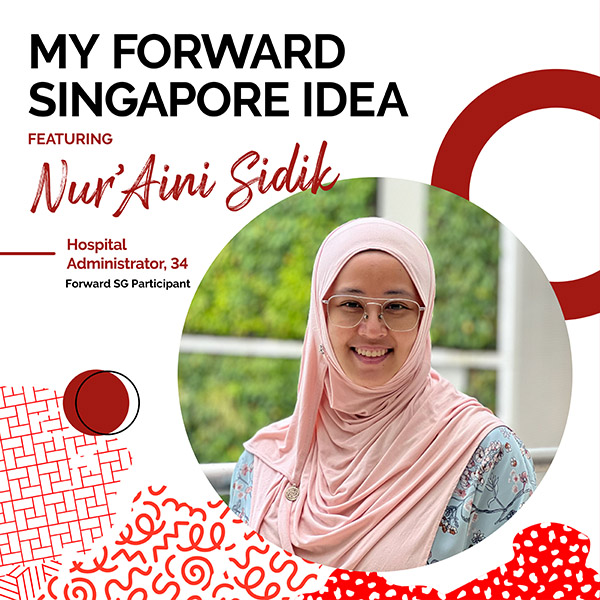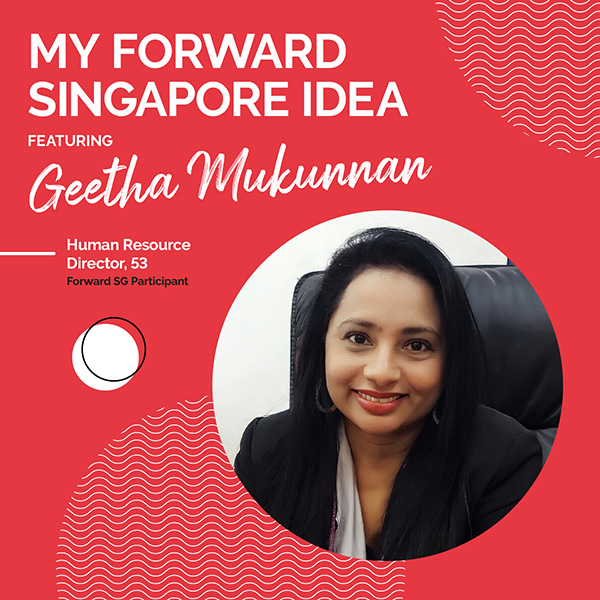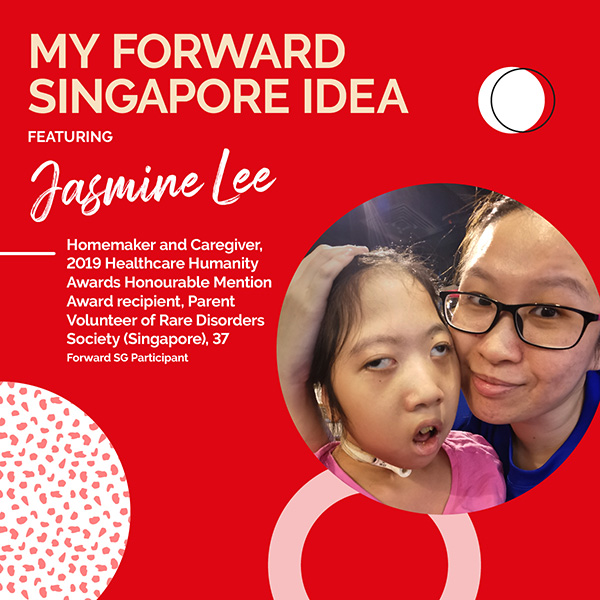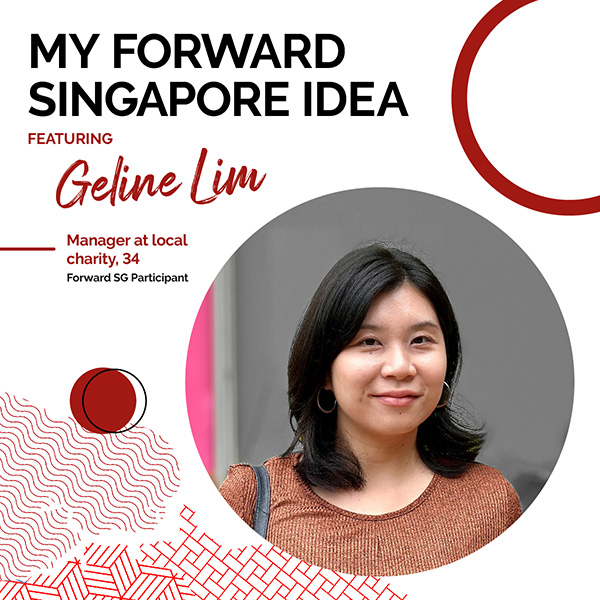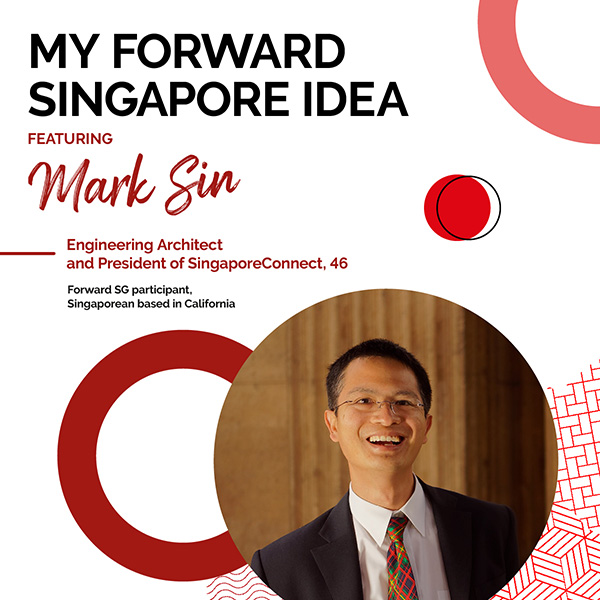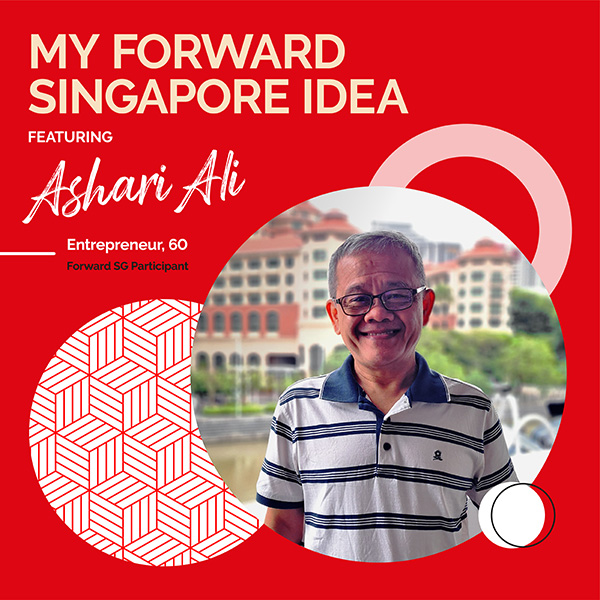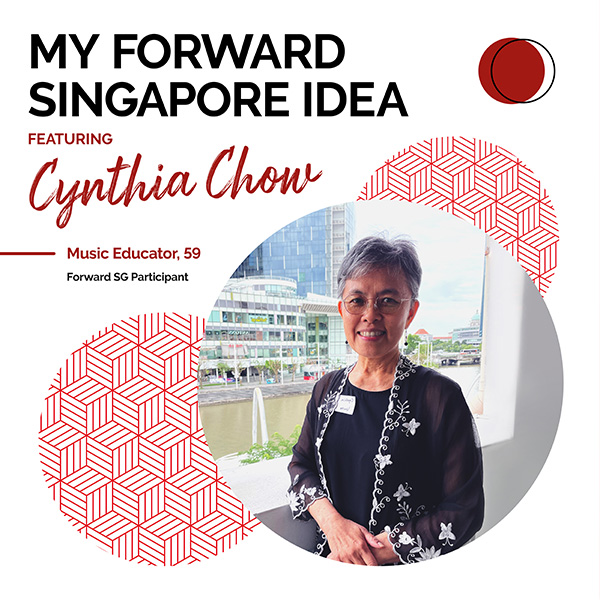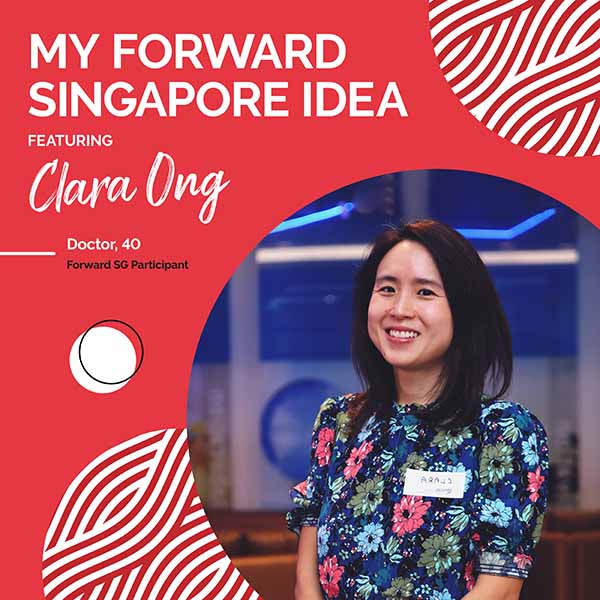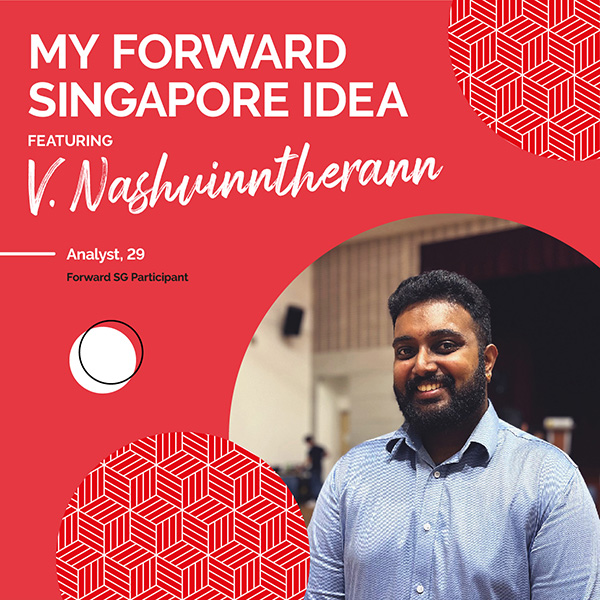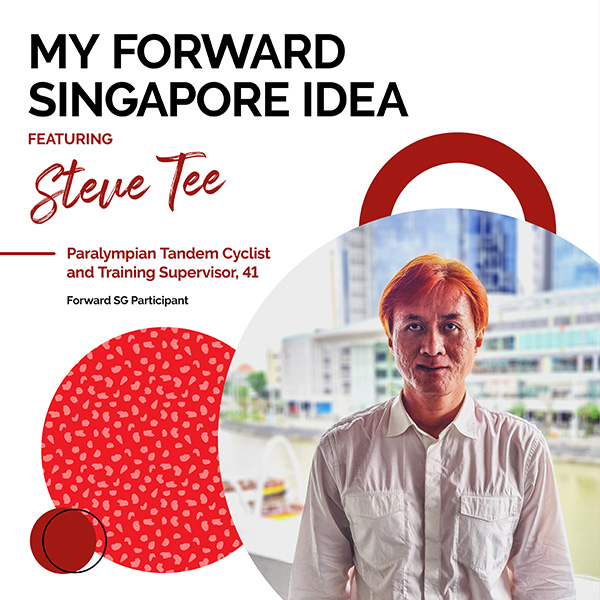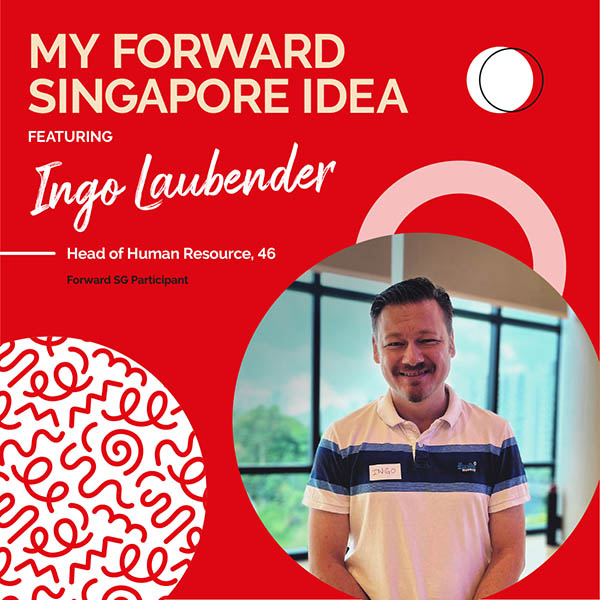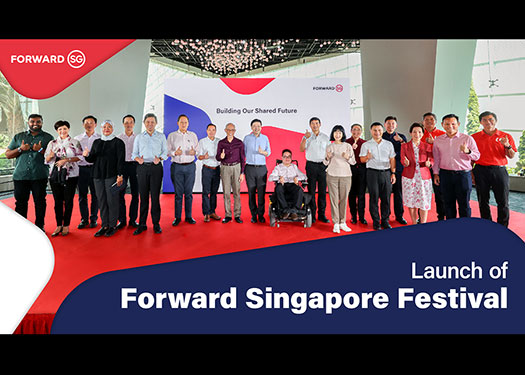 Watch some highlights from the launch of the Forward Singapore Festival with DPM Lawrence Wong.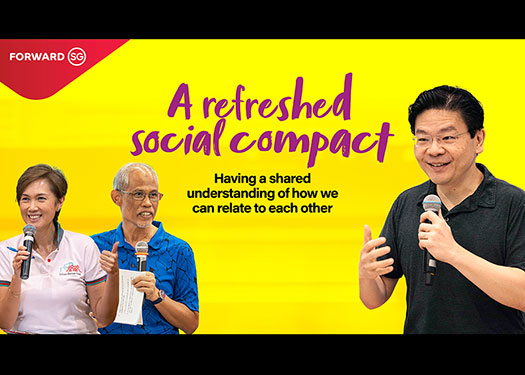 DPM Lawrence Wong, Min Masagos Zulkifli and Min Josephine Teo interacted with Singaporeans at the heartland engagements.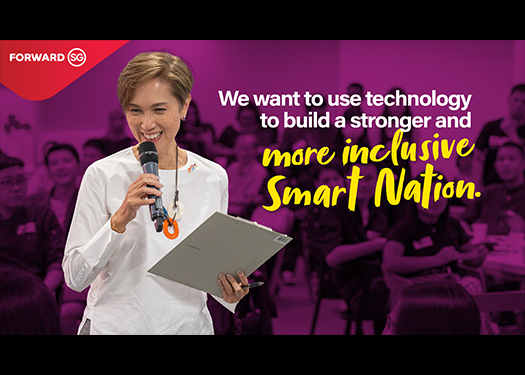 Minister Josephine Teo affirmed the need to actively bridge digital divides as Singapore digitalises.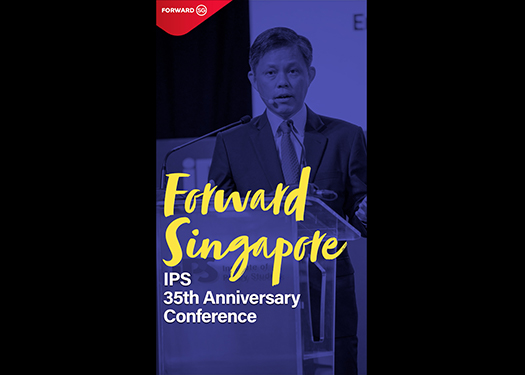 To stay competitive, Singapore needs to evolve with global changes. Watch to learn more.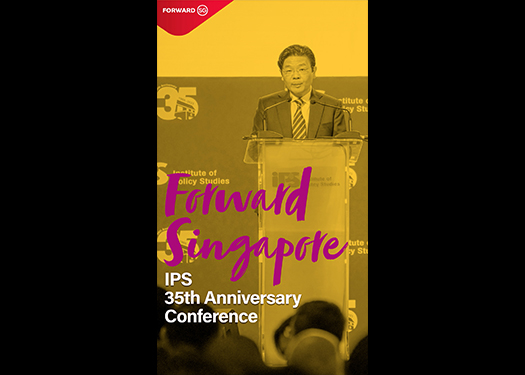 DPM Lawrence Wong shared three key areas of our refreshed social compact at the IPS 35th Anniversary Conference.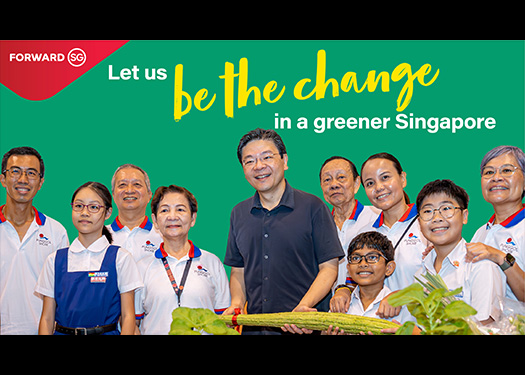 DPM Lawrence Wong and Minister Grace Fu interacted with various community partners at the launch of Go Green SG.
Minister Edwin Tong joined over 90 youths to discuss their role in shaping Singapore's future on issues they care about.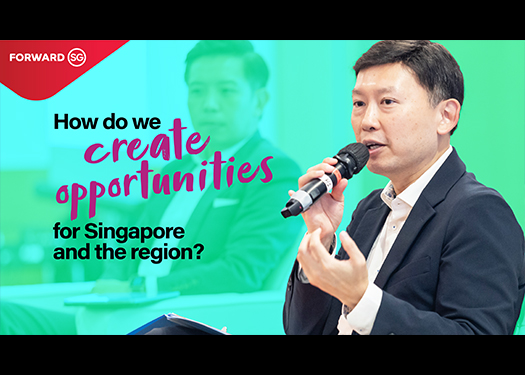 How do we create opportunities for Singapore and the region? Watch to find out more.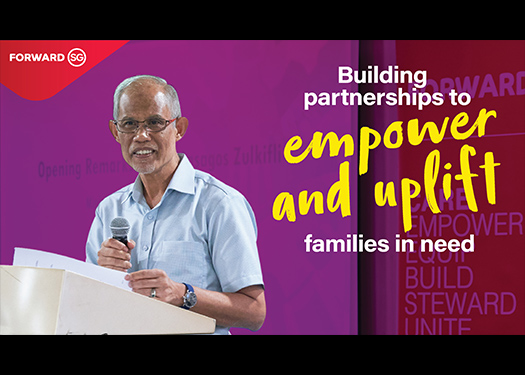 Minister Masagos Zulkifli interacted with various community partners at the SG Cares Community Network session.
Minister Masagos Zulkifli interacted with various corporate representatives at the engagement session. Watch for more.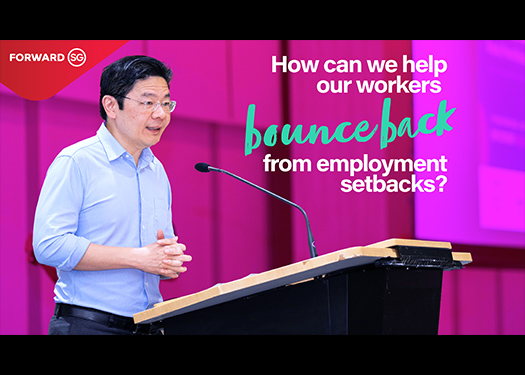 How can we strengthen and build employment resilience in tough times? Watch for more.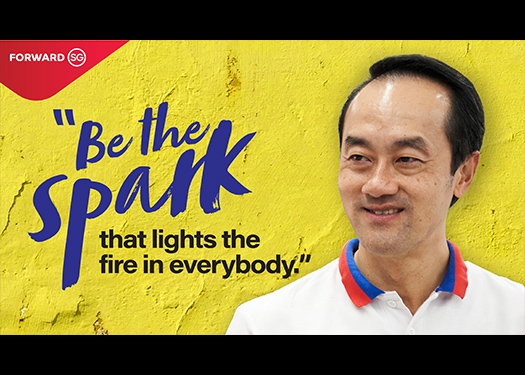 What are the aspirations, challenges and solutions for a greener Singapore? Watch to find out more.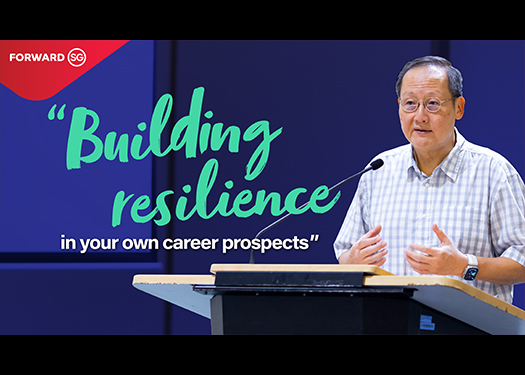 Minister Tan See Leng engaged some 60 participants at the Citizens' Panel on Employment Resilience. Watch for more.
Participants from the Singapore Scouts Association discussing possible environmental sustainability initiatives.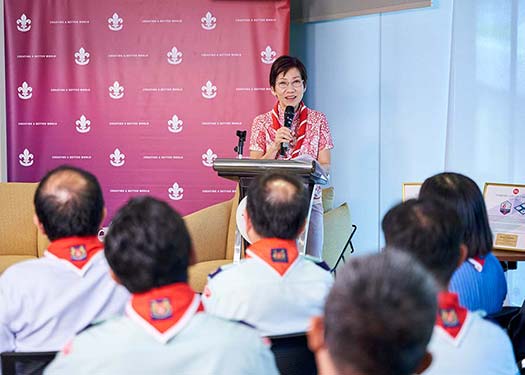 Minister Grace Fu speaking to members of the Singapore Scouts Association at their Diamond Jubilee Launch on 14 Jan.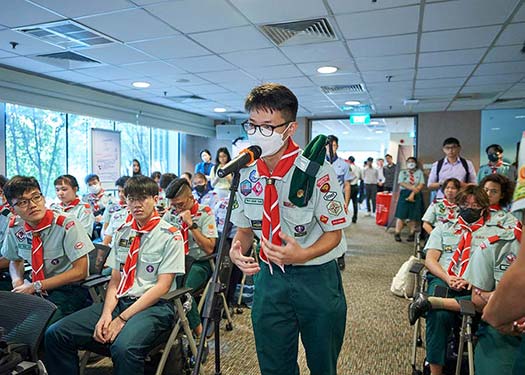 Scouts took turns to ask questions on environmental sustainability during the dialogue with Minister Grace Fu.
Min Chan Chun Sing delivering his closing remarks at the Equip pillar engagement on education and lifelong learning.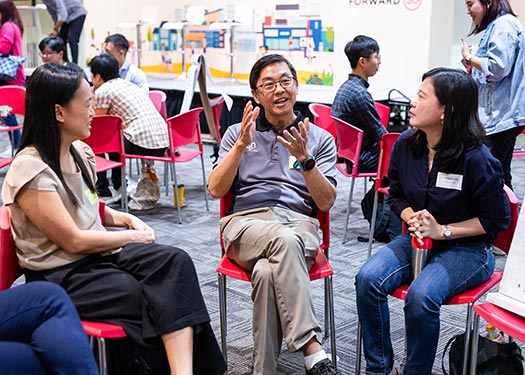 Participants exchanged views on their aspirations for education and lifelong learning at the Equip pillar engagement.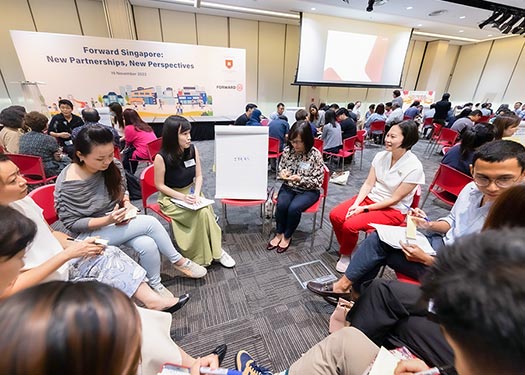 Minister of State Gan Siow Huang speaking with participants during a small group discussion.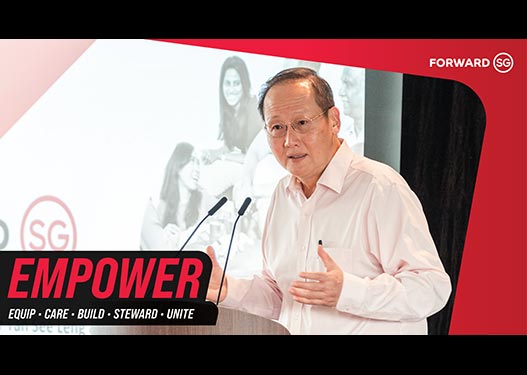 How should the Singapore economy and jobs available reflect our shared values and beliefs? Find out here.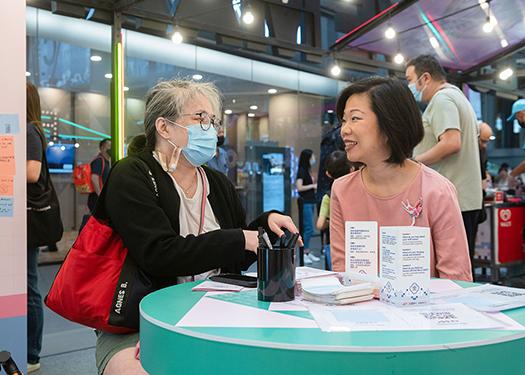 Senior Minister of State Sim Ann exchanging views with a visitor at MND's housing roadshow.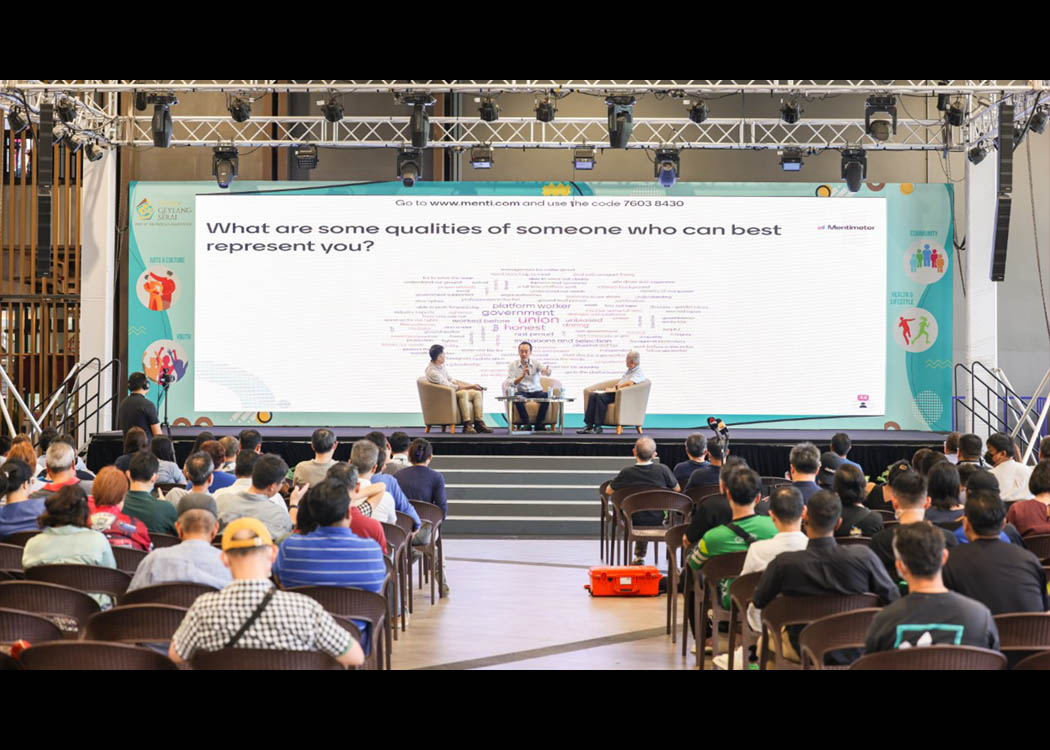 Watch highlights of Dialogue on Strengthening Protections for Platform Workers on 11 Oct involving SMS Koh Poh Koon.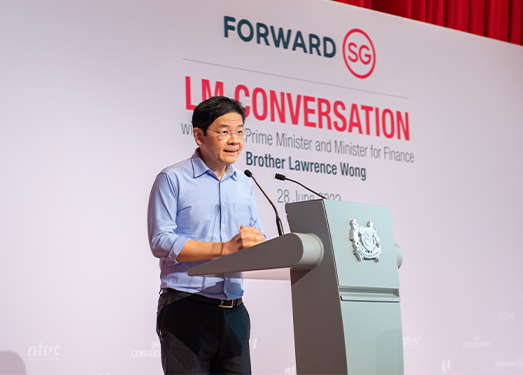 DPM Lawrence Wong giving his opening speech on Forward Singapore at NTUC's Labour Movement Conversation.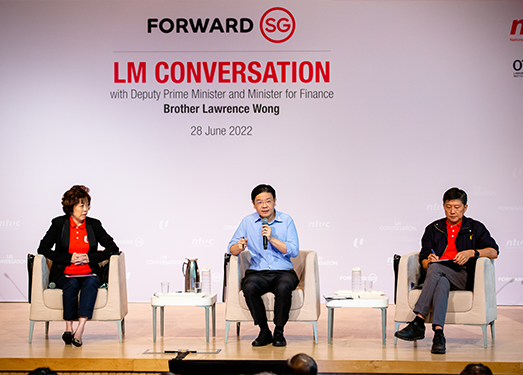 Fireside Chat between DPM Lawrence Wong, NTUC President Mary Liew, NTUC Sec-Gen Ng Chee Meng and event attendees.
Strengthening our social compact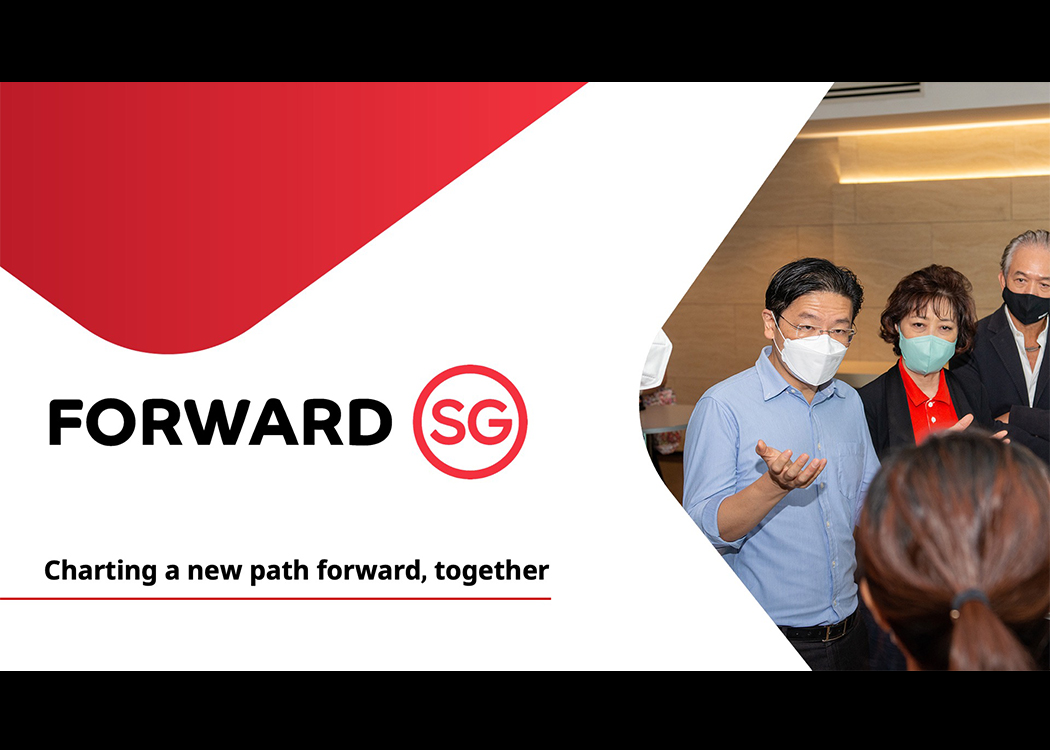 Charting a new path forward, together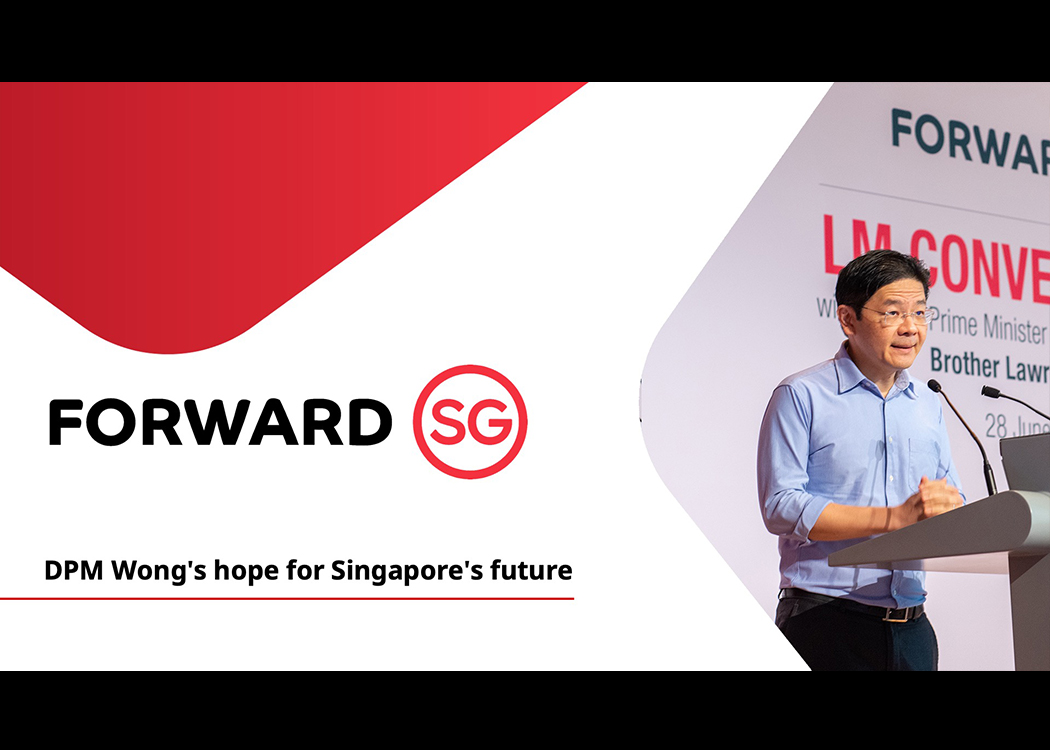 DPM Wong's hope for Singapore's future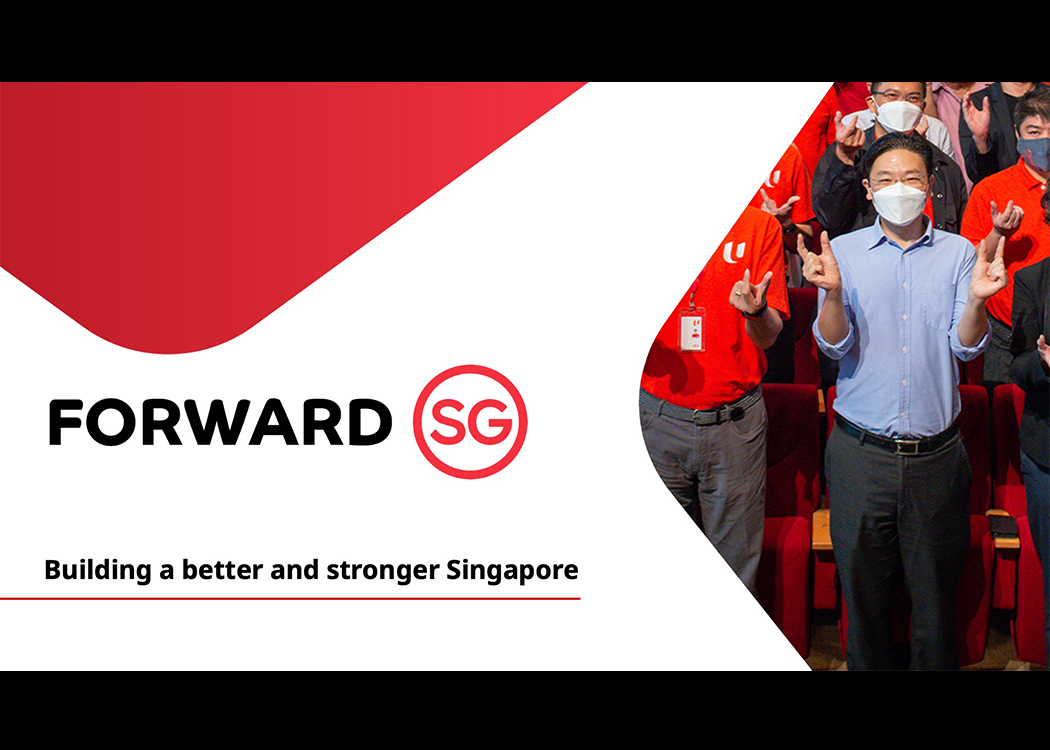 Building a better and stronger Singapore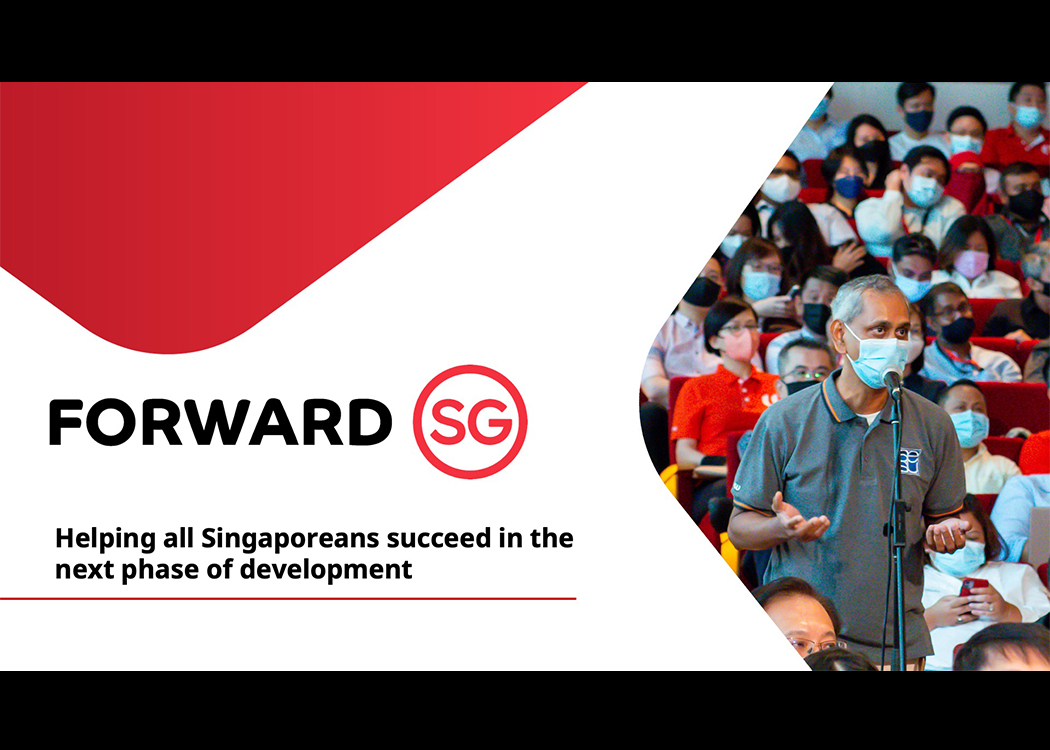 Helping all Singaporeans succeed in the next phase of development