REACH-Shin Min Daily News Dialogue on Housing
By REACH, MND, Shin Min Daily News
Join Senior Minister of State Ms Sim Ann and our panel of speakers as they discuss the significance of housing policies for Singaporeans of all ages and how our evolving needs are being addressed!
REGISTER HERE
As part of a series of engagements on public housing, REACH is collaborating with Shin Min Daily News 新明日报 to organise a physical Mandarin dialogue with Senior Minister of State for National Development & Foreign Affairs Ms Sim Ann and an esteemed panel of speakers.
DETAILS
Suntec Convention & Exhibition Centre Room 328 and 329
SUITABLE FOR
First-timers
Youth
Seniors
COMMITMENT
Ad-hoc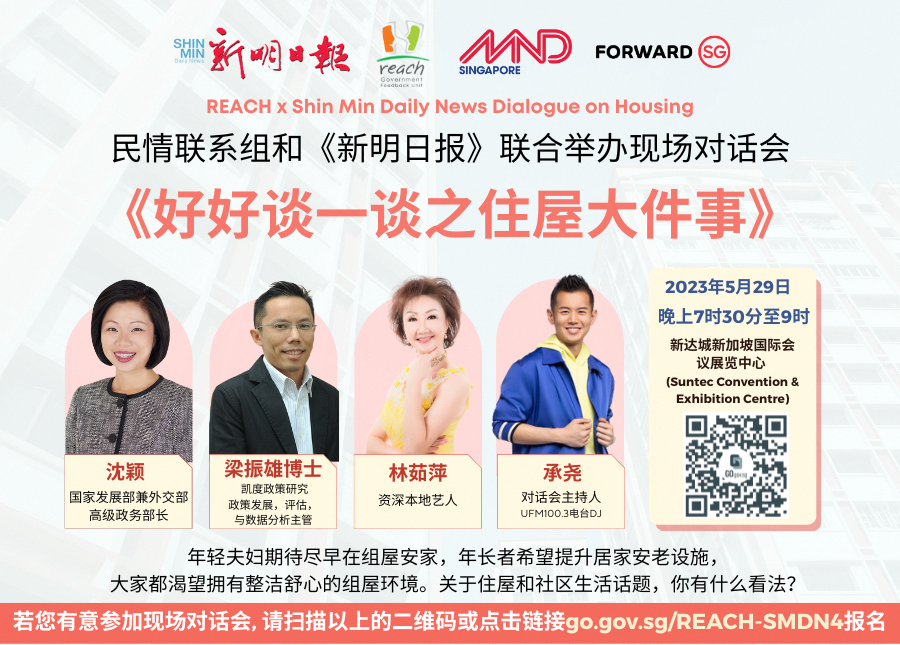 Opportunities to participate
Discover the opportunities for you to play your part in building a better Singapore together.